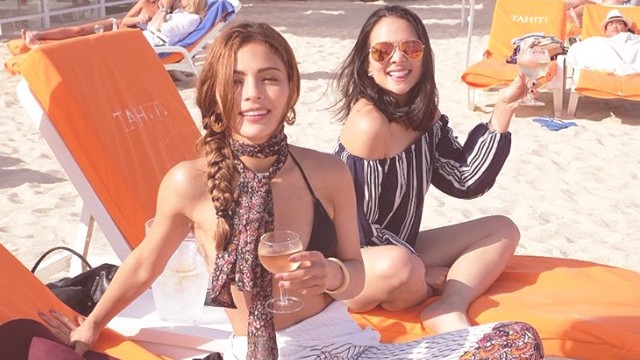 While there are a million advantages to traveling with friends and family, solo travel can be just as fulfilling. But even if we sometimes choose to walk the path alone, that doesn't mean we shouldn't acquaint ourselves with new people along the way. Meeting someone new is fun, even more so if you're in an unfamiliar place. That's part of the experience!

If you are traveling alone and not quite sure how to make friends while you're out there, here are a few easy tips you can do on your next trip:

1. Stay in a hostel or dorm.
More often than not, a hotel is the preferred choice of any traveler, be it a one star or five star establishment. It may have all the comforts of home and more, but it can be quite difficult to meet new people when everyone is stuck in their own rooms. Book in a hostel or dorm where you can be roommates with people from all walks of life — you get to interact with them, and it's conducive to socialization.
ADVERTISEMENT - CONTINUE READING BELOW

2. Go on a group tour or excursion.
An easy way to make friends with the same interests while traveling is by going on a group trip or excursion. Besides having a tour guide to the best spots you want to see, you are grouped with like-minded people, making it easier to start conversation. It's also an immediate bonding experience, and you can easily make a couple of friends by the end of the tour.

3. Visit local pubs or bars.
A little alcohol can go a long way. If you are the shy type, then why not cut loose at the local pub or popular bar near your hostel? Have few shots and strike up conversations with both locals and travelers alike. Sometimes, all you need is a little extra push to get you talking. In addition, you might be the one who'll get approached for some small talk.

4. Join an online community.
It's common for people who meet online to end up being good friends or more. Joining online forums and communities about travel is a great way to meet more acquaintances when going on a trip. You can interact with all kinds of people without going through the pressures of meeting someone in person. If things go well and the timing is right, you might be able to meet up with some of them on your trip. And if not, at least you have a community online you can talk to about all your travel queries.

5. Don't be shy.
The best way to enjoy things is, of course, to not overthink them so much and just go for it. The same can be said for making friends—whatever you are doing or wherever you are, just have a go and converse with people. If they ignore you, then who cares? You'll probably never see them again, anyway.

This story originally appeared on Travelbook.ph.

* Minor edits have been made by the Femalenetwork.com editors.
Load More Stories