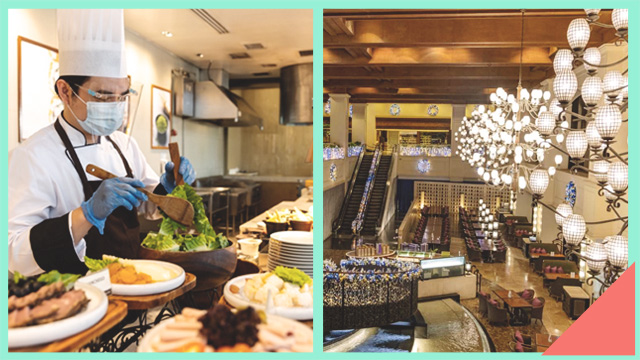 We all know that Christmas will definitely be different this year, and if you're the kind of person who loves buffets and who books hotel stays for the family during the holidays, then you know that there may be a few changes to your agenda. The good news is while movement is still limited, you and a few close loved ones can still go about your traditions with ample precautions. Here are several hotels that are open to serve you during this season.
Sofitel Philippine Plaza Manila
In case you missed it, Sofitel has recently reopened its doors just in time for Christmas, and if you've been missing your beloved Spiral restaurant, then you'll be glad to know that you can enjoy your favorite dishes in the comfort of your home through Spiral at Home.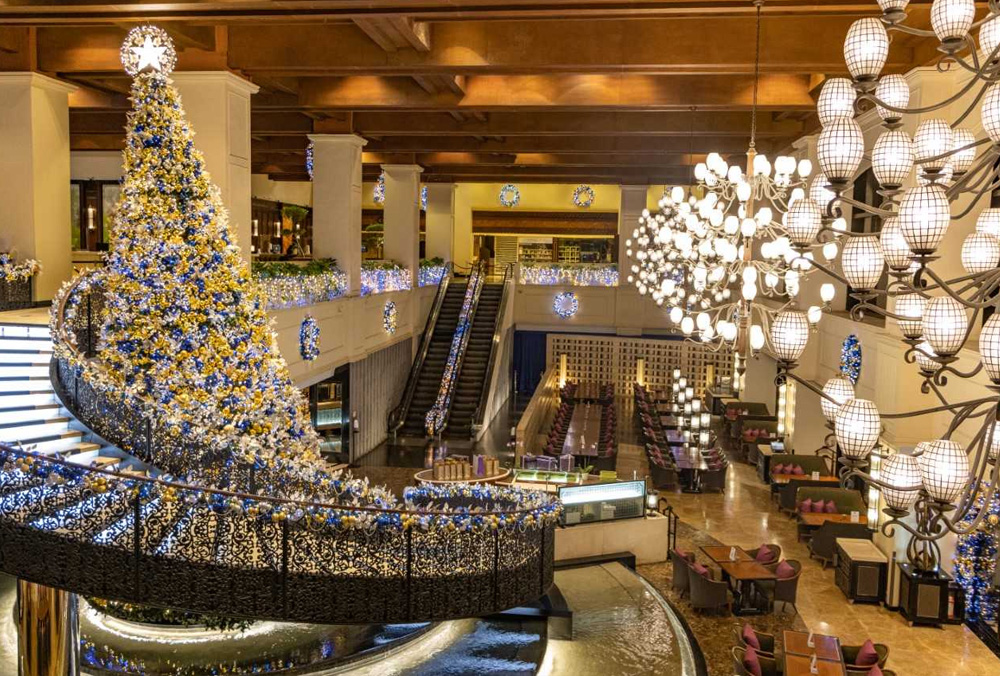 ADVERTISEMENT - CONTINUE READING BELOW
A curation of delectable dishes by Executive Chef Bettina Arguelles and her team curated from the restaurant's familiar signature offerings, Spiral at Home comes in two sets. The Classic Christmas Dinner (P18,000 net) includes "a 5 to 7kg whole roasted turkey or 3.5kg US prime rib with sides like sausage and herb bread stuffing, potato gratin, French beans with pickled mustard seeds, maple-glazed root vegetables, and artisan bread rolls." The Illustrado Christmas Dinner (P22,000 net), on the other hand, "includes a cochinillo (4 to 6kg roast suckling pig) and paella valenciana with patatas bravas, roasted Mediterranean vegetables, and pan con tomate as sides."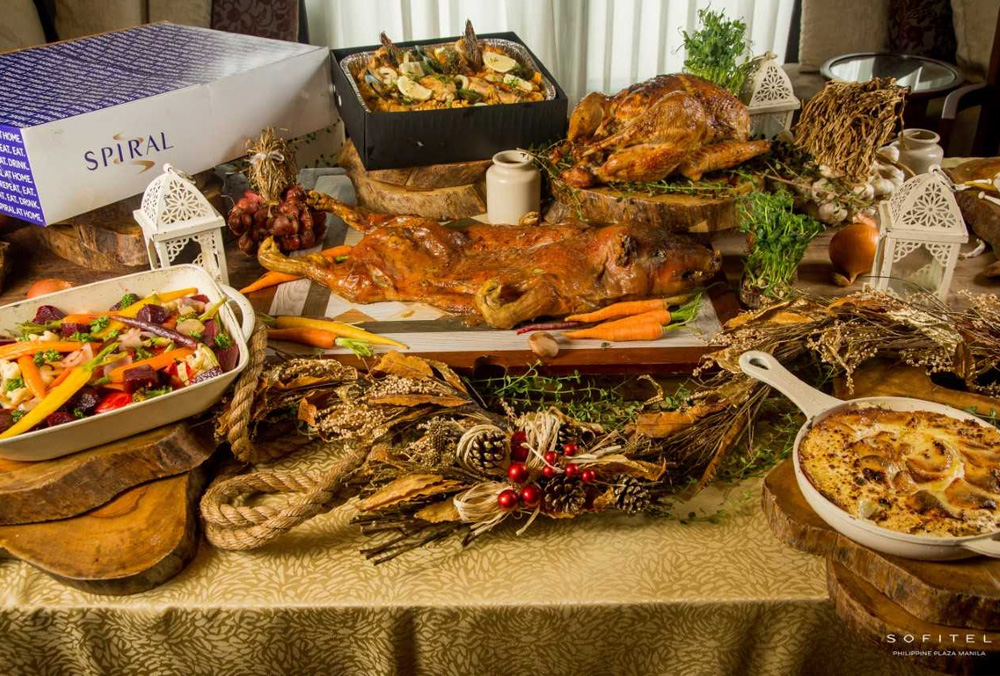 If you wish to enjoy dining al fresco, you'll want to visit to the Sunset Bar on Christmas Eve and New Year's Eve for the return of the poolside food truck festival. It's priced at P4,499 net per person, and includes free-flowing soda and juices, as well as beer, champagne, and wine.
For Spiral at Home orders as well as reservations, call Sofitel's F&B Reservations at 0917-3092161. Visit their website for more updates.
Seda Vertis North
Seda Vertis North's well-loved restaurant Misto has its doors open for you from Thursdays to Sundays, with half-capacity seating available to ensure that social distancing protocols are met. For P1,000++, you'll get to enjoy their famous melt-in-your-mouth honey-glazed ham and premium roast beef, as well as a lineup of 30 Asian dishes from laksa to crispy pata.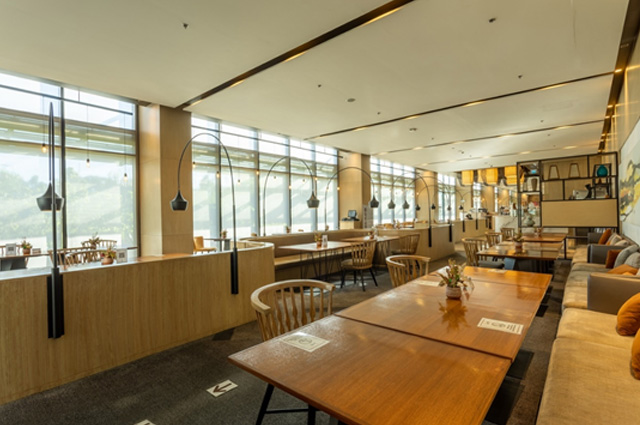 ADVERTISEMENT - CONTINUE READING BELOW
Seda's staff will guide you through the new process. At the buffet, you'll only need to point your dish out and it'll be served to you. The popular favorite churrascaria style barbecue skewers will be brought to your table in individual servings. And if you plan to celebrate Christmas and New Year's Day at the hotel, you'll also get to taste chef Kerpatrik Boiser's porchetta. Definitely a great deal!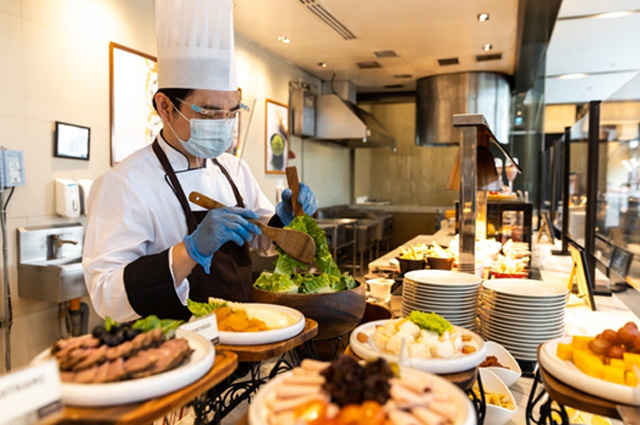 ADVERTISEMENT - CONTINUE READING BELOW
If you opt to simply go for take out, you can avail of their Food-To-Go meal sets at P1,000 per person. These include a starter, a main course (pork loin roast, maple glazed duck, or braised beef short plate), and a dessert. Vegetarian meals are also available.
For more details, visit Seda Vertis North's website.
Marco Polo Ortigas
If you haven't planned your Christmas and New Year evenings yet, you may want to book reservations at Marco Polo Ortigas. On December 24, 25, 30, and 31, enjoy a great meal overlooking Metro Manila and the Rizal mountains at the Connect Lounge, which offers special set menus for the season. For Christmas, this exclusive resto offers "either the Scallops Ceviche and Avocado Purée with Black Olive Powder and Citrus Salad or the Gin Kaffir Lime-Cured Salmon, Cucumber, and Avocado for starters; and either the Stuffed Pistachio Turkey Roulade with Herb Bread Dumpling Roll in Cranberry and Giblet Sauce or the Scallop and Shrimp-crusted Chilean Sea Bass with Soft Polenta with Black Garlic Sauce for the main dish." If you're able to guarantee your reservations on the 24th and the 25th by 5:00 p.m. of the 23thd, you'll be able to enjoy these meals at P2,188++ per head, instead of the regular rate of P3,388.
ADVERTISEMENT - CONTINUE READING BELOW
For New Year's, the Lounge's meal set is a choice between Herb-Crusted Lamb Rack with Cranberry Risotto and Mint Sauce or Hot Smoked Chilean Sea Bass with Fennel Confit and Mashed Potato as the main dish. Make sure to book prior to the 30th!
If you're in the mood for Cantonese food, Chef Ken Leung of Lung Hin has prepared set menus for groups or five or 10 starting at P13,880. If you'd rather take it easy and skip the kitchen work this year, go for a spread that includes "Wok-Fried Tiger Prawns with Vegetable in XO Sauce, Sautéed Sliced Abalone with Fresh Scallops and Vegetables, and Crispy Roasted Baby Duck in Black Pepper Sauce." Just make sure to order in advance!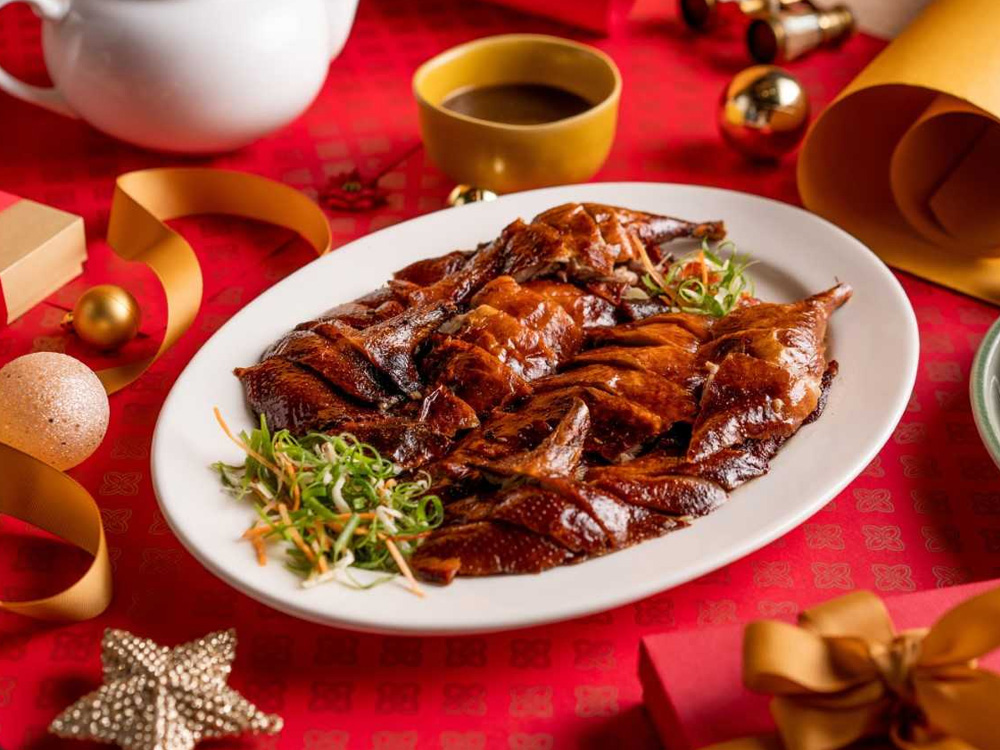 ADVERTISEMENT - CONTINUE READING BELOW
Don't forget to visit Marco Polo Ortigas' Café Pronto for a selection of delectable holiday-themed desserts! This year's featured cake by The Pastry Team led by Chef Jhun Arizala is the Tropical Fruit Caramel cake, which is a light, fruity dessert with rich Chantilly crème. Get it for P1,560.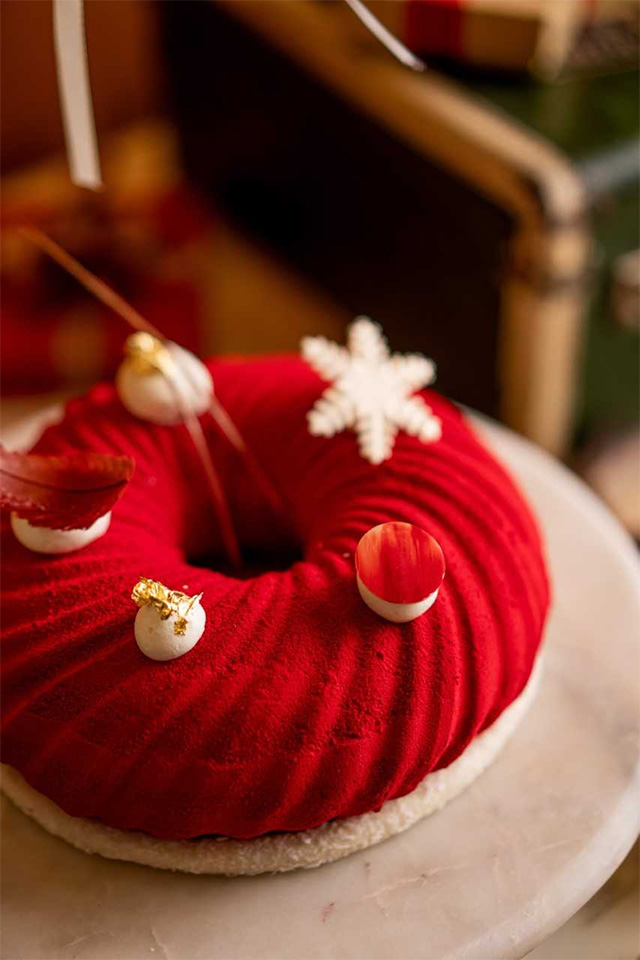 ADVERTISEMENT - CONTINUE READING BELOW
For more details, visit Marco Polo's website.
Crowne Plaza Manila Galleria
In the mood for delectable Chinese dishes? Chef Peter Yeung and his team welcomes you once again into the Crowne Plaza Manila Galleria's Xin Tian Di.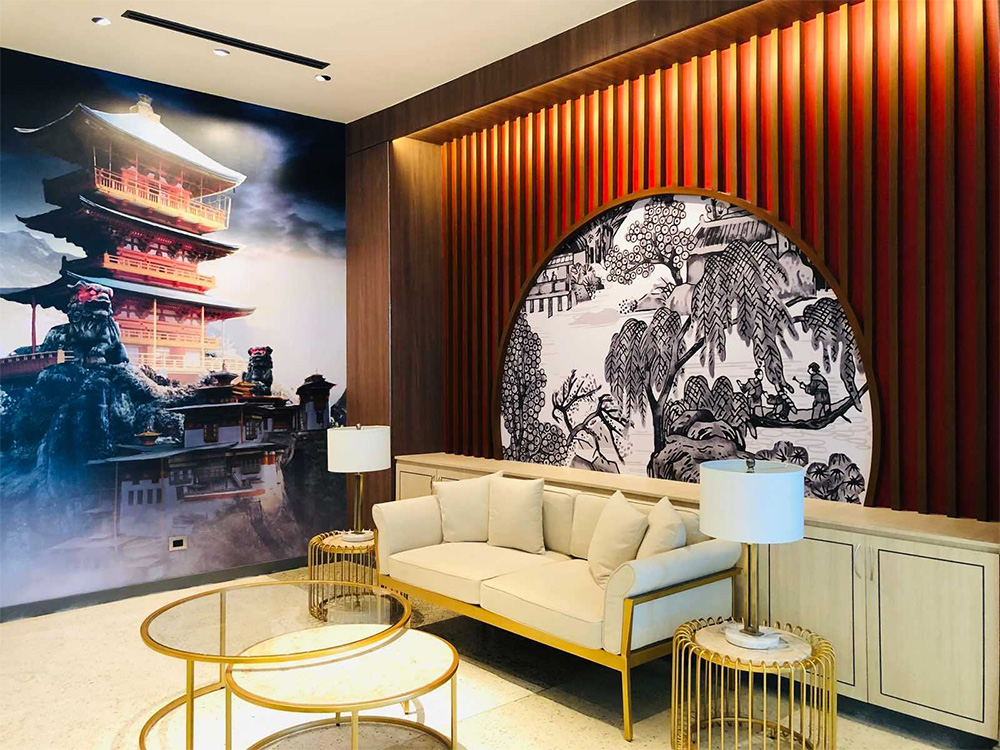 ADVERTISEMENT - CONTINUE READING BELOW
Enjoy your familiar and now elevated favorites such as Steamed Lobster Dumpling topped with Black Truffle, Deep-Fried Crispy Stuffed Crab Shell with Taro Crust and Seafood, and Hot Praws Salad. Don't forget order the Fried Lobster with Butter Salted Egg and Golden Garlic, Pan-fried Wagyu Beef Striploin with Black Pepper Soya, and Stir-fried Spain Iberico Pork Loin with Chinese Vinegar and Honey!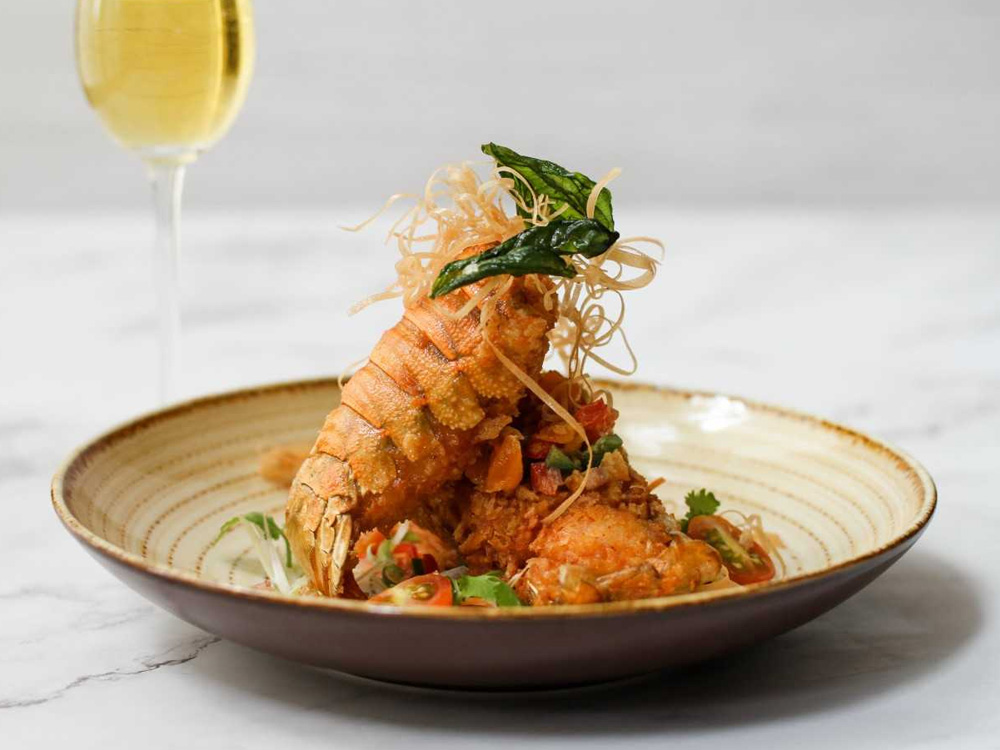 ADVERTISEMENT - CONTINUE READING BELOW
The restaurant is open from 11:00 a.m. to 9:00 p.m. For more details visit the Crown Plaza Manila Galleria on Facebook.
The Alpha Suites
The Alpha Suites in Makati is known for its accommodations that include spacious living areas, high-end kitchens (we especially love the available washer and dryer), and functional working nooks. The staff continuously work to adhere to health protocols especially in their common areas, and their Aegle Wellness Center provides services including Antigen Swab Testing, Rapid Diagnostic Testing, Immune Boost IV Drips, and Hyperbaric Oxygen Therapy. Doctors are also on hand 24/7.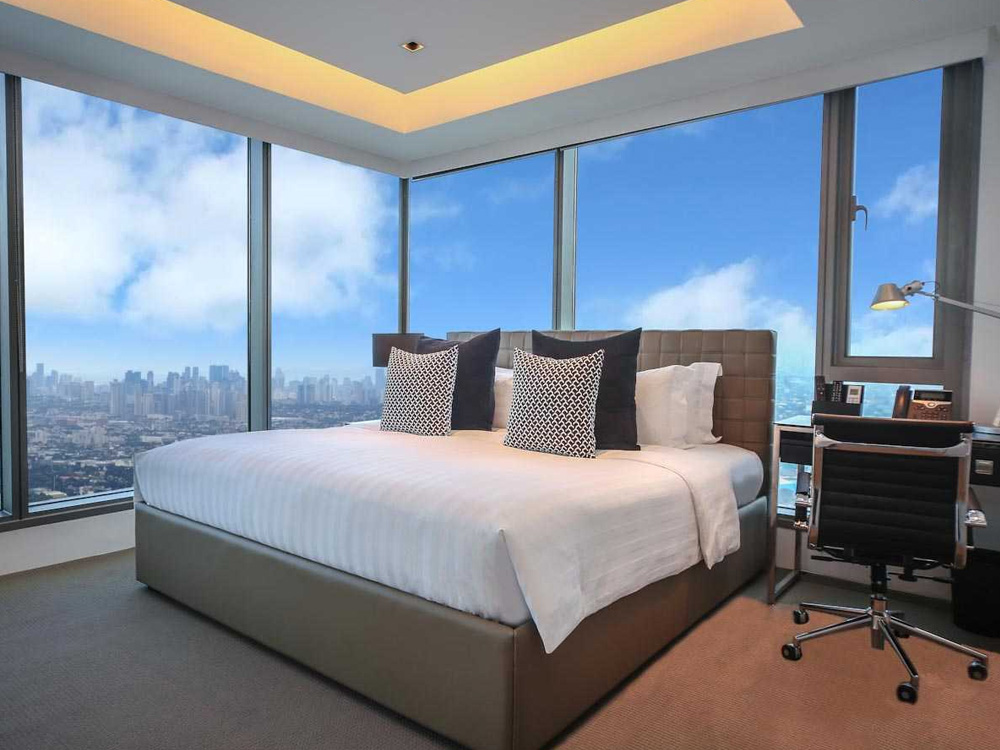 ADVERTISEMENT - CONTINUE READING BELOW
Here's a great bonus: If you're booking a suite, you're in for a treat: stay for at least two nights, and get a complimentary night at either Balesin Island Club in Quezon or at the Alphaland Mountain Lodges in Baguio! Email the hotel at reservations@thealphasuites.com and use the promocode "ULTIMATETAS"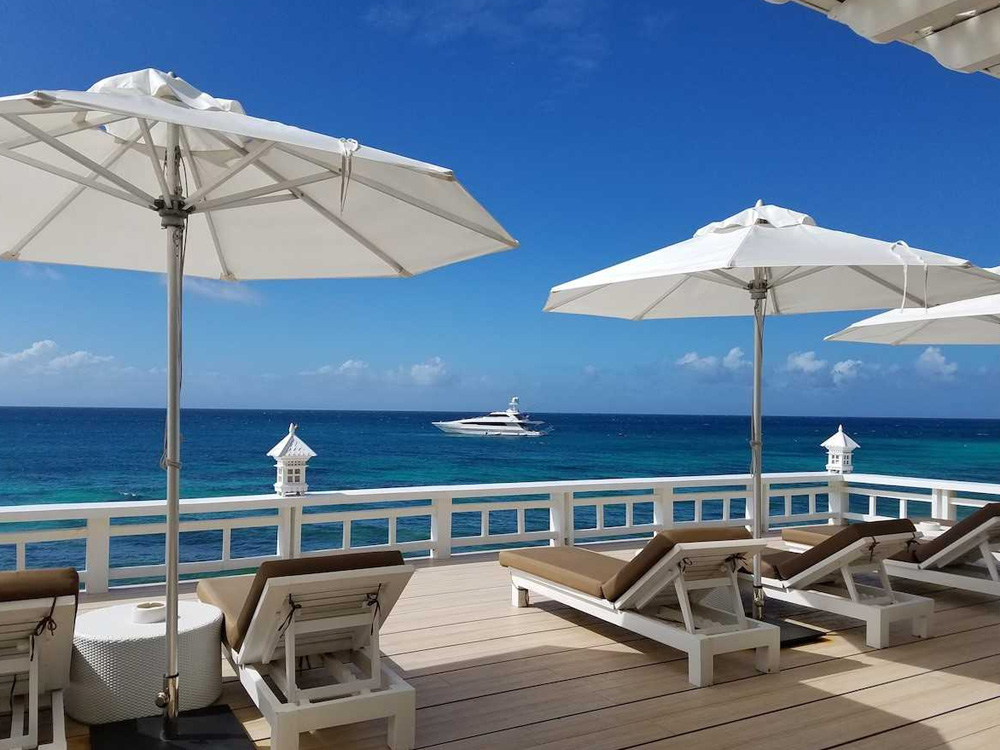 ADVERTISEMENT - CONTINUE READING BELOW
Fore more details, visit The Alpha Suites on Facebook.
Load More Stories