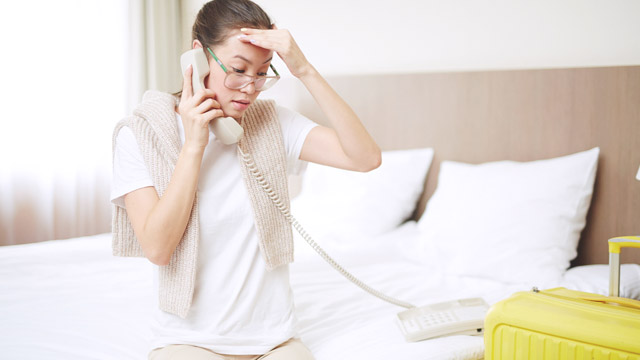 I don't know about you, but whenever I stay at a hotel with my family—nuclear or extended—there's always that one person who's on a mission to hoard as many hotel amenities before check-out time. And when it comes to bottles of shampoo, conditioner, and body lotion, the truth is, most hotels expect them to disappear. 
ADVERTISEMENT - CONTINUE READING BELOW
But how do you know when you're crossing the line?
Depending where you are, the consequences for stealing things more valuable than bathroom amenities can equal to jail time. In 2010, Bilikisu Dowodu, a woman from Nigeria, was jailed for three months for stealing two hotel towels.
CONTINUE READING BELOW
Recommended Videos
Of course, hotels don't always react this way. So what else could happen? According to NBC, hotels have a "no stay" list—a list they happily share with other hotels. That means if you steal from one hotel, you might find it difficult to book a stay at a completely different one.
To customers, stealing one coffee mug or robe might not be too much, but those losses can cost hotels up to $100 million a year. Remember that the next time you see a relative trying to walk out with more than just that complimentary toothbrush. 
This story originally appeared on Cosmo.ph.
ADVERTISEMENT - CONTINUE READING BELOW
*Minor edits have been made by FemaleNetwork.com
Load More Stories