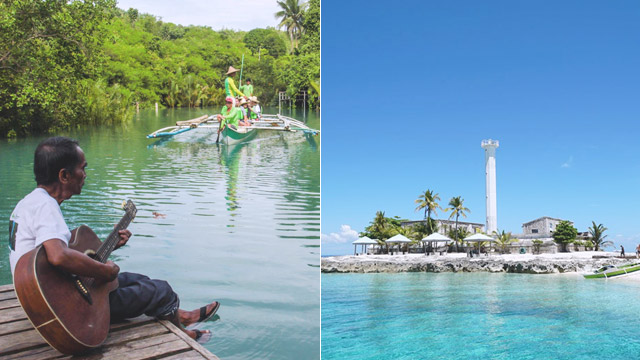 Thanks to cheap air travel and the prevalence of bloggers and social media influencers these days, it's becoming easier and easier to travel around the country. But that also means that previously hidden gems have also started to cater to more and more tourists every year.
ADVERTISEMENT - CONTINUE READING BELOW
Cebu is no exception—in fact, as one of the top destinations in the country, it can be a struggle to find places to visit that not too many people know about or go to, if you're the type who hates crowds and heavily commercialized tourist spots.
CONTINUE READING BELOW
Recommended Videos
Of course, this is not to say that many of the island province's iconic sights are not must-sees; for example, the fortress church of Simala, sardine run in Moalboal, and white sand beaches of Bantayan Islands can still take your breath away. But if you're a fan of the road less traveled, or if you've already been to all the most popular destinations in Cebu province, we've listed a few other spots you might want to check out.
Cebu destinations to add to your bucket list
1. Dao and Binalayan Waterfalls in Samboan
While the five-level Aguinid Falls might be the best known waterfalls in the southwestern Cebu municipality of Samboan, but they are not the most dramatic. Less popular (and therefore less crowded) are the Dao (shown here) and Binalayan Falls. While they need a bit more of a trek than Aguinid, these cascades are picturesque, and their pools are the clear aquamarine color many southern Cebu waterfall systems are known for.
ADVERTISEMENT - CONTINUE READING BELOW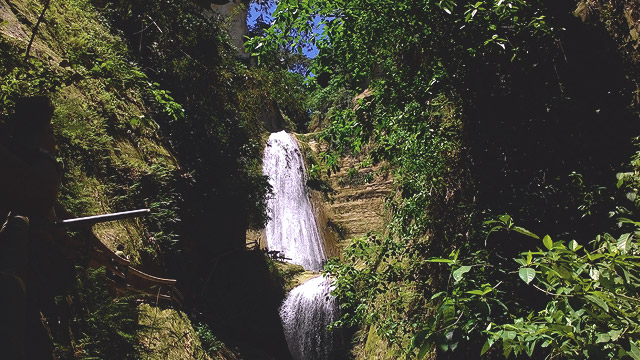 2. Capitancillo Island in Bogo
This tiny islet off the northeastern city of Bogo boasts crystalline blue waters, gorgeous corals, a small lighthouse, and white sandy shores. It's a picturesque jump off point for the marine sanctuary that surrounds it, as it features three nearby dive sites and snorkeling areas. The most popular , during Spanish colonial time, a certain Capitan Basillo fled north of Mactan in the hope of escaping the wrath of an angry rajah, only to have his pursuer catch up to him and curse him here. Another is that an American Navy captain named Cillo beached his vessel here during World War II.
ADVERTISEMENT - CONTINUE READING BELOW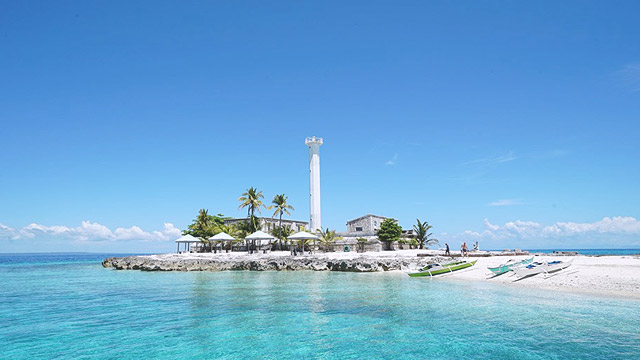 3. Bojo River Cruise and Hermit's Cove in Aloguinsan
This eco adventure affords an opportunity to learn about the environment as well as experience the turquoise waters of the Bojo River. As the tour takes you through the mangrove forest, your guides, who consist of fisherfolk and their families, can educate you about the different types of mangroves and wildlife found in the area.
ADVERTISEMENT - CONTINUE READING BELOW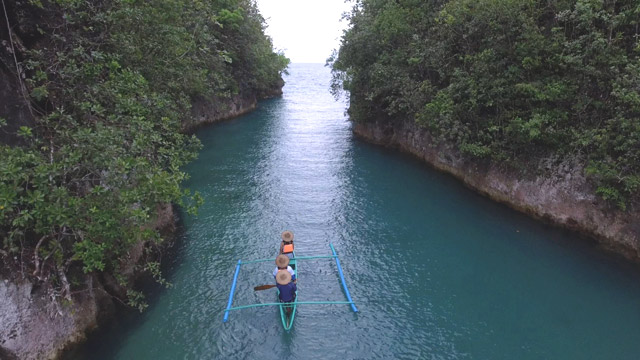 4. Nug-as Forest in Alcoy
Nature lovers should definitely add Alcoy's Nug-as Forest to their itinerary. The forest reserve is a prime spot for bird and plant species, including the Cebu flowerpecker, hawk-owl, and black shama—the last of which is known locally as the siloy and is an endangered species.
ADVERTISEMENT - CONTINUE READING BELOW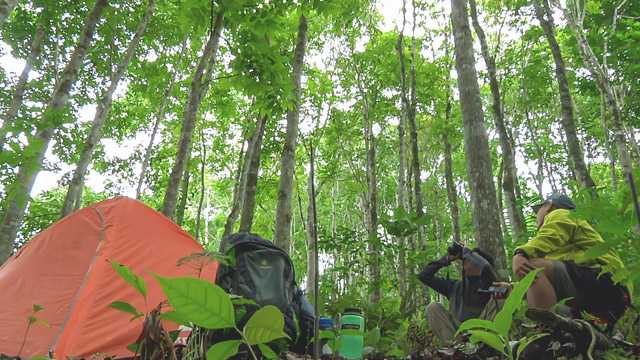 5. Paragliding in Oslob
The southern town of Oslob may best be known for their whaleshark, or butanding, experience, but this tourist hotspot is almost always crowded, even on weekdays. But if you're the type to hunt for new thrills, there's another experience you might want to try here: paragliding! This aerial sport is not for the acrophobic, but it's also a gentler sport on the heart and pocket than skydiving (which can be done in the northern municipality of Bantayan).
ADVERTISEMENT - CONTINUE READING BELOW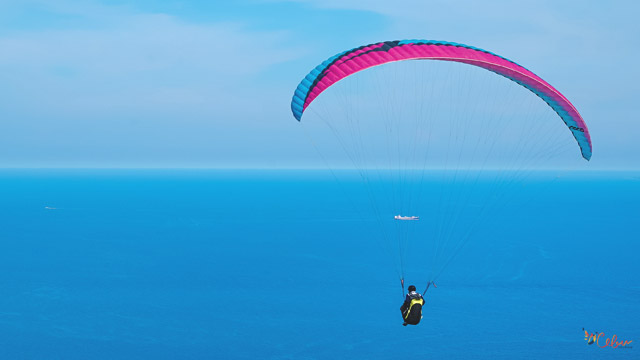 6. Montpellier and Cambais Falls in Alegria
While nearby municipalities Badian and Samboan might be better known for their waterfalls, the southwestern town of Alegria also boasts beautiful cascades and turquoise plunge pools. The Cambais Falls and Montpellier Waterfall both offer their own distinct charm, with the latter being taller and the former offering gentler cascades. Both flow into cool turquoise waterholes perfect for swimmers to cool off in, especially if you've just completed a hot hike like the trek to Cebu's iconic Osmeña Peak.
ADVERTISEMENT - CONTINUE READING BELOW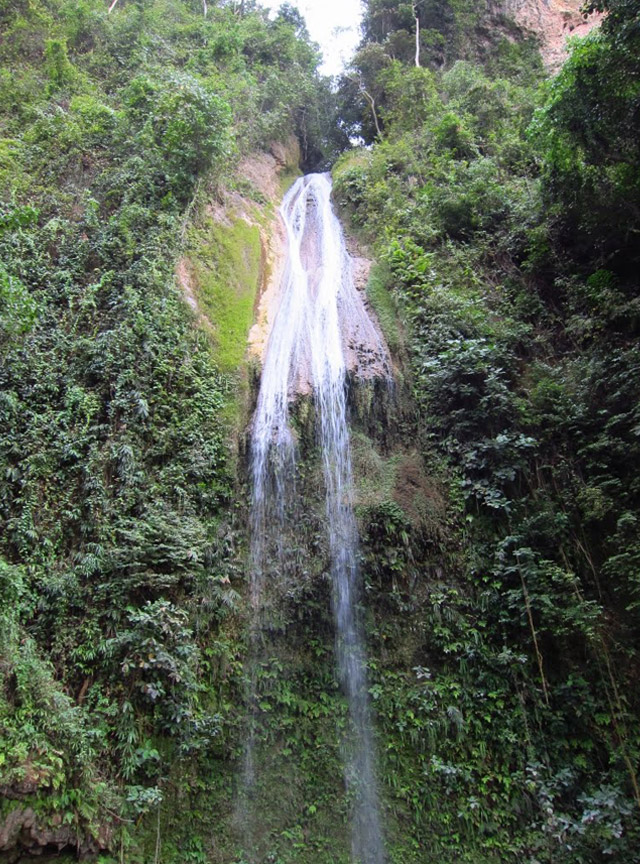 7. Camotes Islands
Want to leave the adventuring to others in favor of living the life of a beach bum, at least for weekend? The Camotes Islands might be exactly what you're looking for. Unlike the more touristy beaches like those in Mactan or Bantayan, this island's Santiago Beach lets you enjoy pristine white sand without having to compete for space with too many other tourists. The island also features waterfalls and cave systems for more active travelers.
ADVERTISEMENT - CONTINUE READING BELOW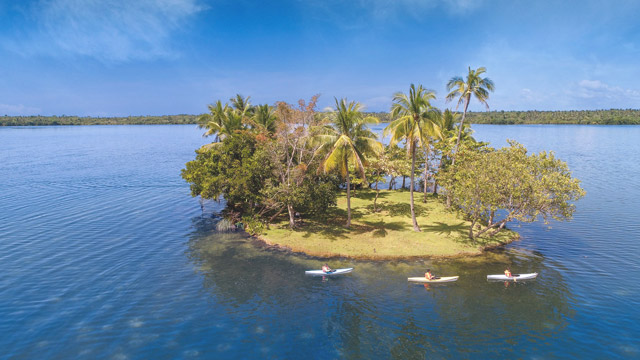 8. Casino Peak in Dalaguete
If you're the type whose soul sings on mountaintops, never fear. Although Osmeña Peak is popular and now has many hikers trekking up even on weekdays, it's not the only Cebuano mountain peak with a view promising to stun. Casino Peak in Lugsangan, Dalaguete, is another option, and it's near enough to the so-called O-Peak that you can decide to hike to both if you like. It's also a fairly easy trek, so you don't have to be a seasoned hiker to reach the summit, which features dramatic views often likened to Bohol's Chocolate Hills.
ADVERTISEMENT - CONTINUE READING BELOW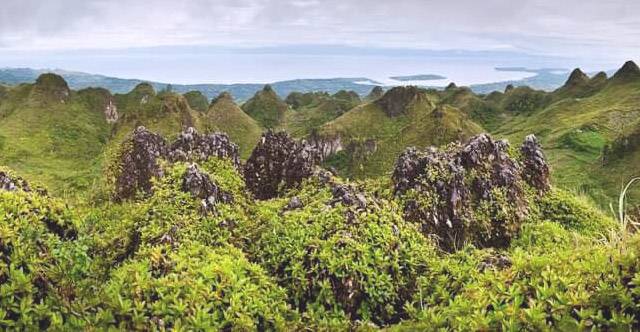 When is the best time to visit Cebu?
A lot of local and foreight tourists visit Cebu during the summer months of April, May, and June; however, this well-loved destination has been known for sweltering heat during this time, so if you're planning to fly in, go for destinations close to the water which have been listed above. You may want to skip the monsoon season as well, which usually starts from July and ends in October; these rainy months are known for heralding one typhoon after the other .  
ADVERTISEMENT - CONTINUE READING BELOW
A good time to plan your trip—especially if you're the mountaineering type—would be during the cool and dry months of November to February. The weather is more forgiving around this time, as the air isn't as humid as it usually is during the summer. Moutain trails are open for many a hiker, but if you're just content to enjoy the sprawling metropolis of Cebu City, then it's also a good time to for tours and walks. While admittedly, urban locales are not the best crowd-free destinations, it still pays to master your way around its main streets and eskinitas to learn everything from the most famous lechon restaurants to the chillest local hang-out spots. After all, the best way to appreciate Cebu is by exploring its every nook and cranny, and trust us, it's definitely worth it. 
With additional reporting by Charlene J. Owen
Load More Stories