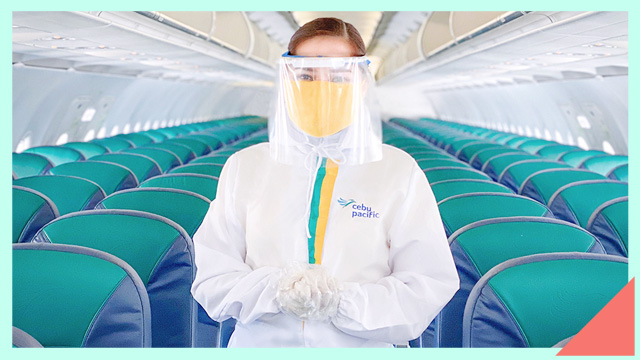 If you're worried that you have to give up your previously booked Cebu Pacific flights, then we've got good news: the carrier has just announced that it's extending its unlimited rebooking until March 31, 2021.
ADVERTISEMENT - CONTINUE READING BELOW
For passengers who are supposed to travel until the said date, you now can rebook as many times as you want. You can also opt to transfer the full amount of your ticket into your Travel Fund, which is valid for two years without the rebooking and cancelation fee. Do note that rates may change (the cost of your new flight may either be cheaper or more expensive), but at least you haven't totally lost the money you've initially shelled out.
CONTINUE READING BELOW
Recommended Videos
Aside from this, your Travel Fund can also be used for other services, including preferred seats, pre-ordered meals, and travel insurance, among others. If your flight got canceled due to the pandemic, you can also go for a full refund.
Manage your trips here: bit.ly/CEBmanageflight
Cebu Pacific offers COVID-19 testing
Yes, you read that right. You can help protect yourself, your loved ones, and the people you'll be with in-flight through Cebu Pacific's Test Before Boarding (TBB) process for passengers. The initial run was done on flights from Manila to General Santos, wherein passengers were tested hours before their time of departure. Results were given within 30 minutes.
ADVERTISEMENT - CONTINUE READING BELOW
This option is now being offered to all passengers for P700, especially for those who are flying to Butuan, Dipolog, and Pagadian, as their local government units require negative test results pre-travel.
For destinations that require RT-PCR test, the airline also offers this service for P3,300 via partner laboratories PADL, Health Metrics, Inc. (HMI), and Safeguard DNA Diagnostics, Inc. (SDDI). Passengers can book their appointments—as well as check the airline's safety protocols and procedures—here: bit.ly/CEBFlightReminders.
Load More Stories