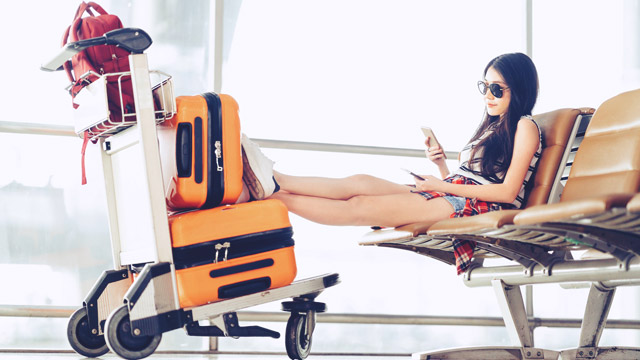 Everybody loves to travel—after all, there's nothing more enjoyable than escaping the daily grind to experience different cultures. But we also have to remember that we represent the Philippines every time we're abroad, and nobody wants to be that annoying tourist.
Travel giant Agoda's global Annoying Travel Habits survey reveals that people around the world are most irritated by noisy travelers (57%), tourists glued to their devices (47%), and those insensitive to cultural nuances (46%). Agoda has also released the habits each country finds most irritating. Here's what aggravates Filipino travelers:
Insensitivity to cultural nuances (61%)
You know the old saying: when in Rome, do as the Romans do. It's important to be sensitive to the cultural values of the country you're visiting. For example, cherry blossoms are highly prized in Japan, and the sakura trees only bloom for a short period of time before their petals fall. The last thing you should do is speed up the process by shaking a cherry tree for that perfect shot.
Noisy travelers (59%)
According to the survey, Filipino travelers over 55 are the most annoyed by noisy companions. After all, it's fine to be excited that you're in a new place, but it's also important to be considerate of the people around you.
People glued to their devices instead of paying attention to where they're going (52%)
What's the point of traveling if you're just going to be staring at your phone instead of enjoying the scenery or paying attention to the people you're with? There's a lot more to travel than just getting the perfect IG photo. Besides, sometimes all that selfie-taking can be a safety hazard. Just check out Agoda's "Selfie Fail" campaign video, in which Australian comedian Ozzyman narrates footage of real travelers getting into embarrassing scrapes thanks to their vanity:
ADVERTISEMENT - CONTINUE READING BELOW
This story originally appeared on Esquiremag.ph.
* Minor edits have been made by the Femalenetwork.com editors.
Load More Stories