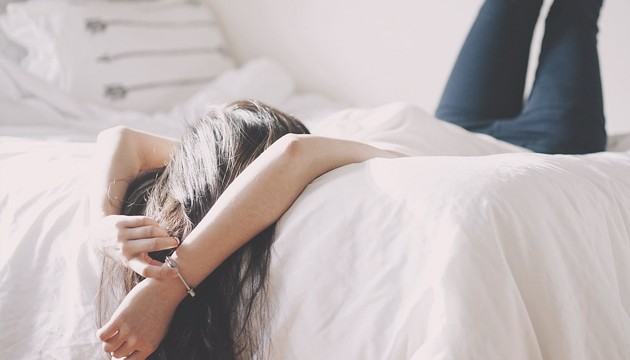 Admit it: the monsoon season has had you wishing that you didn't need to get out of bed. We all had those days when we ask ourselves why we even bother waking up before getting cozy for the rest of the afternoon. So if you've decided that you need a break from getting drenched, squeezing into the MRT, and waiting traffic out, then here are a few things that you can do while chilling at home:
ADVERTISEMENT - CONTINUE READING BELOW
1. Sleep in.
How many times has adulting deprived you of the choice to go back to bed when those early mornings are so cold and gloomy? Play hooky once in a while and hit the snooze button.  According to Health, ample sleep can "improve your memory, sharpen attention, and spur creativity," which are actually boons to your boss when you get back to work.
2. Get hooked on a series.
CONTINUE READING BELOW
Recommended Videos
If you're staying in and you really just want to veg, why not watch something you'll enjoy? Netflix and chill with thriller shows like Stranger Things which you can binge on for an entire after noon, or if you're into Asian dramas, try out Good Morning Call for size.  If you want things piecemeal, follow The Magicians, the latest fantasy series on ETC every Wednesdays at 10 p.m.
3. Learn a new dish.
ADVERTISEMENT - CONTINUE READING BELOW
This is the time to try those Yummy.ph recipes you've been bookmarking. It doesn't need to be anything fancy – just something that you can say leveled-up your kitchen skills.
4. Take a long, warm shower.
Yes, we know, nakakatamad maligo! But warm showers actually feel great during rainy days, especially when you're lathering with indulgent skin care products.
ADVERTISEMENT - CONTINUE READING BELOW
TRY: Stenders Hydra Hair Gloss for Normal Hair, Stenders Shower Gel in Melon, and Baylis & Harding Royale Bouquet Rose & Honeysuckle Hand Lotion, available at Rustan's.
5. Read a book.
Very few things are better than flipping through pages and being immersed in a good story. Make sure to have a nice cup of coffee, tea, or hot chocolate while curling up in a cozy sofa!
ADVERTISEMENT - CONTINUE READING BELOW
6. Exercise.
Being indoors shouldn't stop you from getting your blood running. Try movements that require minimal space and equipment, even for just 10 minutes. Trust us, you'll feel a great deal better.
7. Cuddle your loved ones.
Spending quality time with those closest to you is probably the greatest upside to staying home, so make the most out of it!
ADVERTISEMENT - CONTINUE READING BELOW
Load More Stories