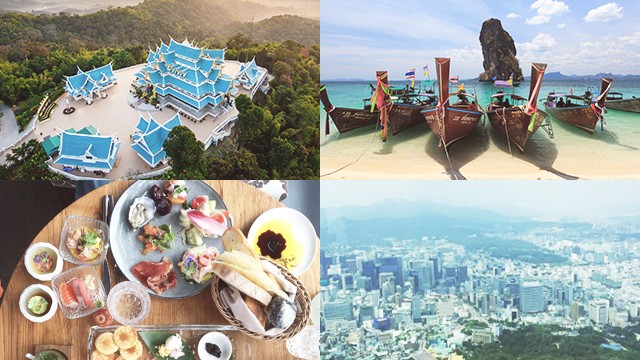 Whether you're traveling solo or with your friends, going to a different place can be fun and therapeutic. You get to discover yourself, experience different cultures, and see the world in a whole new perspective. If you're planning to go out of your comfort zone and explore the world, why not try Asia first? They have great sights to see, plus, the food is amazing!
ADVERTISEMENT - CONTINUE READING BELOW
1. Hoi An, Vietnam

Hoi An is a fishing-village-turned-tourist-attraction located at the coast of the South China Sea. It has Chinese-style shops and long, quiet lanes to enjoy. It's also called the "Venice of Vietnam" because of the narrow canals that go through around the village.
2. Pattaya, Thailand

Ah, the land of smiles. Thai pop icon Mario Maurer fronts the tourism campaign and he wants you to visit Thailand for its unforgettable sights and hospitable people. Plus, he recommends you take a tour to Pattaya, a haven of active fun with its gargantuan water amusement parks and adrenaline-packed car racing track.
CONTINUE READING BELOW
Recommended Videos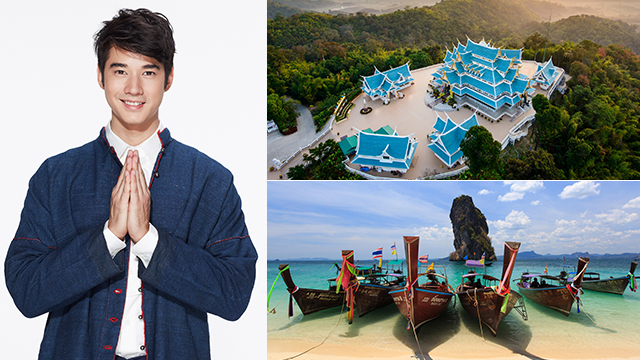 3. Singapore

There are a lot of things you can do in Singapore like visit Universal Studios, try the Singapore Flyer, check out their temples, or get up close with the animals with their Night Safari Tours.
ADVERTISEMENT - CONTINUE READING BELOW
4. Angkor Wat, Cambodia

Cambodia is known for their history-rich temples such as Bayon, Ankor Thom, and Angkor Wat, which is also considered as the largest religious monument in the world. With the historical beauties surrounding you, it will surely calm you and help you find inner peace.
5. Hong Kong

If you're going to Hong Kong, better bring clothes that are stretchable! With all the delectable cuisines you can find, it's the perfect food trip adventure you and your friends should try. Also, it's a shopping haven for fashionistas!
ADVERTISEMENT - CONTINUE READING BELOW
6. Sapporo, Japan

Aside from pretty cherry blossoms, there are other things you can look forward to see in Japan. If you want to know more about their religious traditions, visit Kyoto to see old temples. For city gals, you can be

enthralled by the bright city lights and busy streets

of Osaka. Now if you're looking for booze and fun, go to Sapporo—they have lots of beer and snow festivals!
ADVERTISEMENT - CONTINUE READING BELOW
7. Seoul, South Korea

South Korea is not only known for its music and dramas, but also for their sense of fashion, lifestyle, and food. Just like Japan, there are many ways to go about in South Korea – from appreciating their grottos and temples to experiencing their culture as a whole.
ADVERTISEMENT - CONTINUE READING BELOW
Load More Stories