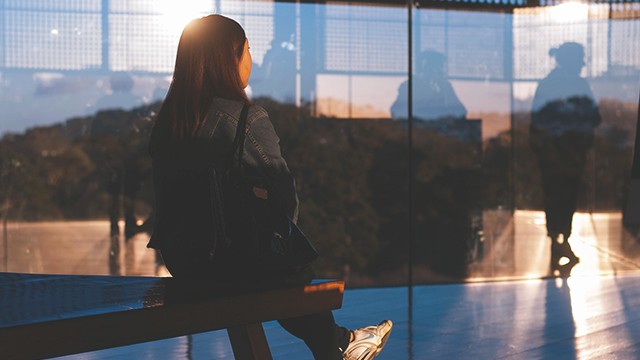 Let's admit it. Solo traveling is the in thing these days, and with good reason: It allows you to discover new places with an itinerary that doesn't need to be adjusted to other people's preferences. It also gives you the me-time that you've always craved, and the space to actually disconnect from the rest of the world and do some legit self-reflection.

But not everyone is well-versed with the art of solo travel. In fact, many women are still a bit iffy about the concept, what with everything that's on the news these days, but with proper awareness and caution, it could be the best thing you can do for yourself. Instead of spending your time being afraid, why not just use your energy to plan a great vacation? Doing so properly will actually help alleviate whatever misgivings you may have about going solo:

1. Learn about your destination.
As with traveling with friends, you need to gain as much information as you can about the place that you're headed to. Learn about the culture, traditions, and sensibilities that are prevalent in that region so that once you get there, you won't feel lost. And you don't even have to go far! Manila is only hours (sometimes minutes) away from some of the most calming views in the world. You don't always have to think international to #EatPlayLove.

2. Carefully plan your itinerary…
…But don't overdo it. Know what you want to do and where you want to go but also give leeway for the wonderfully unexpected side trips that you're bound to have. After all, it's along uncharted paths that you create the most wonderful memories.

3. Bring something familiar with you.
Going solo can make you homesick, so bring something with you that will remind you of home. It can be a pillow or a Beanie Baby, or whatever it is that can act as a safety blanket. It's not an embarrassing thing, and it will help you march out braver towards your new destination.

4. Be open about meeting new people.
The reality of solo travel is that you're never really alone. There will always be locals and travelers like you who will help you out along the way, and these are the ones who will make your time away from home much more interesting. Who knows? Maybe your trip will start life-long friendships.

5. Be positive.
It's always easy to be swayed by fear when you're about to try something new, so consciously shift your mindset and jump into your solo trip with a good helping of positivity. Have faith that you'll be in the right place and meet all the right people. Open yourself to goodness, and the Universe will take care of you.


ADVERTISEMENT - CONTINUE READING BELOW
CONTINUE READING BELOW
Recommended Videos
Load More Stories