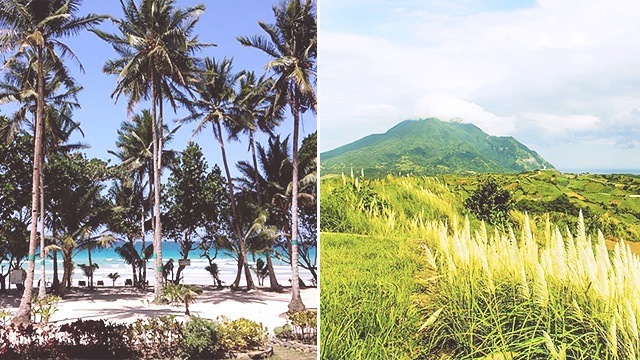 Traveling gives you a sense of freedom and wonder that very few experiences can give. Whether you're heading to a new place or going back to one that's close to your heart, every trip changes you little by little, and always offers you something intagible but valuable, which you can take home with you.
ADVERTISEMENT - CONTINUE READING BELOW
If you're looking for a new destination, here are five which managed to help our readers (and writers) look at the world in another light. Maybe you can try visiting them too and see what happens.
Palawan, Philippines
Let's start it off with my personal favorite: Puerto Princesa in Palawan. I've been to faraway countries, but for me, Palawan beats them all by miles. It did change my life because the first time I was there it immediately became my home away from home. It showed me that you can live slow, and in so doing, you get to appreciate so many little but beautiful things, such as chao long after a long walk by the shore, riding against the warm afternoon wind on a motorcycle, and clear starlit nights that you barely see in Manila.
It's true—you don't need to go far to find paradise.
CONTINUE READING BELOW
Recommended Videos
TRY: Head to the city and forget the normal tourist-y places. Go with a local to those beaches that most people don't know about or hunt for the best chao long restaurant. Puerto Princesa also has a rich community of artists who usually come together for exhibits and workshops. Check out Events in Puerto Princesa for more details.
Batanes, Philippines
For university teacher and FN contributor Pamela Lloren, Batanes is her top pick. "The colors are vibrant, as in 'yong mga red doon, red na red, [ang] green ay super green," she shares. This northern province was also a lesson in getting up and moving on. "It's a beautiful place and natuto na lang yung mga tao mag-adapt dahil parati silang dinaraan ng bagyo. Despite being ravaged by storms, ang ganda pa rin."
TRY: Rent a bike and just pedal your way to the beautiful green hills that Batanes is so known for. Make sure to catch the sunset overlooking the Philippine Sea—it's probably going to be the best sunset you'll see in the longest time.
ADVERTISEMENT - CONTINUE READING BELOW
Singapore, Singapore
"Traveling to Singapore opened my eyes to a lot of things," FN Staff Writer Ana Pasucal says. "Aside from it being my first time to travel on my own (although I met up with my friends there), I learned so many things about cultural diversity and being independent. Everyone in Singapore [is] disciplined and considerate and it seems like a really nice country to live (or work) in. Singapore may be a competitive country but it pushes you to be the best that you can be."
TRY: Visit Haji Lane and enjoy taking snaps of and selfies with their colorful establishments. It's also a great place to get that tattoo you've been wanting to get.
Tokyo, Japan
Proposal Editor Tanya Tiotuyco-De Mesa says that visiting Japan may not have been a dramatic life-altering experience for her, but it was a definite eye-opener.
"It really felt foreign to me... There is all this space/time/safety to think about existential problems instead of being caught up protecting your bag while walking. But then there's also a sense of isolation because you're not thinking of daily necessities...
ADVERTISEMENT - CONTINUE READING BELOW
So that's a very different way of thinking... doesn't necessarily change my life but it broadened my thinking."
TRY: "Ride the train," Tanya shares. Makes sense, too.
Stockholm, Sweden
FN contributor JD Pablo shares that his two weeks in Sweden for work was something that he won't forget any time soon. "It was the first time I got to be exposed to a culture that's so accepting of people and yet so laid back. They really make you feel like you can do whatever you want at your own pace because you will have support."
TRY: Visit Histroika Museet (The Swedish History Museum) for a dose of culture. The good thing about it is that tours are free, so you can use your extra pocket money to hang out one of the many pubs around Stockholm and get yourself a good pint of beer.
Load More Stories