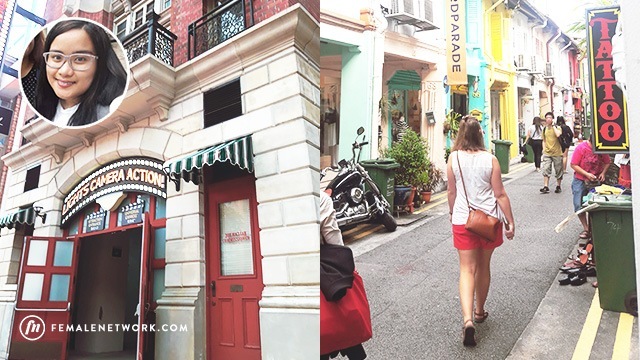 There are some people who think that going to Singapore will automatically put a dent in your bank account; but in reality, it's possible for you to enjoy the Lion City for much less. Splurging on clothes and gadgets is its own kind of fun, but if you're saving for more crucial things, remember that your trip doesn't have to be expensive for it to be memorable—yes, even in a place like Singapore.
ADVERTISEMENT - CONTINUE READING BELOW
If you skip the extravagant shopping and dining in expensive Michelin-starred restaurants (unless you opt for this hawker stall that houses the cheapest Michelin-starred meal in the world), experiencing Singapore to the fullest can be done while remaining financially responsible. Here's how my friends and I toured the city for five days with just P15,000 (sans airfare):
CONTINUE READING BELOW
Recommended Videos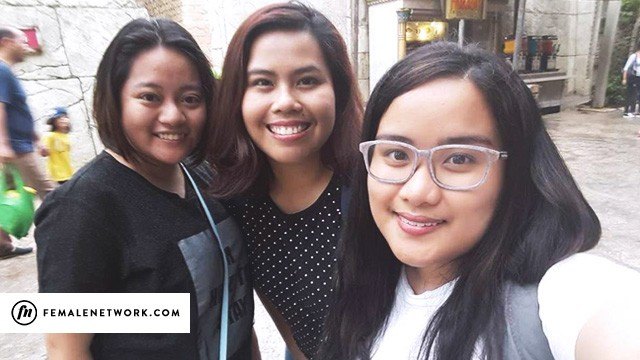 ADVERTISEMENT - CONTINUE READING BELOW
Hello, Singapore!
I arrived in Singapore a little before lunch via Cebu Pacific and Changi airport was already bustling with hundreds of people. If you and your friends have different flights, you don't have to worry about getting bored while waiting since the airport has a lot of shops that'll keep you busy.
Considered the world's best airport for the fifth year in a row, they offer free movies, spa sessions, and numerous restaurants and cafés to choose from. Need help? Just ask the concierge—they'll be more than willing to help. They also sell local sim cards with packaged data plans in case you need to be online all the time; they have a $15 (about P540) sim card with over 100GB data for five days or a $30 (about P1,075) one if you plan to stay longer.
Although it would be more convenient to check in at a hotel during the trip, we stayed in an Airbnb instead since it's a whole lot cheaper. All you need is patience, and proper timing to catch the best deal for your budget.
ADVERTISEMENT - CONTINUE READING BELOW
We got a room that has two beds and can fit three people; for five days and four nights, we were able to rent it for only P12,000 (or P4,000 per person)—not bad, right?
Strolling the City
You can go around by walking, riding the bus or taking the train. You may also take a cab, but that can cost you around $5 (about P180) for just a five-minute ride.
The easiest way to roam the city is by MRT since it's fast and most tourist attractions, restaurants, and malls are near key stations. There are passes available at the Changi airport or MRT stations.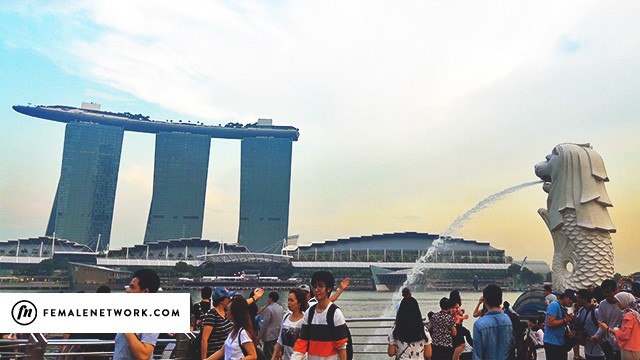 ADVERTISEMENT - CONTINUE READING BELOW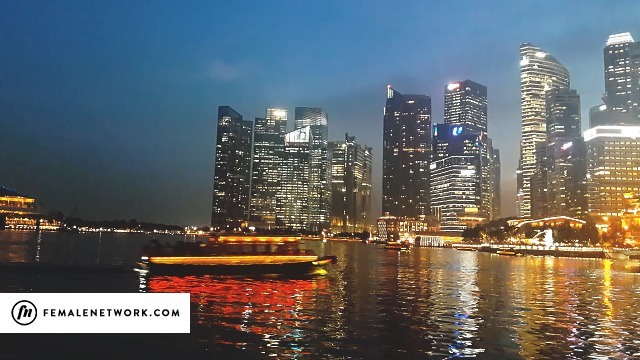 Our first destination was Marina Bay Sands on Bayfront Avenue. Famous for its infinity pool and sky park, it's one of the iconic sights of Singapore; just take the circle MRT line (yellow) to Esplanade station. Within that area is the Merlion and Helix Bridge where foreigners and locals relax and go on their morning or evening jogs.
ADVERTISEMENT - CONTINUE READING BELOW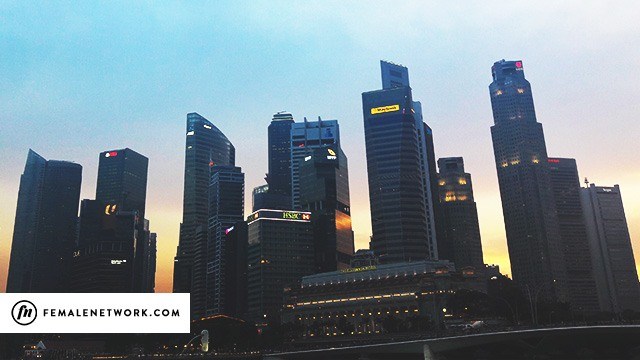 If you want to buy branded products, Orchard Road is your best bet since most of the expensive shops are there.
Fun at Universal Studios
We also visited Universal Studios in Resorts World Sentosa. I suggest you go on a weekday to avoid crowds, and wear comfortable shoes since you'll be doing a lot of walking and lining up. Plus, you'll be able to save more if you buy your tickets online and ahead of time. Prices at the venue can go as high as $78 (about P2,800), but we got our tickets through the travel app Klook for around $63 (about P2,200) each.
ADVERTISEMENT - CONTINUE READING BELOW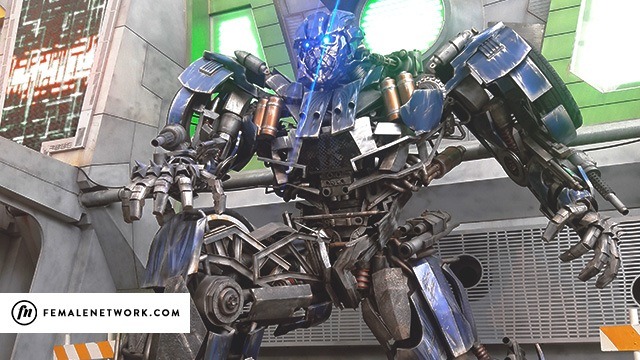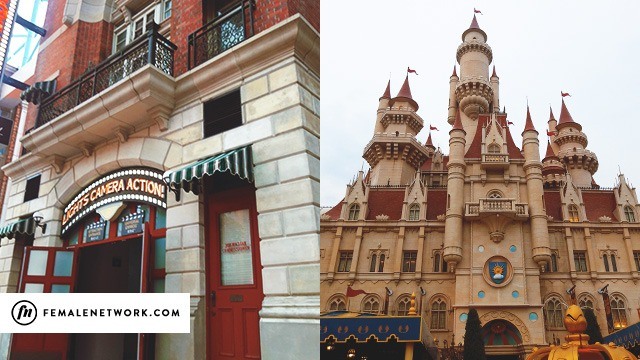 ADVERTISEMENT - CONTINUE READING BELOW
Visiting Bugis and Haji Lane
If you're planning to get pasalubong for your friends and family, Bugis is the way to go; it's like their version of Divisoria with affordable goods that you can splurge on. They have almost everything from Singaporean delicacies to traditional and modern clothes.
Meanwhile, Haji Lane is every Instagram-lover's dream place; it has graffiti art and little cafés that are perfect backgrounds for your OOTDs, selfies, and groufies. Also, if you and your friends have been planning to get inked for so long, the little town has tattoo parlors you might want to check out.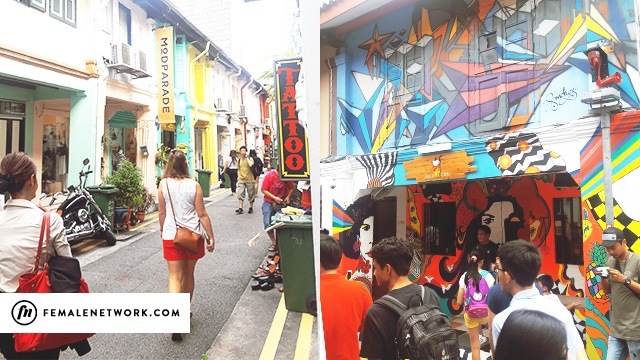 ADVERTISEMENT - CONTINUE READING BELOW
Food Trip
Everything is so yummy in Singapore! But if I had to choose three dishes, I would recommend their laksa, hainanese chicken, and formosa hand-pulled noodles; these could be found on the streets and even in mall food courts. Most meals start at $3.50 and can go as high as $16 for a complete set.
So girl, if you want to go to Singapore, don't hesitate to do so! There are a lot of things and places you can enjoy without having to break the bank—all you need to do is plan ahead so you can snag the best offers. Every hardworking woman deserves a break once in awhile— heck, it will be beneficial for you in the long run since it reduces stress, and even boosts your mental health.
It's about time you go out there and explore the world without feeling guilty so book that trip now!
ADVERTISEMENT - CONTINUE READING BELOW
Comments
Load More Stories