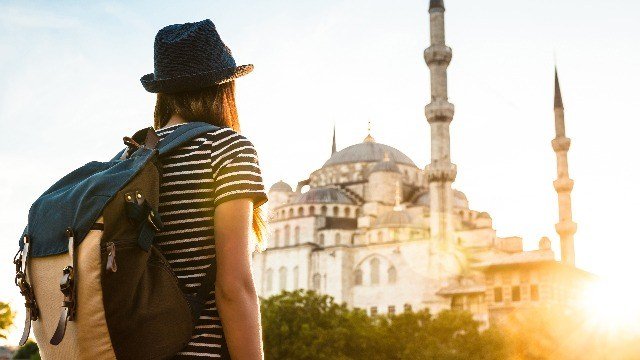 Traveling can be a bit daunting, whether you're doing it solo or with friends or family—and definitely more so when it's your first time! But don't let the jitters hinder you from exploring the world and widening your horizons. Traveling is a great teacher, and a little preparedness goes a long way.
To help you plan your next big trip (or your first!), we got four women to share how they turned their vacation plans into reality. From useful tips about booking flights and picking the right accommodation to choosing which places to see, these ladies show that anything is possible with the right planning. 

"So I planned a trip to Cebu that wasn't meant to be a solo trip. I booked it online, expecting some other friends to get tickets later on, but by the time the date of the trip came up, no one was joining me pa rin!
Because I thought I was going with friends, I hadn't booked my accommodations, transfers, wala talaga! In Cebu City, I rode a cab to the bus terminal and later got on a boat to Bantayan Island. I prepaid for almost everything using my BDO Credit Card because I was saving my cash for the far-flung islands, and because it was widely accepted. 
Every night during my trip, I'd book my accommodations online also using my BDO Credit Card. I was able to save some money pa by booking through websites that offered discounts. It was the most spontaneous adventure for someone like me who likes to have things planned and set in advance, but it all worked out!" -Lia, 27, accounts executive
"The first trip I took on my own was a solo birthday trip to Taiwan two years ago. It wasn't my first trip out of the country, but I was nervous since it was going to be the first where I wouldn't be with family. I really wanted to go to Taiwan because I have heard so much about the night markets and street food. For a foodie like me, it sounded like heaven that wouldn't break my budget (too much).
Other than the usual tips of booking well in advance to take advantage of cheap airfare, I was able to enter Taiwan without paying the visa fee (this was before their no-visa privilege to Filipinos) because I had an active multiple-entry visa to Japan. 
It's also important to have an itinerary, but to also allow some leeway for changes. When I was researching for my trip, I was a bit overwhelmed by the number of night markets that I could visit, so I decided to narrow it down to the three that I really wanted to see. It helped me save time and maximize my sightseeing. I'm not ashamed to say I spent most of my time (and food budget!) at the Shilin Night Market." -Joanna, 24, junior marketing associate
"I was the one who planned my family's Japan trip. I did it to occupy myself while waiting for the results of the bar exam to come out. I figured, if I passed, it'll be a celebratory trip, and if I didn't, eh 'di consuelo na lang.
I think the most important tip when planning a family vacation is to know the one place that each person wants to see, and make sure you visit it. That way, there wouldn't be any objections, and you'd get to know more about your family and what's important to them. I especially loved my sister's request to visit the amusement parks. I thought I was too old to enjoy a theme park, pero hindi pala!" -Angel, 28, lawyer
"I've been wanting to go to Europe for the longest time, but I always thought it was impossible on a lecturer's salary. My mom had said something to me the year before I turned 35 though, which really made me think and start planning. She said if it was really what I've always wanted, nothing would stop me from going. I used to think it was selfish to plan such a big trip without my husband and kids. But before I turned 35, I told them that I really wanted to visit the places I've read about at least once in my life. Fortunately, they were super supportive!
So, I spent most of the year before my 35th birthday really saving up for my big trip. I combed through online guides for information on how to get the best value for my money, and, like a true Pinay, called up all my close friends living in the region to ask if I could crash for a few nights to save on accommodations. It's really when I realized how generous Filipinos are since all of them willingly opened their hearts and homes to me!
I guess the best tip I can share is to try and book your flight with miles accumulated through your credit card. Since I use a BDO Mastercard Credit Card, I was able to convert every five regular points I earn into one airline mile. I used my miles to book my plane ticket, and was able to allocate more budget to visiting more places." -Ann, 36, college lecturer
You, too, can make your long-awaited trip happen with a BDO Credit Card! It's your chance to avail of special deals on airfare and accommodation for both local and international destinations, as well as other privileges exclusive to BDO Credit Cardholders.
Learn more about BDO Credit Card's travel offers here. Not yet a BDO Credit Cardholder? Find the right card for you here.
This article was created by Summit Storylabs in partnership with BDO Credit Cards.