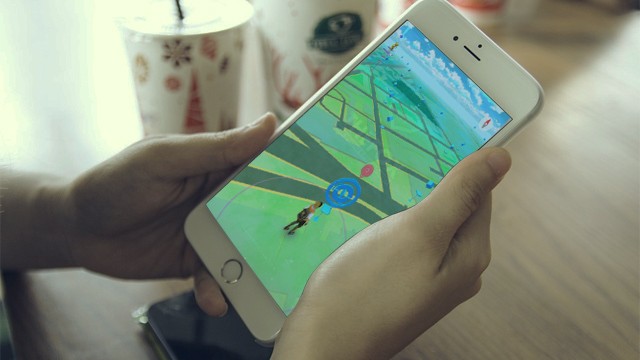 After the long wait, Pokémon Go has finally been launched in the Philippines. It's only been a few days but the impact and effect has spread all over social media: it's the number one trending topic, while stores and brands are using the app to draw in more people.

More than just a traditional mobile game, Pokémon Go is an app that allows you to capture Pokémon in real life through maps and augmented reality. In other words, it encourages you to explore since the gameplay heavily depends on your location. If you're a certified traveler but not yet on the hype train, here are four reasons why this game will make you travel even more!

1. You'll discover different Pokémon in different areas.
If you are a Pokémon fan, then you already know that much like in the TV show and games, you won't be able to find every Pokémon in a single area. Your turf could only have five or less, so you'll need to visit other places to see more of them. Be it the next street, the nearby city, or even another country, Pokémon Go encourages you to travel and see the world to discover what kind of Pokémon the place you set foot in has to offer.

2. Traffic becomes more bearable.
A vital element in the original games involves breeding and getting eggs. In Pokémon Go, you can find eggs randomly at special spots called PokéStops. To hatch them, you must store them in an incubator and walk a required distance. Driving or biking, however, will not count since you need to be going less than 15kph (some claim less than 12kph), so you'll really have to do the grunt work to hatch those eggs. However, there are reports claiming that your movement while in heavy traffic is counted as walking. Hooray EDSA!

3. You'll enjoy looking for PokéStops.
In addition to eggs, there are also other items you can get in PokéStops, like Poké Balls (used for capturing Pokémon), revives, and potions. PokéStops are like convenience stores where you can get free swag every five minutes. These special spots are usually located in landmarks or certain places of interest in your area like parks, buildings, monuments, and many more.

4. You can be 'the very best.'
In Pokémon Go, a gym is where all the action is. Upon pledging your allegiance to the team of your choice, you can visit a gym and have your Pokémon participate in fights to make them stronger. The availability of gyms in your area will depend on the team you choose. Exploring is essential so you can defend your team's gyms or takeover the ones owned by your rivals.

This story originally appeared on Travelbook.ph.

* Minor edits have been made by the Femalenetwork.com editors.
Load More Stories