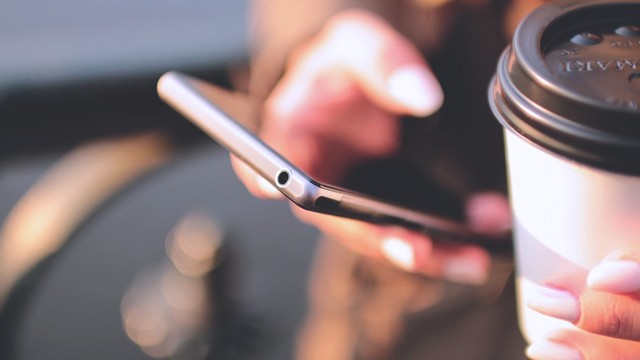 While social media apps are generally about being inclusive, one tries to do the exact opposite by being so exclusive that you have to pay 1,000€ for the right to join and post.

Enter Rich Kids, recently-launched platform that has been raising everybody's eyebrows. It's basically Instagram for the super affluent folks who look at the membership fee of 1,000€ a month the way you'd probably look at the ten centavo coins stuck between the cushions of your couch. It touts itself as the "world's most exclusive social network," wherein only those who can pay can actually share photos.

This statement basically explains everything that it is:
ADVERTISEMENT - CONTINUE READING BELOW
CONTINUE READING BELOW
Recommended Videos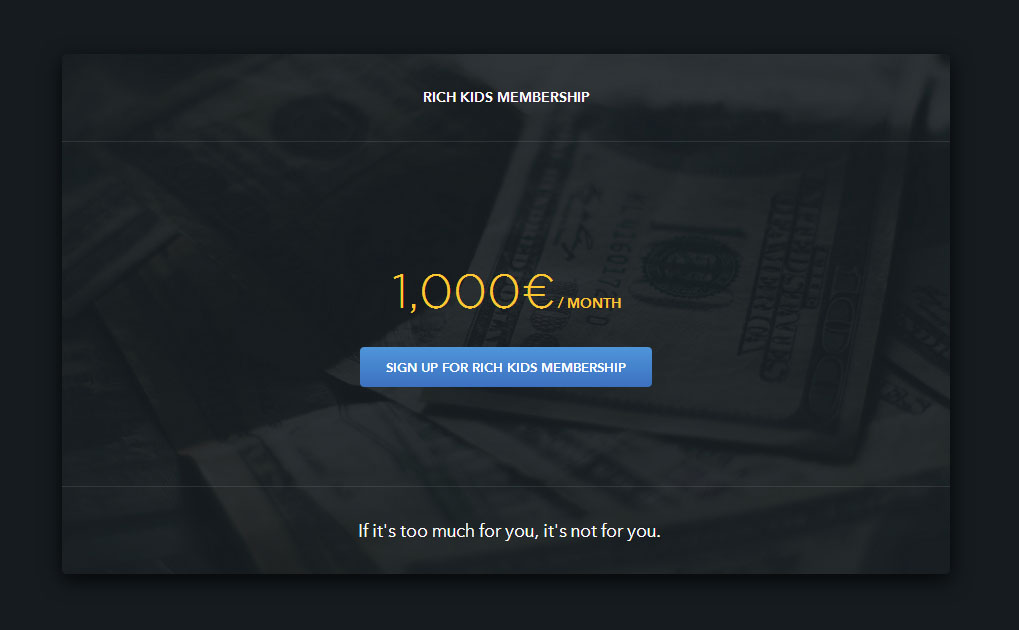 Its website goes on to say that "Everyone can have an account on Instagram, but only [the] really rich can afford their profile here, keeping Rich Kids exclusive…"

If you can't pay, you can still join in fun by signing up for free via Facebook. You'll then be able to get a peek into the lives of the ultra-rich, but you won't be able to share the photo of that isaw lunch you had yesterday.
 
Talk about virtually pressing your face on the glass window of a shop that you can't afford.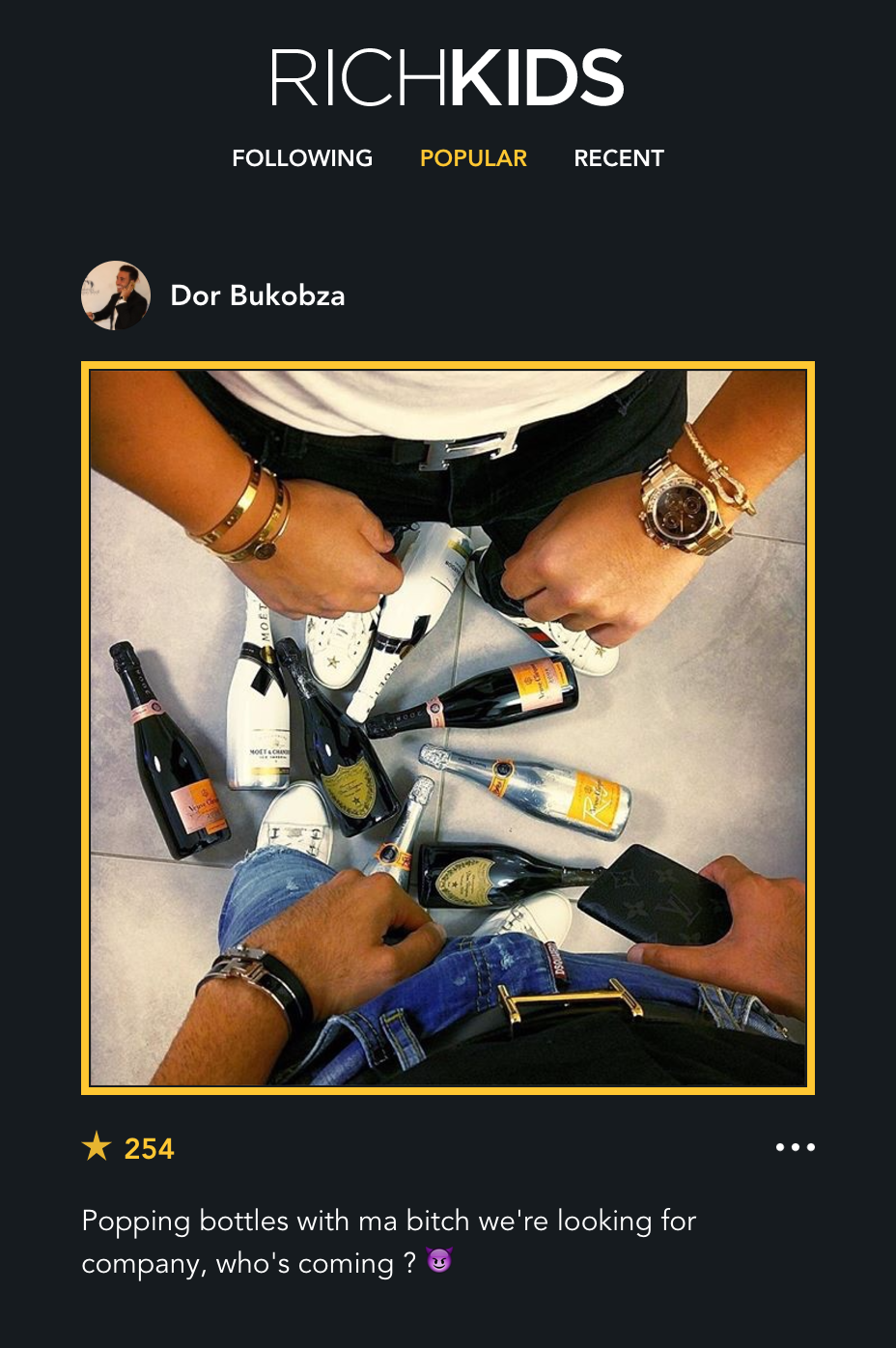 ADVERTISEMENT - CONTINUE READING BELOW
Rich Kids tries to redeem itself by saying that one-third of the membership fee is to go to charities "helping kids living in poverty to study," but a lot of people have already tagged the app as inappropriate, including Apple which had it pulled out from its App Store.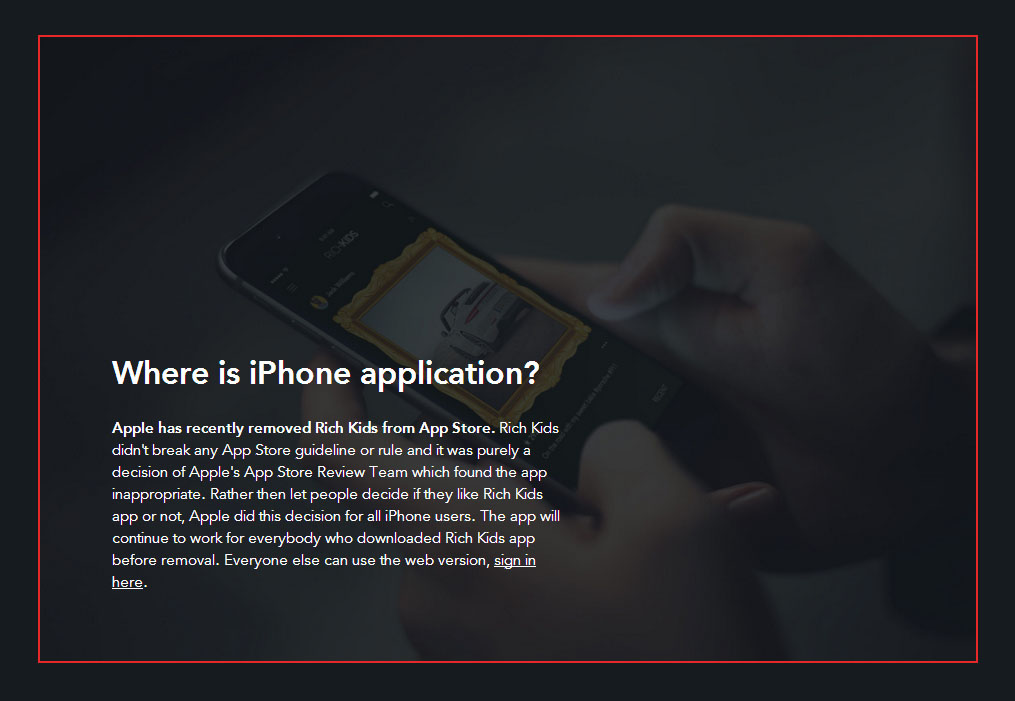 ADVERTISEMENT - CONTINUE READING BELOW
Meanwhile, Amsterdam-based tech writer Mix says on The Next Web that Rich Kids is anything but social:




"What makes social networks great is precisely the fact they offer users equal opportunities to voice their opinions. It's the belief that someone is actually listening to us that essentially keeps us coming back to

Facebook, Twitter and Instagram.

"The exclusivity that Rich Kids so openly takes pride in simply kills the social aspect of the platform."


What's your take on this app? Do you think it'll even last?

Sources: Rich Kids, The Next Web, Washington Post
Comments
Load More Stories