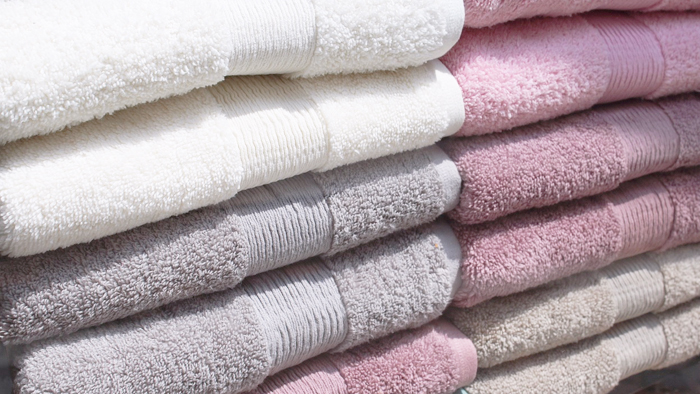 Running a household can be tiring, but overlooking certain chores and maintenance steps could cost more money and work for you to do in the future. Proper care should apply especially to items we use everyday, like towels.
Whether it's cotton fabric or an Egyptian type towel, a couple of tips to help you keep its quality will surely come in handy. If your towels are well taken care of, you can save some money and avoid buying new ones from time to time. 
ADVERTISEMENT - CONTINUE READING BELOW
Keep these tips in mind:
When washing your towels, avoid using harsh fabric softeners because it can affect your towels' texture and absorbency. Instead, try mixing ½ cup baking soda with ½ cup of water. This homemade cleaning solution is budget-friendly and non-abrasive, too. Learn more about cleaning solutions here.
CONTINUE READING BELOW
Recommended Videos
Bath towels should be washed every three to four days. Use warm water and a non-abrasive cleaners to remove stains and dirt. If you are using white towels; make sure that you wash them separately to avoid discoloration.
Avoid mixing your towels with your laundry items when washing. The zippers and zelcro may rip your towel, and affect its fibers.
Refrain from ironing your towels, especially if it's made from Terry cloth.
After cleaning, make sure that there are no stains before putting it out to dry. The heat may cause a noticeable stain if you accidentally do this.
Don't keep your wet towels in the hamper or the laundry basket, because it can cause mildew. Instead, hang them up to dry in a ventilated space.
ADVERTISEMENT - CONTINUE READING BELOW
When storing your towels, group them by size and by usage. It's good to have one shelf for your bath towels and one shelf for your fingertip towels.
This story originally appeared on RealLiving.com.ph.
*Minor edits have been made by FemaleNetwork.com editors.



Load More Stories