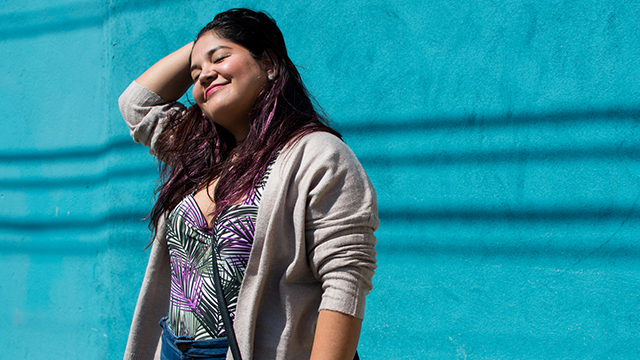 In my first couple of years working at an ad agency, I had a 30-year-old colleague who, even with the eight-year age gap, became one of my closest friends. She was smart and funny, and always had a stylish and beautiful bag to dress up a simple look. We spent a lot of time together for both work and kwentuhan, but—except for dinner with clients—I rarely hung out with her at night. "The hangovers are different after you turn 25," she said, and often would jest, "I'd rather sleep," when I persisted with my invitations. "You're 30," I would respond, "You're not even that old!" This memory of our friendship always puts a smile on my face, because I definitely learned the irony of that exchange as the years went by.
When you're 22, you don't notice how easy you have it, and you take a lot of things for granted. Back then, I could be out until midnight, cram a job order for my client until 2 a.m., then wake up and be at work by 9:30 a.m., powered by an iced coffee—all while having perfect skin and fitting into my high-waist pencil skirt. I didn't realize it until later on, but I felt good about myself and I didn't even appreciate it.
With so much energy and drive, I took on more responsibilities at work, and this came with a price. Yes, my career was getting better and I was receiving more praise, but suddenly I had to decline invitations to hang out with friends. I got promoted, with producer as my new title, and my position meant that I had to scour through set cards and book models for brands. Sure, now I had a team that looked up to me, but then, exposed to all these young, picture-perfect women, I started to dislike myself.
By this time, six years had passed and I was 15 pounds heavier. My lack of sleep would show in my dry, limp hair, which used to be shiny and sleek. I started getting puffy circles around my eyes, and there were days when I didn't know whether putting on eyeliner made them look better or worse. Sometimes I wouldn't make any effort anymore at all. I would go some days without make-up because, I thought, no one is going to see me anyway.
When I hit this low, I realized my main issue was that I never actually thought I was insecure. I felt like a confident, extroverted woman—but I discovered that I depended on others to feel this way. I always had a busy schedule of social activities, meeting up with people that I knew would pay me compliments for the way I looked, or what I was achieving at work. I wanted to be seen. The truth is, I wasn't seeing myself.
As life would have it, though, the very profession that I thought caused me my unhappiness led me to an inspiring change in perspective. My job gives me the chance to work with different brands, all with their own distinct voice and identity. One of the brands I've always admired is Dove because of its inspiring campaigns that challenge conventional beauty standards and promote beauty inclusivity. Recently, I discovered that it also has an initiative around that one thing that I've been struggling with—self-esteem.
Through the Dove Self-Esteem Project, Dove helps young girls learn how to navigate through the different factors that can affect their self-esteem, and help them build their confidence along the way. When I created pitches for this project, I got to learn a lot about self-love and apply it to my own life. I learned that how I look is beautiful, and it will never stop me from performing well at work and living my best life.
That's when I realized: There's a difference between being complimented from being encouraged. Young women were growing to be more comfortable with themselves because they were being told to be themselves, to be proud in their imperfections. They were not being told to look like anyone else.
This shift was all it took to jumpstart a new drive in me. I took a good look at myself. I saw my body. And I owned it—which is not at all an easy feat, and nobody should expect this part to be! The doubt and, sometimes, anger, is part of a self-love journey. "You deserve to sleep," I started. "It's okay to cry," I also said. "When did this happen?" I asked myself, and really listened to the reply. Ah, yes, when I would eat fast food instead of fixing myself a smoothie to fuel my long nights of working. "Let's work on myself," I said to my reflection. I was, after all, a hardworking woman. Why shouldn't I work on myself?
Even as I'm not at my goal weight right now, and I still have wrinkles due to my long nights in the office, I can say that I love myself. Loving my body and who I am becoming is not the end goal. It is an everyday choice. Reaching a goal is just a challenge, and it actually makes me better. I hope other women can realize this, too.
Help a girl you know with the Dove Self-esteem Project. Together, we can make every girl a #ConfidentGirl. Learn more about Dove's initiative to help young people improve their self-esteem and confidence through the Dove Self-Esteem Project by visiting their website. 
This article was created by Summit Storylabs in partnership with DOVE.