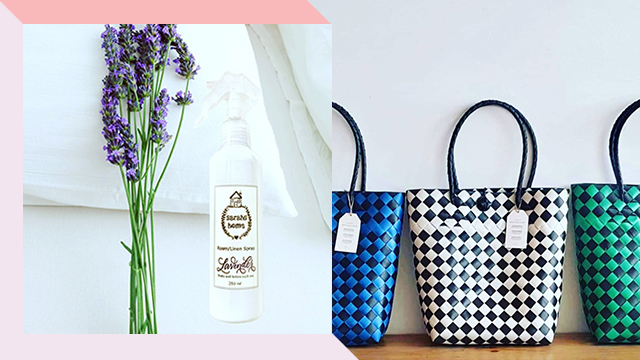 Have you started your holiday shopping yet? Consider looking for gifts from local businesses that have been affected by the pandemic. You can do your part by shopping at Globe myBusiness' list of recommended brands:
1. Bayongciaga
With quality handwoven bags and accessories, Bayongciaga already sounds like a luxurious label that takes pride in bayong craftsmanship from different provinces like Negros, Marikina, Palawan, Samar, Panay, Bicol, and Laguna.
View this post on Instagram
2. Sarah's Home
This local store was founded by a Filipina healthcare worker who wanted to create scented gifts for her friends. Now, you can gift it to your friends, too! They'll love the relaxing scents like lavender, fresh bamboo, and eucalyptus sold as fragrance oils as well as room and linen sprays.
View this post on Instagram
3. Shiemiee's Oven
Baked goods make heartwarming gifts, too! At Shiemee's Oven, you'll find delectable treats like pandesal, cassava cake, cookies, and their specialty—banana loaf!
View this post on Instagram
4. miNEEYture
Know a plantita? Surprise her with a new plant baby from this online shop. It delivers houseplants, cactus, succulents, and plant accessories around the Metro.
View this post on Instagram
5. Roots Collective PH
This local store empowers a community of entrepreneurs by giving them market, training, and funding opportunities. They also offer gift bundles that support healthy, sustainable living—from nutritious snacks and work from home supplies to self-care goods.
View this post on Instagram
Follow Globe myBusiness on Facebook.
This article was created by Summit Storylabs in partnership with Globe myBusiness.