You (along with everyone else) are probably hoping for a fresh start this coming new year, and while it only you can dictate a personal reboot, there are tools that can help you along the way. Here are a few that you may want to gift yourself with. 
ADVERTISEMENT - CONTINUE READING BELOW
A journal that will keep you going
A journal shouldn't only be a dated notebook. It should be a space where you can organize your thoughts and your goals, while helping you take stock of your progress. It should also allow you to be creative, while keeping you inspired.
TRY: The Work in Progress Planner (P895, available in Lazada, Shopee) comes with a pouch, but what's really special about it is it "focuses on monthly 'mini-goals'" to make it easy for you to achieve bigger goals—plus it's actually date-less so you can use it either this coming year or the next! 
Great coffee
Nothing helps clear the mind and prep you for a long day ahead like great coffee, and if you can actually get something as close as a freshly-brewed cup while you're at work then all the better!
TRY: Caldi Drip Coffee (P280/7 packs, available at Shopee) is a Pinoy brand with beans sourced from Laos, and it'll probably remind you of the Japanese drip coffee your officemate brought back as pasalubong. In fact, its founder was inspired by great-tasting coffee during a visit to Japan, and how coffee has helped him push through hard days at work.
ADVERTISEMENT - CONTINUE READING BELOW
A reliable timepiece 
In the spirit of organizing your life, you may want to invest in a reliable watch which can also double as jewelry for that classy, office-friendly look.
TRY: Hailing from the UK, Olivia Burton watches (prices start at P6,700, available in Watch Republic stores) are a blend of classy daintiness and sturdy functionality. Founded by best friends Lesa Bennett and Jemma Fennings, the brands designs are inspired by nature with a vintage touch. 
ADVERTISEMENT - CONTINUE READING BELOW
A fitness tracker
If you want something more than a regular watch and you already have a health-related resolution for 2020, why not go all out and get the tools that you need to keep that promise to yourself? A smart watch is a great addition to your new routine, because it can help you monitor your progress, from diet to exercise.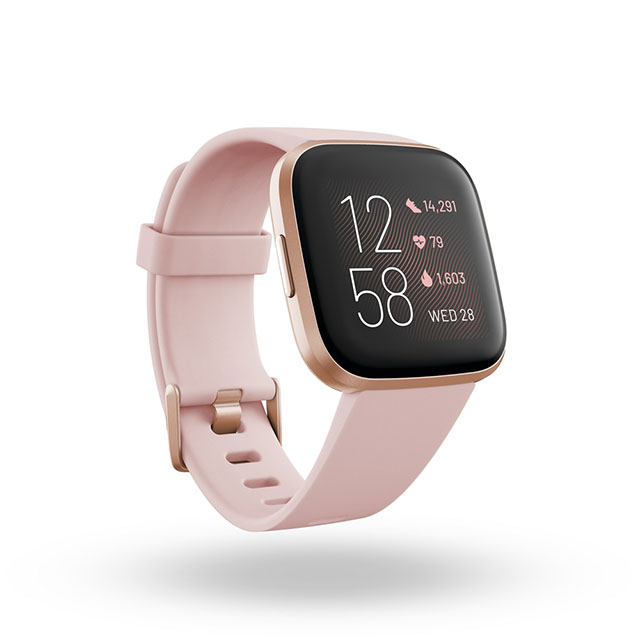 ADVERTISEMENT - CONTINUE READING BELOW
TRY: The Fitbit Versa 2 (P12,890, available in Beyond the Box, Digital Walker, Runner, and more) has everything you need in a smartwatch/fitness tracker. Aside from the usual bells and whistles, you also get to track your sleep quality with greater accuracy, plus it also features Smart Wake, a function that gently wakes you up at the most optimal point of your sleep cycle through subtle vibrations.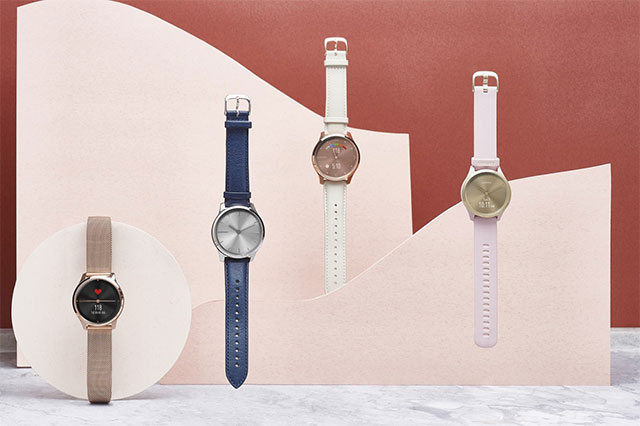 ADVERTISEMENT - CONTINUE READING BELOW
TRY: Garmin's new vivomove Luxe is a classy timepiece that switches into a smartwatch at a flick of the wrist to help you track your health and fitness data. This device keeps you updated with what's going on with your body, and alerts your should you experience abnormal heartrate, and even reminds you to relax when you're stressed.
Lots of water
If you want a clear mind to help you focus at work, then you need to drink lots of water. According to a study featured on Healthline, "dehydrated people taking tests which required attention to details or tests that were monotonous were most affected." Monotonous activities include focusing during long meetings, and even driving, so you may want to always have a canister of water with you.
ADVERTISEMENT - CONTINUE READING BELOW
TRY: Shark Bottles (prices start at P850, available at Sharkbottle.com/shop) are BPA free, double-walled flasks which are sure to either keep your drink cold or warm. They're durable and leak-free, plus they're customizable too! 
A smartphone that can easily multi-task
Your smartphone should be able to keep up with you, so it's a must to pick one that's powerful enough to assist you with your daily tasks, but won't break the bank (a powerful camera is a bonus, too!).
ADVERTISEMENT - CONTINUE READING BELOW
TRY: Xiami's RedMi Note 8 (prices start at P7,990) and Note 8 Pro (P12,990) are definitely worth checking out. The RedMi Note 8 runs on a Snapdragon 665 octa-core processor and boasts a 48MP AI quad camera, with the Note 8 Pro has a MediaTek Helio G90T octa-core processor and a 64MP quad camera.
Load More Stories