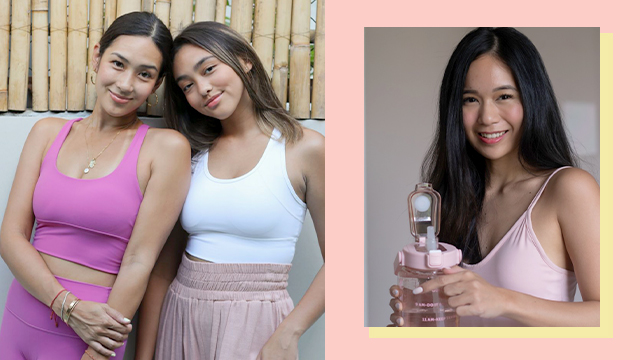 Like most women, it's somewhat likely that you grew up seeing females stereotyped a certain way.

Maybe most of the shows you watched reduced females to damsels-in-distress. Maybe you were told not to say or do things because they were "unladylike." You may have even been led to believe that a woman's appearance is her most valuable trait.

Thankfully, many women today are disproving these harmful mindsets despite the host of gender-specific challenges we face every day, like double standards or even dysmenorrhea. Find out how these modern Fighting Filipinas are breaking biases and stereotypes through their own achievements and contributions to society.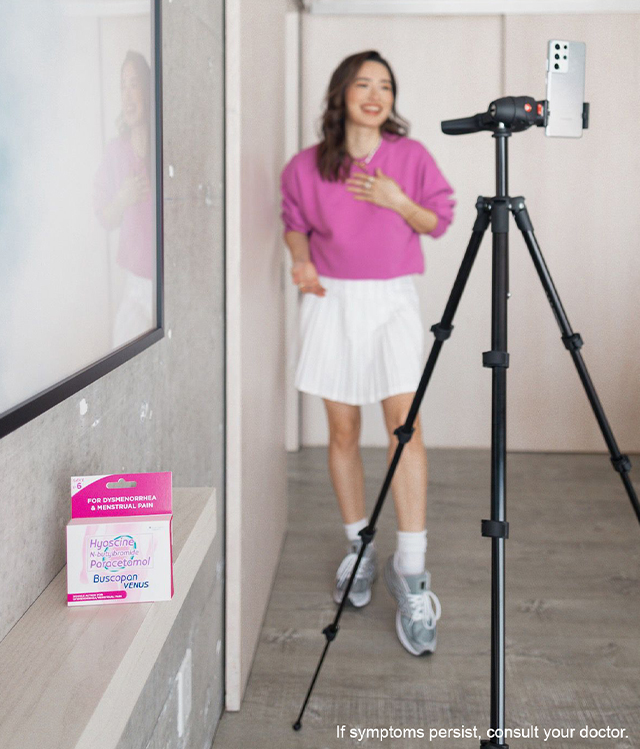 Instead of pleasing others, focus on what you bring to the table. 
"I have been told many times to dress sexy so I can do my job successfully," says content creator and host Nicole Andersson. "Not only is it degrading, but it limits women into thinking that we need to look a certain way to be taken seriously," 

Instead of changing herself, Nicole focused on working hard, being resourceful, and persevering as a one-woman team. And this ultimately led to her success. Her advice? "Step into your power because no one is going to do it for you."

FYI, Nicole began working at a young age and juggled three jobs to pay for her college education, which goes to show just how capable this lady is!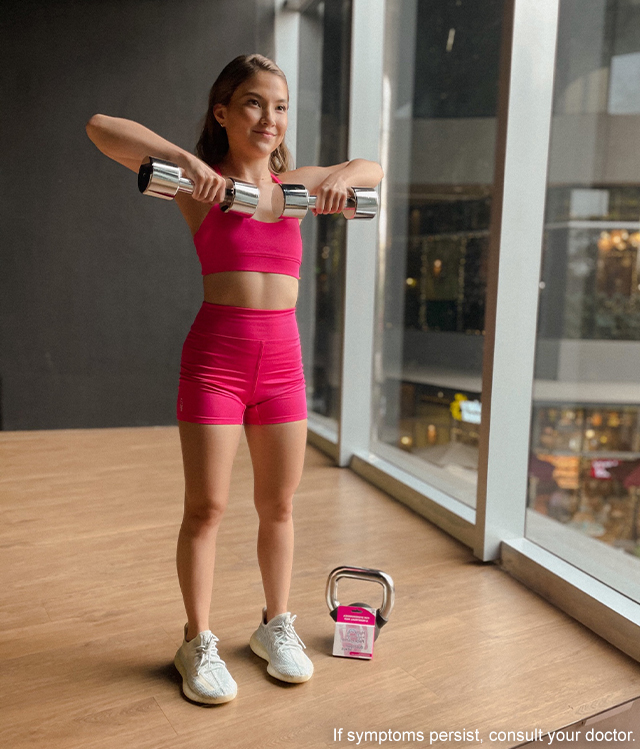 Celebrate and embrace your body by doing what brings you joy.
When the female cheerleaders lifted and tossed the males for all their air stunts, the UP Pep Squad reversed traditional gender roles in their famous 2014 UAAP routine and made a bold statement on gender equality.

Today, former pep squad member and fitness instructor Sam Corrales continues to break barriers by allowing herself to do the things that bring her joy, like weight-lifting. 

Previously, this was seen as a "male sport." Women were discouraged from taking part in it because it would "make them bulky" or because "they weren't strong enough and might hurt themselves".  But the more Sam studied the sport, the more she discovered that these fears are nothing more than biases. 

"I doubted myself before," she admits. "But today, I'm more confident in my body and in what it can do."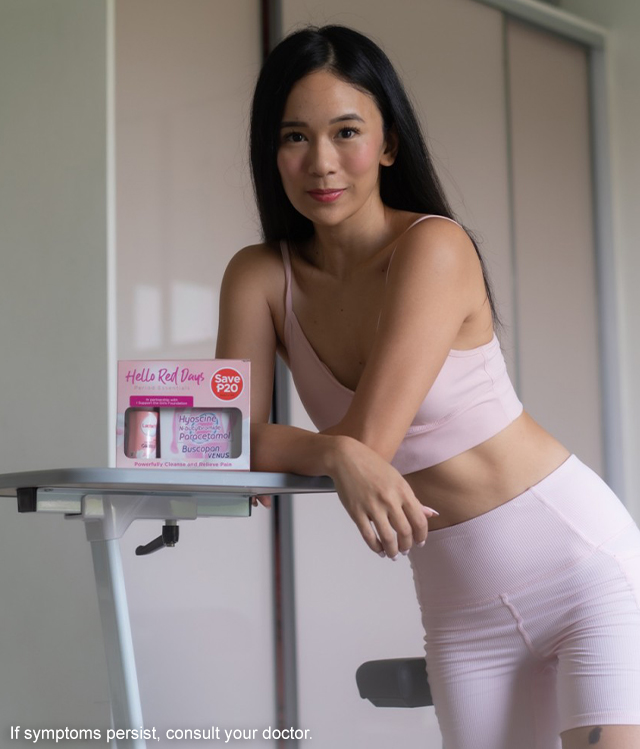 Don't be afraid to walk away from anything that no longer helps you grow or makes you happy.
At 31, Shari Poquiz walked away from an unhealthy marriage and found healing after acknowledging that her annulment doesn't make her a failure as a woman or a mom. The ordeal also taught her that there are situations not worth enduring. In this case, it was a relationship that no longer made her happy.

Looking back, Shari says, "I would never have imagined that I would be thriving and loving life as a single mom of two, working freelance, and launching small businesses on the side."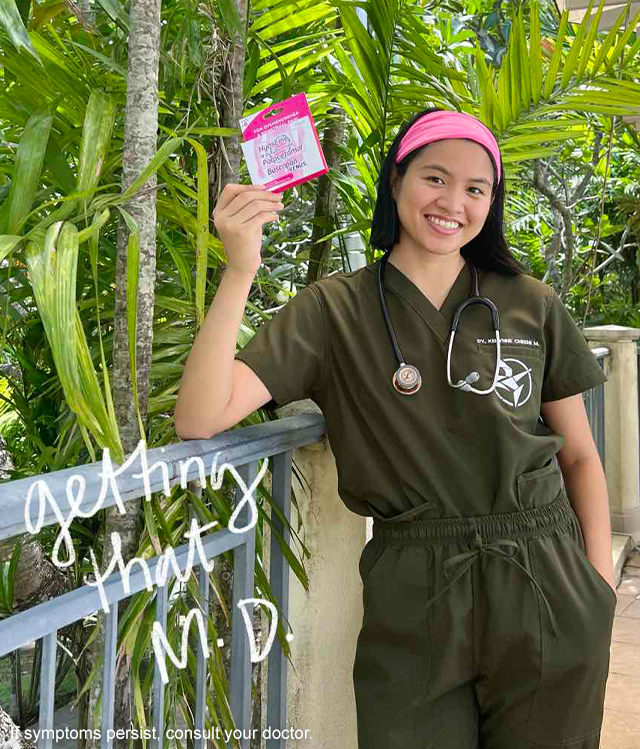 Fight for your dreams and put in the work to achieve them. 
Antiquated mindsets may have caused men to dominate the medical field, but women are now catching up. Cheeni Dy is an example of a woman paying her dues to be exactly where she wants to be. A hard worker and efficient multi-tasker, Cheeni puts in the work not only as a medical student but also as a content creator.

To her younger self, she has this to say: "I realize that I forgot to thank you for showing me how to fight. You were scared about your future, but that didn't stop you from reaching your goals. A few years from now, you'll be where you want to be, where you were always destined to be."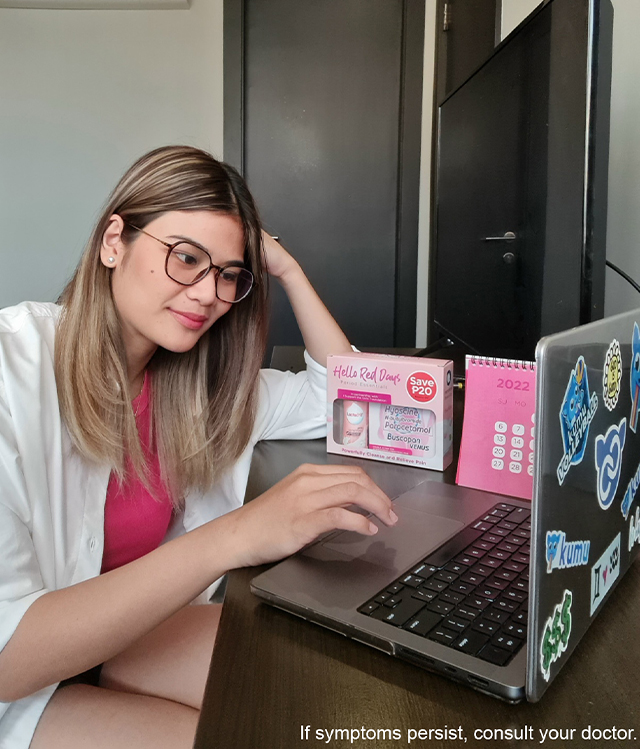 Be yourself and don't be afraid to advocate for what you believe in.
Carmela Tunay has broken gender barriers many times in her life. She is a businesswoman, decorated former Lady Spiker, and a proud LGBTQ+ member. As an LGBTQ+ advocate, she fights to ensure that her beloved sport continues to be a safe space for the community she represents. She is also a constant presence during Pride Parades and is not easily fazed by negativity.

"Your dreams are going to come to life. During the process, don't let other people tell you that you're weak. Hear this—always stick to your strengths, even on hard days."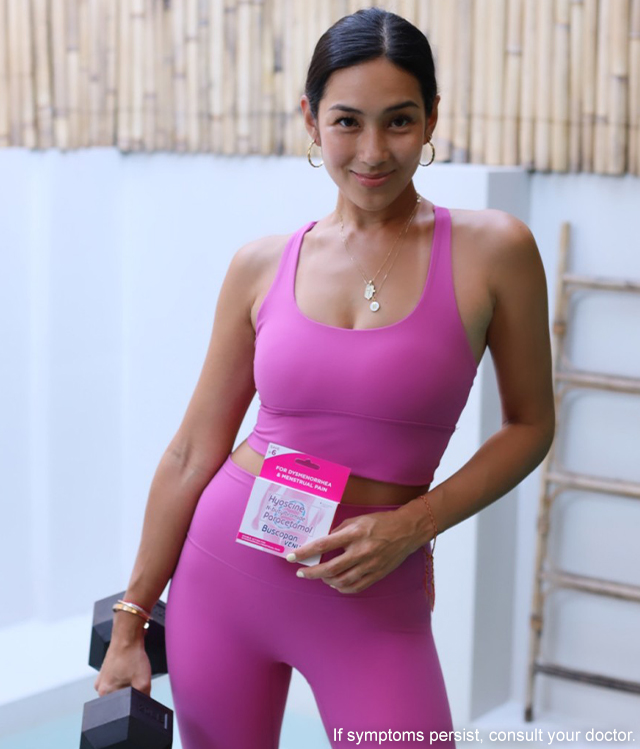 Make knowledge your greatest weapon and ally.
The best way to fight gender biases is through knowledge, and talking about "taboo topics" is one way to achieve this. Model and mom Mikaela Martinez demonstrates this by teaching her daughter Noelle about her period early on instead of treating it like a taboo subject.

"I remember when I first got my period, I wasn't sure what it was because it's not what I expected. So when Noelle was 11, I chose to break the bias and tell her what to expect. I explained that it's nothing to worry about and that it's part of her journey of becoming a woman," she shares.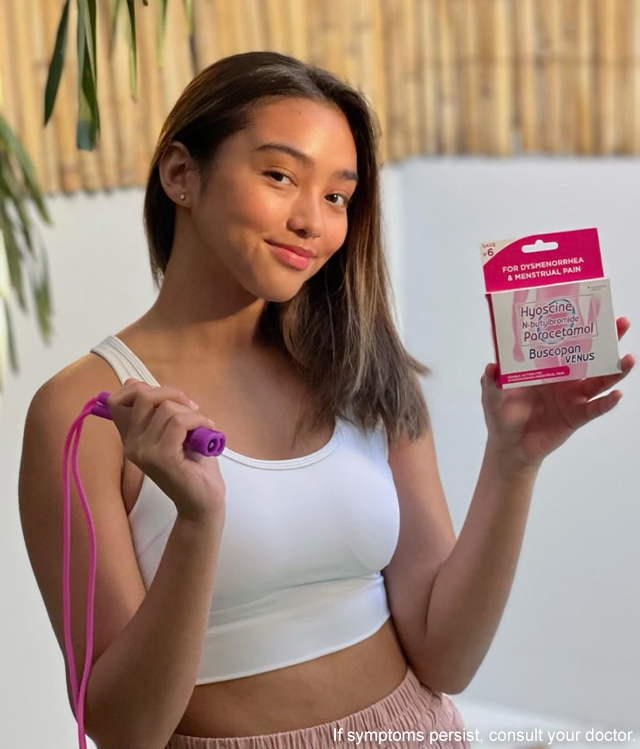 Build a solid support system.
Surround yourself with people who support you and celebrate your achievements. This way, you can aim high, knowing that you have a tribe looking after you and have your back. For Noelle, her mom will always be one of her biggest allies.

"I encourage young girls like me to speak up for what they believe in and to not give in to stereotypes," Noelle says. "Our moms are there to help us out anytime we need clarity."

These ladies prove that there is more to women than society was made to believe. And though we have struggles unique to us, like having "red days", we are completely capable of achieving our goals. 

If you do find yourself slowing down due to dysmenorrhea from your red days, here's our advice: Huwag kang magtiis. You can find a partner in Hyoscine N-butylbromide + Paracetamol (Buscopan Venus), just like these Fighting Filipinas have.

Hyoscine N-butylbromide + Paracetamol (Buscopan Venus) has a dual-action formula that aids in targeting the source of lower belly pain due to dysmenorrhea by relaxing cramped muscles and delivering fast pain relief.
To learn more about Hyoscine N-butylbromide + Paracetamol (Buscopan Venus), visit the brand's official website and follow the brand on Facebook.
IF SYMPTOMS PERSIST, CONSULT YOUR DOCTOR.
MAT-PH-2200515 / Ver 1.0 / DA 03 -2022 / DM 03 -2022
Opella Healthcare Philippines Inc.
21st, 22nd, and 23rd Floors, One World Place, 32nd Street,
Bonifacio Global City, Taguig City
ASC REFERENCE CODE: S118P041122BS
This article was created by Summit Storylabs in partnership with BUSCOPAN.