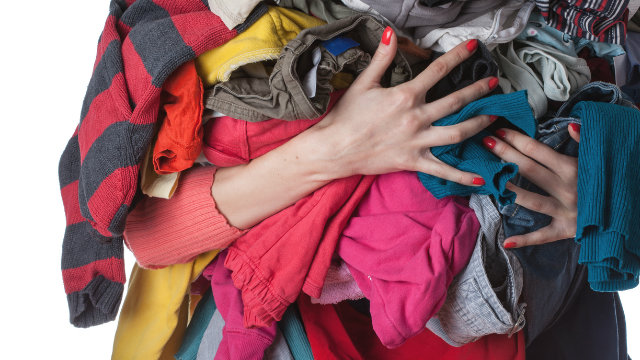 Admit it, we all get a little bit busy (and lazy) to do our laundry ourselves or even drop it off at the laundry shop. Who wants to carry dirty clothes anyway? Luckily, SWOSH! is here to save our lazy asses.
SWOSH! is the first Filipino-owned and Filipino-made app that provides convenient and on-demand laundry service throughout Metro Manila. It's the perfect app to make sure you get your laundry done without tiring yourself and wasting too much time!
ADVERTISEMENT - CONTINUE READING BELOW
All it takes is five easy steps.
1. Download the SWOSH! app
In case you're wondering, yes, it is available for iOS and Android users so you don't have to worry about that.
2. Choose the service you need
SWOSH! offers: a) regular washing (wash, dry, and fold); b) special treatment (wash, dry, and press); c) dry cleaning; and d) sneakers (ultrasonic) cleaning.
3. Pick the shop that best caters to your needs (and budget)
Laundry shops will not always have the same price for the service you need. Thankfully, SWOSH! has a ton of trusted partners that you can choose from. Depending on the budget (and quality) that suits you, just choose a shop that's available in your location.
ADVERTISEMENT - CONTINUE READING BELOW
4. Wait for SWOSH! to pick up your laundry
You can just schedule a date for pick-up and SWOSH! will collect and send your clothes to the shop you assigned!
5. SWOSH! delivers your (clean) clothes
SWOSH! delivers your clean clothes ready to use!
The price of your laundry depends on: a) the type of service you pick (i.e. dry cleaning, regular washing, shoe cleaning,etc.); and b) the laundry shop you choose (laundry shops may have varying prices which are listed in the app).
Generally, the amount that you will spend on SWOSH! versus actually going to the laundry shop yourself is pretty much the same. The main difference is that with SWOSH!, the whole laundry experience is much more convenient. You save more time, effort, and energy allowing you to focus on the things you love doing more.
This story originally appeared on Fhm.com.ph.
* Minor edits have been made by the Femalenetwork.com editors.
ADVERTISEMENT - CONTINUE READING BELOW
Load More Stories