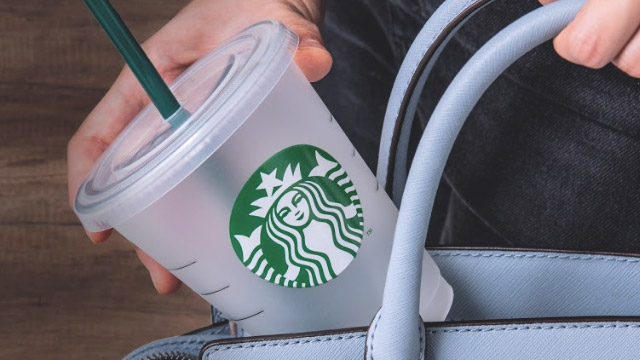 In case you didn't know, the Philippines is the third largest contributor of ocean plastic waste in the whole world, which is alarming considering that we're a country composed of islands, and many Filipinos live off the sea.
While one can't really immediately remove all the trash that has accumulated in our waters through the years, you can help by lessening your plastic usage—and that means, opting for reusable tumblers and cups when ordering your favorite beverages.
ADVERTISEMENT - CONTINUE READING BELOW
Starbucks just came out with their newest reusable cups, and before you groan and think it's another expensive investment, the good news is that they're only priced at P100 each!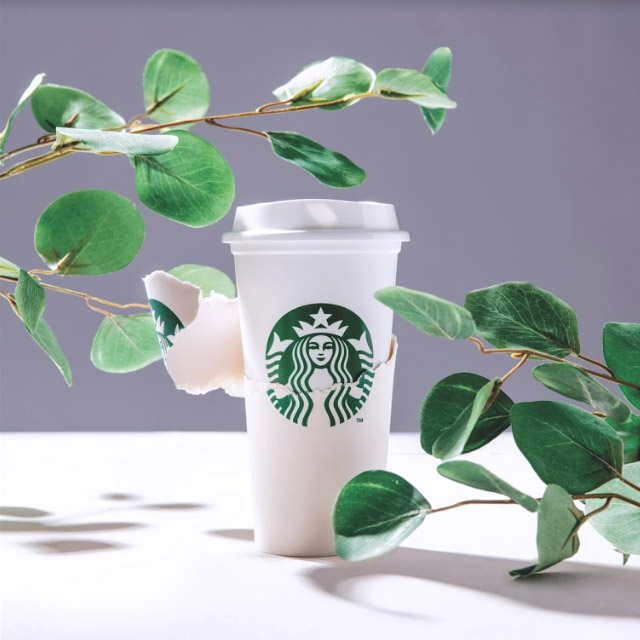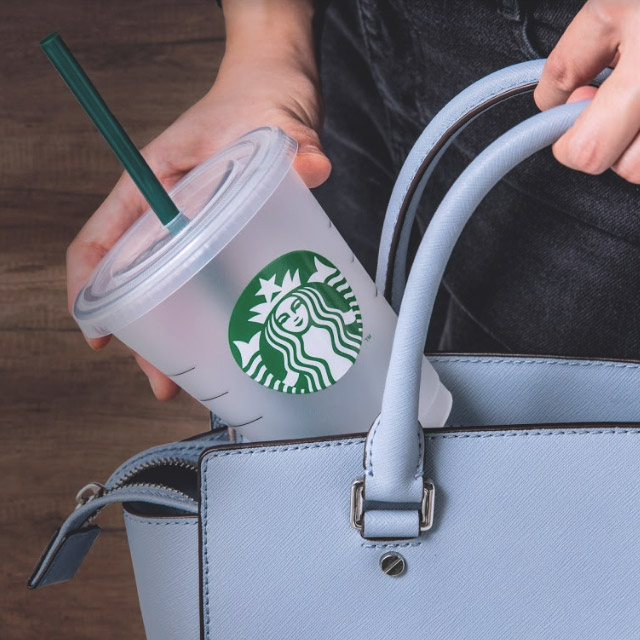 These cups are made out of polyporpylene, which is a kind of plastic that's easily recyclable. Not that you'd want to throw them away anyway, because they're pretty sturdy and can be used for a long time. And if you haven't gotten your reusable straw yet, you may want to purchase theirs at P30.
ADVERTISEMENT - CONTINUE READING BELOW
Bring your reusable cups or even your old Starbucks tumblers (at least 16oz.) to any of their branches any time from April 22 to 26, and get a free upsize to your favorite drink. You'll aso get to donate your P5 cup discount to either the Haribon Foundation or the World Wildlife Fund Philippines—two organizations working hard to protect the environment.
Looking for more reusable, earth-friendly items for your baon? Try these:
Colapsible Food Containers
Small containers at P150, medium containers at P165, large containers at P185, extra large containers at P200, 4-piece set (all sizes) at P670; available at Ecoheroes
They aren't bulky, plus they're pretty easy to clean!
ADVERTISEMENT - CONTINUE READING BELOW
Reusable Silicone Food Bag
P230/piece; available at The Green Switch
Perfect for your fruits and sandwiches.
Wooden Spoons and Forks
Wooden spoons at P300/100 pcs. (was P405); wooden forks at P300/100 pcs. (was P405); available at Eco-hippo
FN TIP: If you're hosting a party, opt for disposable wooden spoons and forks that are biodegradable.
ADVERTISEMENT - CONTINUE READING BELOW
Load More Stories