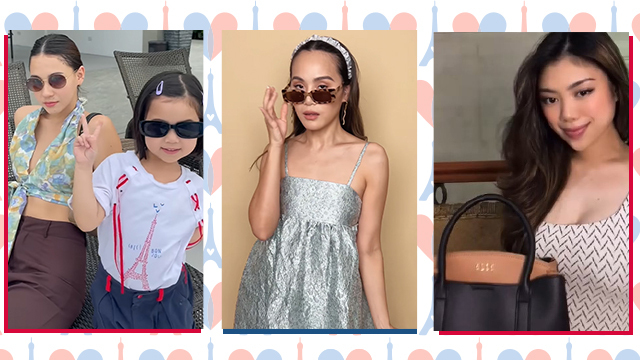 Over 75 years, ELLE has now evolved into a lifestyle and fashion brand that embodies Parisian style and attitude. Their wide range of clothing and home essentials seeks to complement the interests and personalities of all kinds of people, empowering them and giving them a go-to they can always rely on. Like any loving relationship, ELLE brings out the best in you and lets you shine in any way you like.
When we talk about love, it's often a selfless act. And in many ways it is—it takes a tremendous amount of thoughtfulness and generosity to show the people in your life that you really care, after all. But we'd also argue that there's no way to give love to others if you don't show love to yourself first. So let's spread love forwards—the best way to do so is to start with yourself and create your own definition of love along the way with ELLE Amour.
"How do you empower yourself" you may ask. There are many ways to do so. You can start with paying extra attention to those everyday habits that can fulfill you in small ways, be it a healthy sleep schedule, a productive morning routine, or a nightly meditation. If your self-love mantra is all about taking care of yourself from inside out. ELLE's chic and luxurious comforter and bed sheets would be right up your alley. Trust us, investing in the right linens is a gift to yourself you'll always be thankful for. Janny can attest: She understands the value of always taking time to rest even as you live your best life. Plus, the more rested and balanced you feel, the more energy and motivation you have to show love to those around you.
Some say self love is best practiced outwardly. Though the phrase itself sounds like something done by one person in isolation, the truth is that when you love yourself, that feeling manifests in everything you do and to everyone you meet. Moms, we bet you can relate: When you're feeling your best and loving yourself the most, that's when you're also the best parent to your kids. Plus, when spreading little love to the other, you'll feel equally as loved inside as you made them feel.
If you're looking for more ways to spread that love to your bundles of joy, why not get them some cute new clothes? They sure are getting bigger quickly, aren't they? Luckily, ELLE's got a great lineup of shirts, bottoms, dresses, and sneakers for the little ones in your life. Their adorable Eiffel Shirt, navy blue Darted Shorts, and Ellora and Emila sneakers are just some of our faves.
Your kids will not only appreciate the thought your put into their outfits, but also feel great about themselves. And what could be better than teaching your little ones to love themselves as much as you do?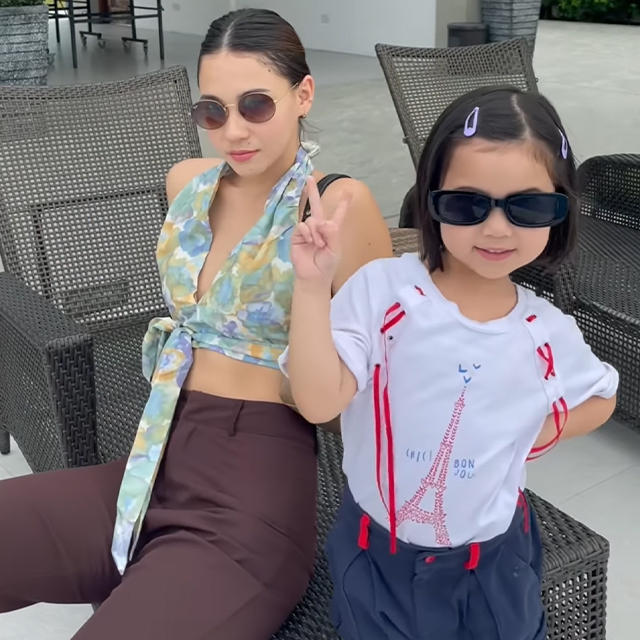 No wonder Christiana calls her little girl her "mini-me" as they both rock elegant ELLE pieces—the mom-and-daughter duo are equally stylish and equally filled with love.
Last but not least, for many, self love is all about treating yourself—because why not? You deserve it! And how on earth can you spread love forwards if you don't make sure you're feeling good first? So don't forget to show yourself some love today. Our suggestion? Take a pick from one of ELLE's chic handbags.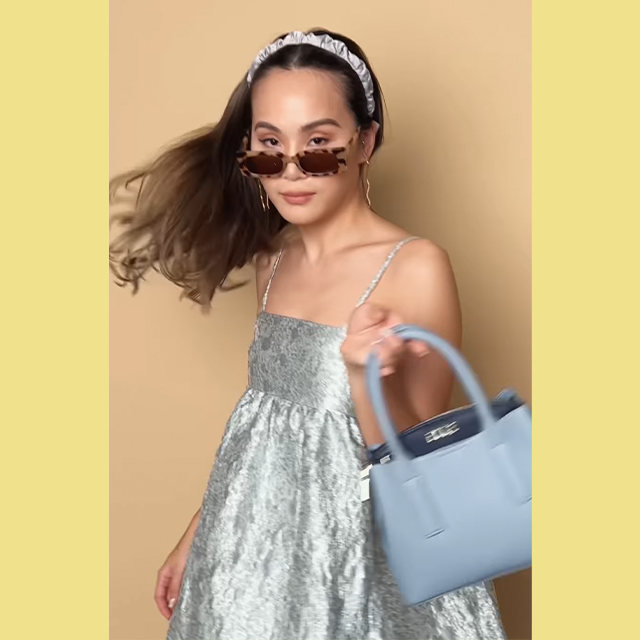 Jaz knows what we mean—she totally caught the love bug thanks to the ELLE Amour Collection and we can't blame her. You can go for the smart-but-stylish Tote Bag, the versatile Cross Body Bag, the head-turner known as the Bowler's Bag, or the no-frills Tote Bag—no matter what, you'll look effortlessly put-together.
These sophisticated carriers are the kinds of accessories that can instill a quiet confidence in you—the sort of bags that will help make you look effortlessly chic wherever you go. And when other people see you feeling great, they'll feel great, too—spreading love outwards can be as simple as that.
Ready to spread the love? You can shop ELLE Amour Collection and other ELLE Boutique online through Shop SM and Lazada (Bag, Kids).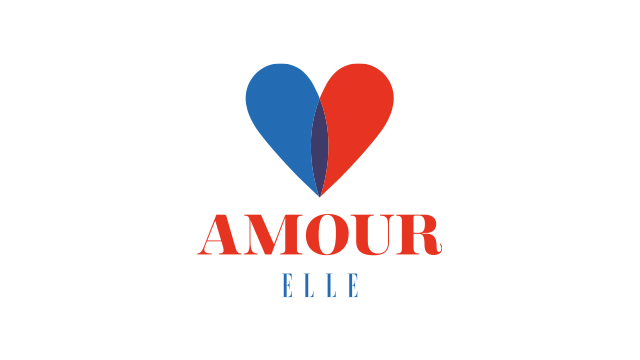 This article was created by Summit Storylabs in partnership with ELLE.