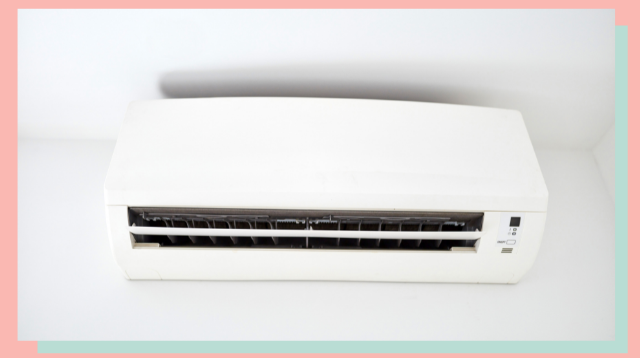 Air conditioners have become a necessity with temperatures rising in the summer months. And if you're planning to replace yours, you might want to shop for an inverter aircon! 
ADVERTISEMENT - CONTINUE READING BELOW
Inverter aircon vs non-inverter aircon
From air conditioners to refrigerators to washing machines, moms recommend inverter types because it is "super tipid sa kuryente."
An inverter aircon can regulate the speed of its compressor motor. Once the room is cool, it can lower the speed of its motor to save energy used to cool the air.
Non-inverter air conditioners, on the other hand, have motors that run at full speed and then stop or turn off once the room temperature drops to the desired level. If the temperature rises, it will run its motor again and the on-off process uses more energy.
What is a split type inverter aircon?
On SmartParenting.com.ph's parenting community, Smart Parenting Village, a mom asked for recommendations on trusted brands when it comes to a split-type inverter aircon.
A split-type is mounted on a wall and is typically used for bigger rooms because of its high cooling capacity. It also comes with a condenser and compressor — the compressor is placed in the outdoor unit while an evaporator is placed in the indoor unit that cools the room.
A caveat: split type air conditioners are usually installed by professionals, which can incur additional charges. If you're on a budget, consider buying a window-type instead. (Read here for tips on buying the right unit for your home.)
Mom-recommended split type inverter aircon
If you have the budget to spare, here are six brands tried-and-tested by moms. 
1. Daikin
ADVERTISEMENT - CONTINUE READING BELOW
TRY: 1.5HP D-Smart Queen Wall Mounted Inverter FTKC35TVM/RKC35TVM, P32,417, DAIKIN, available online
Daikin is the top brand recommended by our moms. "Mura ng bill namin kahit halos 24 hours ang gamit," swears one mother.
This particular unit claims to have a low global warming impact and no ozone layer depletion. It's also safe and easy to recycle. It comes with an all-voltage guard and automatically controls both humidity and temperature.
2. Carrier
ADVERTISEMENT - CONTINUE READING BELOW
TRY: FP-53GCVBE013-303P Aircon Wall type Alpha Inverter 1.5hp, P25,656, CARRIER, available online
Another trusted brand according to moms. One member shares, "From electricity bill na 7,000 to 2,000 (after buying a Carrier). Not bad na, bukas siya from 11 a.m. to 7 a.m. the next day."
This unit comes with fireproof electrical box and thunder surge protection. It has a self-cleaning function that reduces humidity to avoid mold from forming inside the unit, plus helps on maintenance cost.
3. Panasonic
ADVERTISEMENT - CONTINUE READING BELOW
TRY: CS/CU PU12VKQ, P37,997, PANASONIC, available online
To give you an idea how efficient inverter aircons are, one mom shares her experience with her Panasonic unit. "1.5 HP 'yung aircon namin and more than 12 hours bukas every day, pero 'di tumataas sa Php2,200 'yung kuryente namin."
The brand claims "quick cooling and constant comfort," and has a removable, washable panel to extend product life before professional cleaning is needed. It also has an odor-removing function and a quiet mode.
4. Mitsubishi
ADVERTISEMENT - CONTINUE READING BELOW
TRY: Inverter Eco Smart Deluxe 1.5HP with Installation, MITSUBISHI, P45,800, available online
This unit uses a solar, anti-microbial filter that keeps air fresh by deodorizing odor causing molecules and keeps mold and germs away. Use economy mode to save more on energy while maintaining cool temperature.
In case your unit malfunctions, the self-diagnostic function will be able to identify and fix any problems. You can even utilize the timer, so that the unit switches on at the desired time.
5. Gree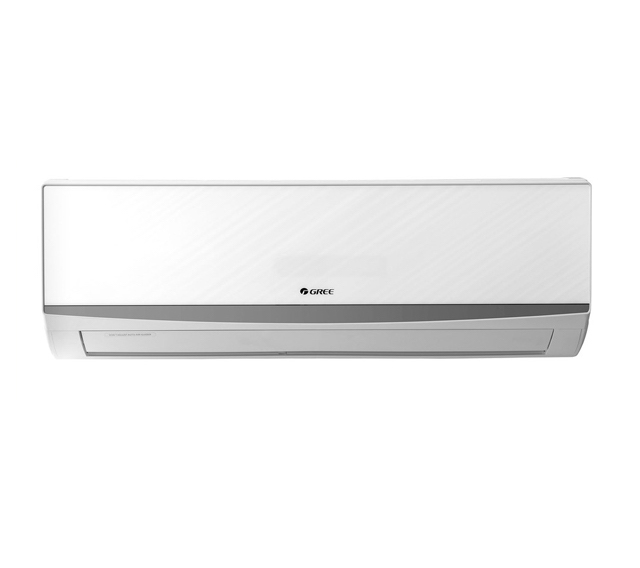 ADVERTISEMENT - CONTINUE READING BELOW
TRY: 1.5HP Inverter U-W12-3DR Split Type Airconditioner Lomo Series, P30,498, GREE, available online
Gree is another brand that's recommended by moms, because it comes with a lower price point than other brands. "May kasama siyang hepa filter which filters viruses. Mostly ginagamit sa operating room itong filter na ito so safe for your little ones," a Village member says. (Read about HEPA filters here.)
6. Kolin
ADVERTISEMENT - CONTINUE READING BELOW
TRY: KSM-SW15-5G1M 1.5HP Wall Mounted Split Type Air Conditioner, KOLIN, P27,405, available online
"Proven efficient and matibay," shares one of our Village moms. It comes with an active carbon filter and ionizer that enhances air quality and cleanses impurities.
The turbo mode increases the level of the fan speed and sets the temperature at its lowest for half an hour for a quick cooling process. The sleep mode also prevents the room from "overcooling" so you can achieve uninterrupted sleep.
Maybe a portable air conditioner is the best fit for your needs! Click here for a guide.
Load More Stories