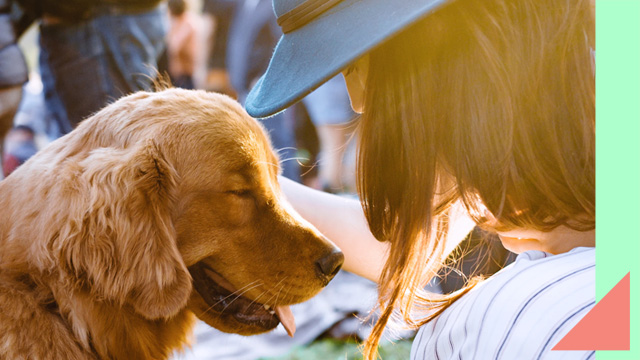 From heart attacks to burglaries, we've all seen those amazing videos of dogs rescuing their owners from dire situations. But, a new study says your dog will always rescue you from harm and there's science to back it up.
ADVERTISEMENT - CONTINUE READING BELOW
According to psychologist Joshua Van Bourg's study, not only will your dog try to save you, they'll also most likely pick you over a snack. Sixty pet dogs were tested with different scenarios. One had dog owners trapped inside a large box crying out for help as realistically as they could. And another had food and nothing else in the box.
CONTINUE READING BELOW
Recommended Videos
Nineteen out of the 60 dogs got the snack from the other side, while 20 out of the 60 helped their owners. "About one-third of the dogs rescued their distressed owner, which doesn't sound too impressive on its own, but really is impressive when you take a closer look," says Van Bourg.
Top Story: Study Reveals Women Sleep Better Beside a Dog Than a Human Partner
Looking closer, Van Bourg suggests that more dogs wanted to save their owners but had no idea how in the face of a door. Another reason the researchers believe this is because the dogs were much more stressed during the distress test.
ADVERTISEMENT - CONTINUE READING BELOW
"The key here is that without controlling for each dog's understanding of how to open the box, the proportion of dogs who rescued their owners greatly underestimates the proportion of dogs who wanted to rescue their owners," she adds.
So, yeah, there you have it: Dogs are natural do-gooders.
This story originally appeared on Esquiremag.ph.
Comments
Load More Stories