OG channel senior producer Mart Francisco found just the place that will let you soak in nature as you enjoy modern comforts!
The Black Cabin is a stunning 3-storey modern house located in Nasugbu, Batangas. The property boasts a 160 sqm lot size and 100 sqm floor size, making it a great getaway for families or groups of friends. The cabin features an industrial chic design, with a combination of wood and steel, natural materials and leather accents.
ADVERTISEMENT - CONTINUE READING BELOW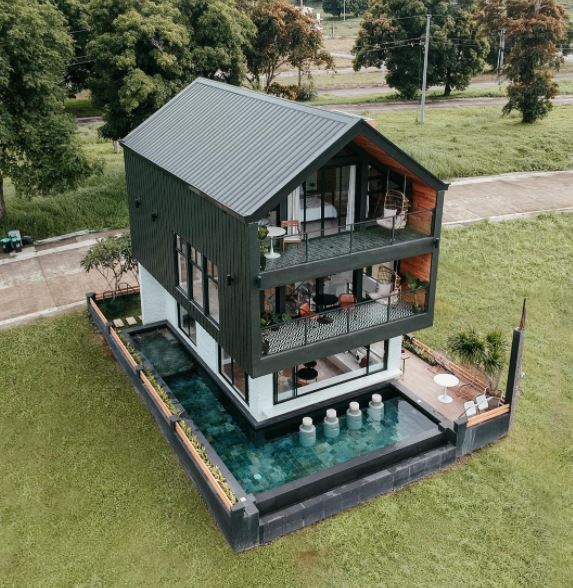 One of the key features of The Black Cabin is the L-shaped infinity pool that wraps around the property. This allows guests to take a dip in the pool while enjoying the stunning views of the surrounding mountains. The pool is easily accessible from the dining room, making it convenient to grab a snack or a drink after a swim. 
As you enter the cabin, you are greeted by a minimalist kitchen and wooden dining set. The open floor plan allows for easy flow of guests from the kitchen to the dining room, and then to the living area. The living area is spacious, with high ceilings and a bar. Large windows open to the pool, making it perfect for gatherings and socializing. 
ADVERTISEMENT - CONTINUE READING BELOW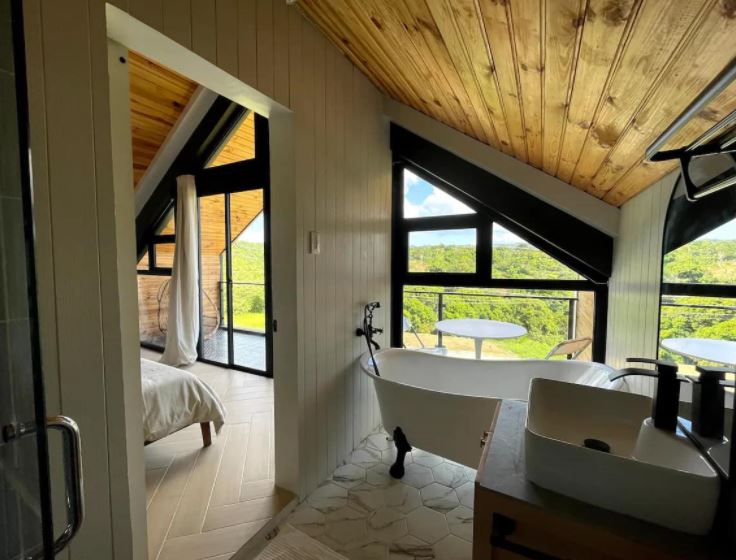 The Black Cabin has a total of 3 bedrooms, with the master bedroom located on the third floor. The master bedroom has its own bathroom with a bathtub, and a private balcony with a view of Mt. Batulao. The room is spacious and comfortable, making it the perfect place to relax and unwind.
ADVERTISEMENT - CONTINUE READING BELOW
The Black Cabin can accommodate 8 to 10 people and can definitely host big groups. If you're interested in staying at The Black Cabin, you can find them on Airbnb or on Facebook.
To get a better feel and see The Black Cabin in its entirety, watch the full video here : 
OG (Only Good) Channel is Summit Media's first-ever video brand with its own channel on Youtube. OG features content that gives ONLY GOOD vibes with entertaining and informational video series about Amazing Staycation Destinations, Unique Homes, OPM Music, Buhay Abroad, Popular Memes and Trends, and Real Stories about Real People. If you need a dose of good vibes today, visit and subscribe to OG Channel. 
Load More Stories