There's a lot of fear and pressure that comes with turning 30, but as with most women who enter this decade with an open mind (and heart—aww), you'll quickly come to realize that this could be the best years of your life. To begin with...
You're now more sure of who you are.
ADVERTISEMENT - CONTINUE READING BELOW
You have more money to spend on the things you want.
(For as long as you set aside money for your savings and investments, of course.)
And you don't need to seek anyone's approval for the things you want to do.
You also start realizing that you can be smarter with how you budget your salary, and that cheap doesn't always mean practical. Now, the best things in life are free, but as Coco Channel famously says, "The second best things are very, very expensive." If you're looking for life upgrades and purchases to make now that you're more confident in your decision-making skills, here are a few you can start with:
A multi-tasking phone
Because if you plan on having any semblance of work-life balance, you're gonna need it.
TRY: Samsung Galaxy Note 9, available for pre-order until August 19 at Samsung.com.ph.
Perfect if: you travel a lot or work from your phone often
An investment-insurance plan
Because some things are worth the wait.
TRY: AXA Asset Master, for a minimum one-time investment if P100,000, you enjoy 125 percent guaranteed life insurance coverage
Perfect if: you're looking to diversify your investments
A membership card that suits your lifestyle
Because no matter how much you're on tipid mode, everyone needs an outlet for stress, be it having dinner with friends, shopping, getting massages or going on movie nights. If you already have a go-to, find a way to lessen your expenses by subscribing to a membership discount card.
ADVERTISEMENT - CONTINUE READING BELOW
TRY: Megaworld Club Access Card, P6,999 valid for one year
Aside from almost five nights worth of free stays in their hotels, this membership card also comes with vouchers and certificates that offer discounts on accommodations and restaurants.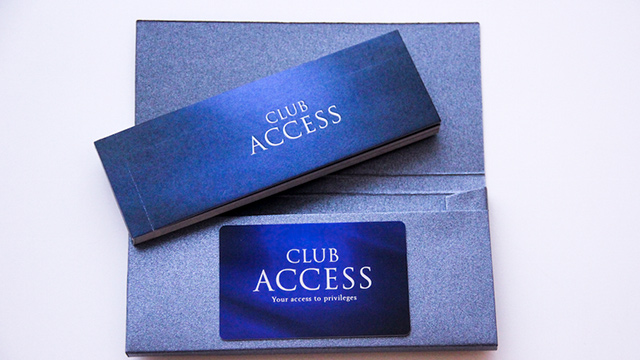 Perfect if: you love staycations, frequently entertain clients outside the office
A camera you can bring when you travel
Because you're going to want to remember every single detail of your trips.
ADVERTISEMENT - CONTINUE READING BELOW
TRY: Fujifilm XT100 with XC15-45mm kit, P39,990
Perfect if: you're looking for something high-quality yet extremely portable
Gadgets, appliances and memberships that help you stay healthy.
Because one way to pressure yourself to live healthier is to spend money on yourself. Think of it, if you spend thousands of your hard-earned money on something, no matter how tamad you are, you'll likely end up using it out of sheer guilt. (I know this from experience—the only reason I got into exercising some years ago was because I bought an expensive pair of shoes I didn't really afford at the time.) 
ADVERTISEMENT - CONTINUE READING BELOW
TRY: Breville Kinetix Pro, P22,008 (or 1,834/month at zero percent interest up to 12 months installment)
Perfect if: you're always on the go; not a good cook
TRY: Fitbit Ionic, P15,690
ADVERTISEMENT - CONTINUE READING BELOW
Perfect if: you like geeking out on data, would love to track your habits
TRY: Saddle Row
Saddle Row offers both cycling and rowing classes, making sure you get a full-body workout and that you also get a bit of strength training done (it can't all be cardio in your 30s, ladies!). 
ADVERTISEMENT - CONTINUE READING BELOW
Perfect if: you prefer group exercises, get bored with just one type of workout
FN TIP: If you've been tired and frustrated lately and exercising isn't enough of a stress reliever anymore, try their sensory depravation tank for a dose of floatation therapy. (P2,000 for your first 90-minute float when you mention promo code FLOATMNL until August 31)
ADVERTISEMENT - CONTINUE READING BELOW
Load More Stories