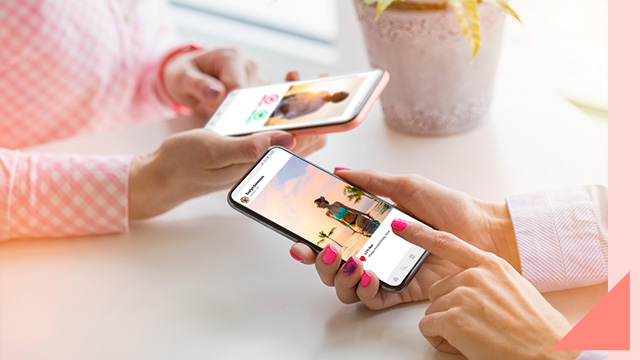 It's a dark week for Instagram stalkers, and it's not just because the app finally introduced dark mode. According to reports, Instagram is completely phasing out its Following tab this week.
ADVERTISEMENT - CONTINUE READING BELOW
FYI, it's the tab that allows you to see the daily activities of your following list—from the comments they leave, the photos they like, to the people they start following. If you're not sure how that's significant to your IG experience, then, you and a million others are part of the reason why the feature's being removed.
In an interview with Buzzfeed News, Instagram's head of product, Vishal Shah revealed that the decision was mostly done out of a need to declutter the app. This means removing its least utilized feature, especially since most IG users aren't even aware of its existence.
"People didn't always know that their activity is surfacing. So you have a case where it's not serving the use case you built it for, but it's also causing people to be surprised when their activity is showing up," Vishal tells Buzzfeed News. With this in mind, starting this week, tapping the heart button on your home page will now only lead to your own Activity list.
Integrated in 2011, the Following tab was added as a means for users to discover more of Instagram through seeing other profiles that their friends are interacting with. However, with the introduction of the Explore button, the tab can now be considered defunct, at least for users who have never felt the need to sleuth.
ADVERTISEMENT - CONTINUE READING BELOW
Self-proclaimed stalkers, on the other hand, had a lot more to say on the matter. "Instagram removed following activity tab. Can't stalk my crush anymore," one distressed user wrote on Twitter.
Check out the funniest reactions we found, below.
ADVERTISEMENT - CONTINUE READING BELOW
ADVERTISEMENT - CONTINUE READING BELOW
How about you, what do you think of this new update?
Load More Stories