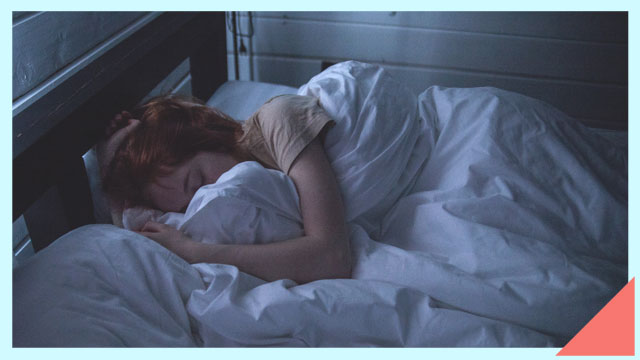 After a long day and a grueling work week, we all look forward to spending hours in the bedroom, catching up on sleep. According to the National Sleep Foundation, "our bodies all require long periods of sleep in order to restore and rejuvenate, to grow muscle, repair tissue, and synthesize hormones."
ADVERTISEMENT - CONTINUE READING BELOW
The bedroom plays a big role in making sure you get the rest you need. Would you be able to sleep in a room filled with all kinds of clutter? When was the last time you changed your sheets? A sleep-friendly bedroom can help you enjoy a restful slumber so you can wake up feeling refreshed and ready to take on the day.
Achieve a sleep-friendly bedroom with these reminders:
Get rid of items that don't belong in the bedroom.
Extra pieces of furniture, old magazines, piles of clothes, and other knickknacks can make your bedroom look cramped and uninviting. Before revamping your sleeping space into a slumber-ready cocoon, make sure you declutter it thoroughly—thrown out items you haven't used in years, broken gadgets, and shoes that must be kept outside.
Keep your clothes in the cabinet, bring out excess pieces of furniture, and return your other belongings to its rightful place. Remember that your bedroom must be conducive to rest and relaxation.
ADVERTISEMENT - CONTINUE READING BELOW
Recommended Videos
Dirty sheets and area rugs are a big no-no.
Are you prone to allergies? Avoid waking up with rashes and a runny nose by regularly changing your sheets and pillow covers. As much as possible, avoid sitting or lying on your bed without taking a shower. Trust us, it will be extra rewarding to sleep on a bed with crisp sheets!
Got a carpet or an area rug in your bedroom? An article on Real Living explains that dirt and grime can cling to these soft furnishings. Don't forget to vacuum your rugs at least once a week and wash it every few months.
You can enjoy your midnight snack
—

but bring out the dishes.

Dirty plates and mugs don't have a place in the bedroom. If you can't help but grab a bite in the middle of the night, make sure you bring out your used plates and utensils immediately or first thing in the morning. According to The Spruce, "dirty dishes are not only eyesores, but they also make your bedroom smell, add mold spores to the air and can attract insects." 

ADVERTISEMENT - CONTINUE READING BELOW
Make your bedroom as comfy and peaceful as possible. 
Ready for a long overdue bedroom redo? The National Sleep Foundation explains that, "your room should make you relaxed and peaceful, so choose wall colors and decorations that you love." It's an extra plus if you have an AC unit in your room as the Sleep Foundation says that "a cool room, typically between 60 and 67 degrees, makes for the best sleep." 
Overflowing trash cans don't belong in your bedroom.
Throw out the trash can as soon as it gets filled to avoid cockroaches and other uninvited visitors from taking over your personal space. As much as possible, avoid throwing food items in your bedroom trash can to keep ants from trooping to your room as well. 
Soothing scents can make your bedroom more inviting. 
Imagine coming home to a bedroom that smells like a field of flowers—wouldn't that be a treat? The National Sleep Foundation suggests using scents you like. Lavender is known to "decrease your heart rate and blood pressure. Aside from lavender, you can also look into scents like citrus, peppermint, and pine. As an alternative to essential oils, you can use scented candles, room sprays, and reed diffusers.
ADVERTISEMENT - CONTINUE READING BELOW
Load More Stories