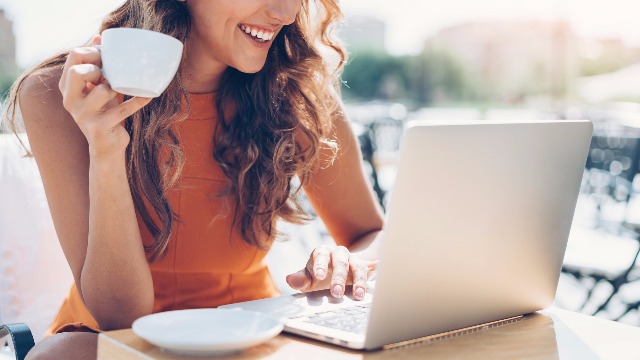 In the digital age, it's almost hard to believe that a thirtysomething woman inexperienced with online shopping still exists. While I do love splurging as much as the next girl, I have always felt unsure about trusting the Internet when it comes to sourcing my products. 
I consider myself a meticulous shopper. I love reading reviews before deciding on a purchase. Naturally, I have gone through pages dedicated to scams and online shopping horror stories. Despite the convenience of shopping online, there's always a voice in my head warning me of all the possible things that could go wrong. 
Will the goods be authentic? What if the seller doesn't really send me my package? Worse, what if my card information gets stolen? These are just some of the concerns that have always stopped me from clicking the "Add to Cart" button. 
While these fears have always kept me away from trouble, they also started to limit my options. I can't count the times I let a good deal pass just because I was too afraid to buy online. It also doesn't help that some of the brands I love are not available locally.
It was one of my friends who finally knocked some sense into me. During one of our mini reunions, she arrived toting a bag I've been eyeing for ages. When she told me she bought it online, the paranoid shopper in me kicked into gear.
I sounded like a broken record asking the same questions again and again, so in her frustration, she finally set things straight: "How are you even going to know if you won't try?"
That shut me up. We then got into a long discussion about doing research for reputable shipping companies, but not to overdo it that I become obsessed—which is exactly what I've become. She also recommended her favorite shipping service to me.
Still, it took a week before I even got the confidence to finally give online shopping a try. Admittedly, I still wasn't convinced, so I tried purchasing something affordable, just in case I get scammed. My friend recommended Shipping Cart, which works by shipping in goods from online stores in the U.S.. The service is simple—it provides you a free U.S. address and then sends your purchases to your local one after processing.
What's impressive is that your order will be delivered to you in as fast as 10 days. I only bought a few items, but since they are beauty products, I decided to choose the air cargo option over sea cargo to make the most out of their shelf life. I didn't have to pay crazy shipping fees, too, which is a huge plus for me.

I also appreciate that the service has its own online magazine, which allows customers to see which U.S. finds are available at the moment. I constantly check out Ship Your Finds magazine to know what's on sale and where to find them.
I was thrilled when I finally got my package. During the shipping process, I was constantly updated about the movement of my purchases—Shipping Cart even sent photos of the items once they were shipped to your U.S. address—so my usual paranoia was calmed. I also loved that the items came in a proper box. Everything was neatly arranged so you know the package was handled with care.
I consider myself a changed woman now. Though I still love buying from malls, I love the freedom that online shopping gives. Of course, it is still up to you as the buyer to choose reputable services to ensure the quality of your purchases. I'm currently waiting for my third package now, so I'd like to call this progress.
This article was created by Summit Storylabs in partnership with Shipping Cart.