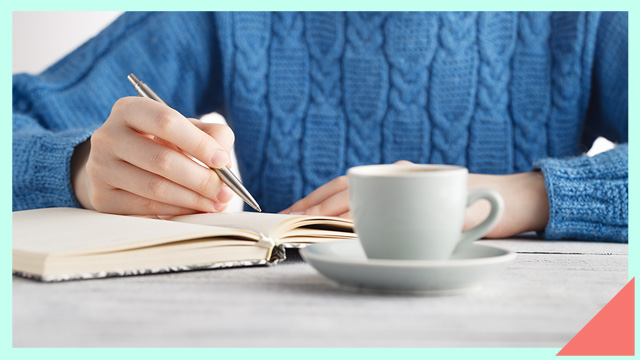 Remember that time last year when we were all looking forward to 2021? Well, it's officially the start of a new year and while I'm sure some have already prepared their resolutions, there are still some who feel like this year is no different than the last. And that's totally understandable.
ADVERTISEMENT - CONTINUE READING BELOW
In an article published by Psychology Today, "While it may seem harmless to remain burrowed into a mundane and unfulfilling rut, it is important to pay attention when we may be moving towards a downward spiral that can eventually result in an episode of depression. We need to be intentional to keep from slipping into patterns of negative thoughts, feelings, and self-destructive actions." So if you're looking for small ways to have a better year ahead, keep reading. 
Get enough sleep.

Chances are when you're well rested, you'll wake up feeling more relaxed and energized, ready to face the day. If you need help falling asleep faster, check out these tips. 

Make sure to indulge once in a while.  

Like treating yourself to your favorite eats. If you're having a crappy day, reach for your go-to snack and enjoy! Count the good memories, not the calories. ;)  

Try a workout.

When you exercise, your body releases endorphins aka the "happy hormones" so get moving! Check out these fitness videos on YouTube if you need some ideas. Have a sweat sesh and don't be shy to upload that post-workout selfie.  

Meditate.

You can sit in silence, or use an app as a guide. The important thing is to take some time each day to just relax and clear your mind. 

Listen (and maybe even dance) to your favorite music.

Create a playlist with all your fave songs. Whether you're in the shower, in your car, or in your bedroom, feel free to sing and dance your heart out.  

Watch your favorite movies and TV series.

In the mood for a movie marathon? Maybe there's a new K-drama out there that you shouldn't sleep on! Escape reality for a bit and squeal over your celebrity crushes. By the time you know it, madaling araw na. 

Learn a new hobby.

Paint a picture, read a book, or bake a cake. Step out of your comfort zone and grow your skills. Be open to learning something new. You'll be amazed at what you can actually do.

Declutter and organize!

Check your closet and do a wardrobe inventory. Get rid of clothes you no longer wear and consider donating them! Do some general cleaning and remind yourself to only make space for things that "spark joy."

Message your family and friends.

It's always a good feeling whenever you hear from your loved ones. Check in on your family and friends. Everyone deserves a support system-even you. 

Go offline.

Sometimes, negative thoughts fill our minds because of what we see online. Give yourself a break. Pause your notifications and step away from the screen. A few minutes can already make a big difference. 

Start a journal. 

Let your feelings out—whatever they may be, good or bad. Write a heartfelt letter to yourself or create a doodle. Know that your emotions and experiences are all valid.

Drink water.

Stay hydrated! Invest in a cute watter bottle or tumbler while you're at it. 

Treat yourself.

"Add to cart" mo na 'yan. According to UP Diliman Psychology professor Lizette Inocencio, "Shopping can be helpful because it can be a way for us to tolerate distress through distraction. This means that we use shopping as a way to divert our attention from the negative emotion (anxiety, sadness) while waiting it out to wane." Just make sure you're not spending beyond your means! 

If you have a pet, spend some time with your fur babies.

Fun fact: Dogs can actually read your feelings! And when dogs dream, they're probably dreaming about you. So adorable! 

Wear an outfit you feel comfortable and confident in.

Print on print? Go for it! In the mood to stay in and wear pambahay all day? Why not?

Give yourself a quick pep talk in front of the mirror.

Remind yourself that you're strong, beautiful, and capable of anything. And just like what Viola Davis mentioned in her movie The Help, "You is kind. You is smart. You is important."

Set boundaries.

It's okay to say "no" and it's definitely okay to rest. 

Filter your friends list on social media.

You don't owe anything to anyone, so make sure to focus on people who really matter. Here are the types of people you should consider unfriending. 

Appreciate the outdoors.

Go for a run or take a quick walk around your neighborhood. Get some fresh air. It's one way to declutter all the thoughts in your head.

Breathe.

This seems like a really simple activity but sometimes it's taken for granted. Practice some deep breathing exercises. It'll help you relax and relieve stress.

List down at least three things you're grateful for each day.

Let this be your reminder that despite everything, there's still some good things in the world. Keep your head up. ;) 
***
Cosmopolitan Philippines is officially on Viber! Be part of their growing community and subscribe to Cosmopolitan Philippines now!
This story originally appeared on Cosmo.ph.
Load More Stories