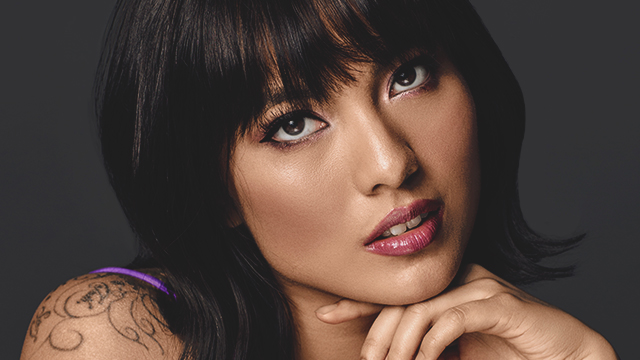 You've made it past the existential crises of your 20s, locked down a stable job, completed that post-grad degree, and gained a little bit more wisdom in the dating scene. When it seems you've done it all, it's easy to think there's nothing more exciting to achieve or try in your 30s. But the truth is, your 30s is still full of possibilities with opportunities for adventure.
For TV host and radio DJ Cara Eriguel, her 30s is a time of reinvention. Having gone through her own journey of self-doubt, she now sees her current age as a time to kick-start a brand new self. To inspire you, here's how she's making the most of this defining decade of her life:
Tell us more about what you do for a living.
I'm a host for O-Shopping, a TV shopping channel of ABS-CBN. I'm also a radio DJ for Monster RX 93.1—I have a show called Wild and Wicked, and it airs on weekdays from 7 p.m. to 10 p.m. and Sundays from 6 p.m. to 10 p.m. Apart from these, I host for Hyper, a sports channel on Signal and host events on the side.
Have you ever experienced a low point in your life? How did you get through it?
Of course. There's a lot of doubt in the beginning, especially when you're just starting to build your career. You don't know where to place yourself. Before I turned 30, I felt a lot of pressure to improve. So earlier this year, I made a mind map and wrote down what I wanted to accomplish. I've also been making weekly checklists to help organize my schedule—for instance, I'll set up a meeting this week, then the following week, I'll post on my blog.
It can be a little overwhelming to manage myself. But I'm doing my best to do everything I can.
What are the things you only started doing when you turned 30?
A lot, actually. Move in with my boyfriend, manage my finances, and honestly, wash the dishes! I also learned to be more mindful of my health. As soon as I turned 28, all the lechon I used to eat took effect in all the wrong areas. I then started working out more, as well as taking better care of my skin and sleeping earlier.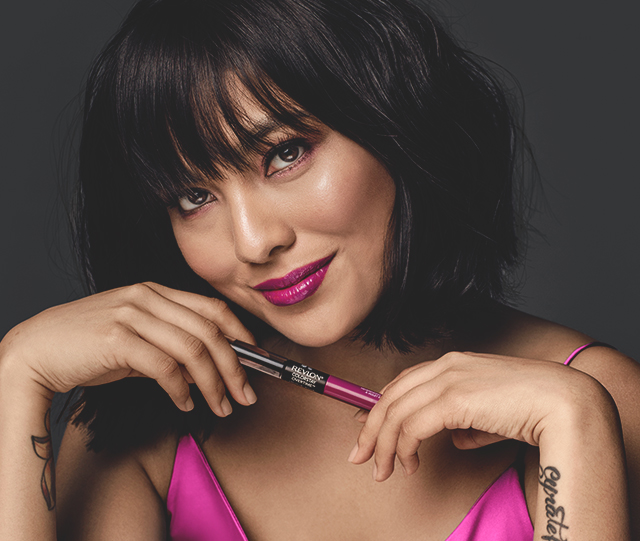 How have your priorities changed from when you were in your 20s?
Back then, my priorities were to make new friends, to go out and have fun, and be able to pay for my own college tuition. Now that I'm in my 30s, my priority is to find myself and figure out where I really want to go. I've been feeling so pressured because it feels like there's no more time. It feels like I have to make decisions about my future now, when I can't really be certain about that at the moment. But I think I'm on the right path to finding out and achieving what I want.
How has turning 30 affected the different aspects of your life?
Besides taking charge of my commitments and responsibilities, I've placed more emphasis on self-care. Your habits and lifestyle in your 20s eventually show, so I've made the necessary changes to be healthier.
What are your goals now?
Back then, I wanted to act and get into theater—there were so many things I wanted to do! I've learned to narrow down my goals and concentrate on finding success through hosting. I've also moved in with my significant other, so that's one goal I've crossed out!
Do you have any advice for women who are struggling to find themselves, set their goals, or work towards them?
I recently read a book called Act Like a Success, Think Like a Success. It's written by the Steve Harvey, and it really stuck with me. The book says that while we have our jobs and talents, we each have a gift. A gift is not necessarily something you make money from. It's something that you enjoy doing, something that you're passionate about, or something you remember being good at when you were younger. It's something you're willing to do even if you don't get paid for it.
Try to find your gift—what you enjoy, what makes you happy, and what makes other people happy. This gift sets you apart from everybody else. When you find it, focus everything you do towards reaching it. Better yet, become it.
Becoming your best self in your 30s may involve change, effort, and a whole lot of courage. How can you turn your life around and reinvent yourself into the person you're meant to be? For Cara, it can be something as challenging as finding the perfect work-life balance to something as simple as changing up your everyday makeup routine. No matter what, she still chases her dreams, does what she loves, and lives boldly.
To learn more on living boldly, follow Revlon on Facebook.
This article was created by Summit Storylabs in partnership with REVLON.