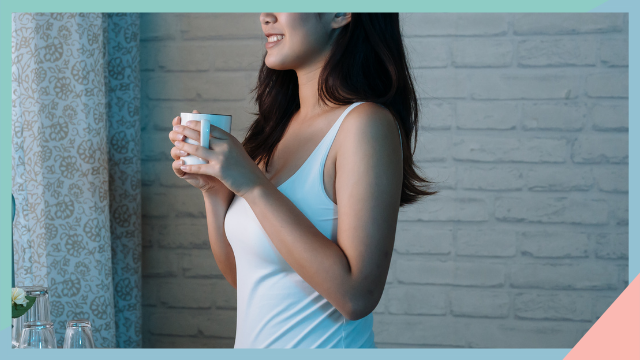 If there are morning habits that can help set you up for a great day, trust that there are nighttime rituals that can help improve your life as well. When turned into a routine, some of these can help ensure a good night's sleep and better mood upon waking up. 
Instead of falling asleep to your nightly Netflix binge, try the following things before going to bed:
1. Plan next day's to-do list
While many of us tend to make plans in the morning, it could be worth a try to write your to-do list at night. Sorting out the things you need to do the next day will help reduce your load the following day and will get you in the zone real quick come morning. This simple tip can also help you sleep better, especially if worrying tends to keep you awake.
ADVERTISEMENT - CONTINUE READING BELOW
2. Set yourself up for perfect mornings
This can mean preparing breakfast in advance so you'll just have to reheat it in the morning, or deciding your work outfit ahead of time. The less decisions you have to figure out upon waking up, the less cranky you'll be in the morning and the more productive you can be at whatever you set out to do.
3. Put down your phone
We've all heard of this advice before, but it's a tip worth repeating. Not only is this habit bad for your complexion, but the light from your device can interfere with your body's natural sleeping cycle. Instead of scrolling up your feed, try reading a book or meditating to get in a relaxed state before dozing off.
4. End the day with gratitude
It's easy to lie in bed and think about all of the things that went wrong during the day. But to break this nasty habit, you can choose to keep a gratitude journal instead. Before sleeping, list at least three positive things that happened during the day, and for which you're grateful. This can help improve your mood and boost your general outlook.
READ MORE: 
Why It's Okay to Be Uncertain in Your 30s
7 Signs You Need To Get Your Life Together
Personal Problems That Could Mean It's Time for a Major Life Change
8 Things You Can Do to Give Your Life Direction in Your 30s
Load More Stories