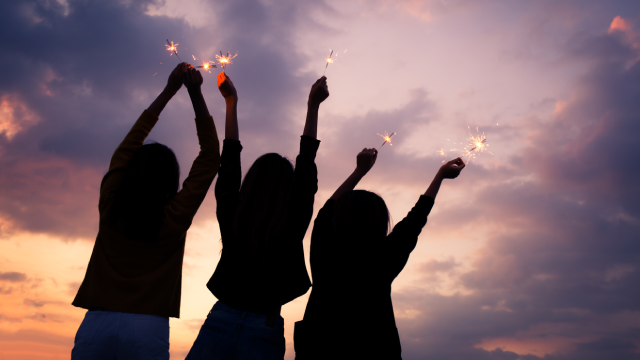 Eleven years ago, seven friends got together and joked that maybe they should all just buy a house together and live there when they turned 60. Slowly, they started checking out areas in Guangzhou, China. They eventually found a house in a village surrounded by a lot of nature. 
These women have known each other for 20 years, and they didn't want to wait to make this particular dream happen: "We were colleagues, and sometimes, we're even closer than siblings." 
The house was originally made with red brick, and the women decided to renovate it. One stunning change they made was adding a glass box that faced the field, which eventually became their "tea room." The whole house has three floors, with the first floor being the "public" area where they cook and eat. Upstairs, there are several bedrooms, plus an outdoor pool! Peppered around the house are mats and tables the women bought during their travels to India and Morocco.  
ADVERTISEMENT - CONTINUE READING BELOW
The women have made a pact to each learn one skill for their future: cooking food, learning traditional Chinese medicine, playing instruments, growing vegetables, and more. 
Sounds lovely, to be honest.  
Load More Stories