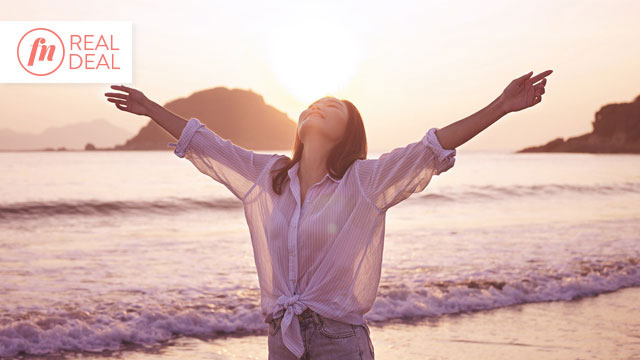 Cherry Pua-Africa, ABNLP is an author, international speaker, trainer master transformation coach at World Stage International Network. She is FemaleNetwork.com's #FNRealDeal expert for the month of December.
#FNRealDeal is a special FN series where field experts address the most pressing concerns of our 30-something readers, based on comments and feedback on social media and Girltalk. If there's any topic you'd like us to discuss (fashion and beauty, career, finance, travel, relationships) or any question you've always been afraid to ask, feel free to reach out to us via Facebook, or send an e-mail to female.network.editors@gmail.com with the subject "#FNRealDeal Question." Senders will remain anonymous.
ADVERTISEMENT - CONTINUE READING BELOW
The end of the year is often the time to take stock of what you've done and where you are in your life. It's not often a pleasant journey, but it's most definitely rewarding; and while the lessons may present themselves to you plain as day, applying and living them is easier said than done. And so you question yourself—how exactly can I be better?
"Change is a very powerful narrative," transformation coach Cherry Pua-Africa shared in one of her past interviews. "Everybody loves change. There's a quiet yearning among all of us... We need to be resourceful, we need to be at the highest state to cope with change."
If you're standing at a proverbial crossroad, or if you want to make 2019 your year by making better decisions and sticking by them (no more excuses!), then it's a must to process and shake off whatever negativity you've been holding on to. We recently spoke with Coach Cherry, and below are her answers to some of your questions which will hopefully help you in taking that first step towards becoming a better version of yourself.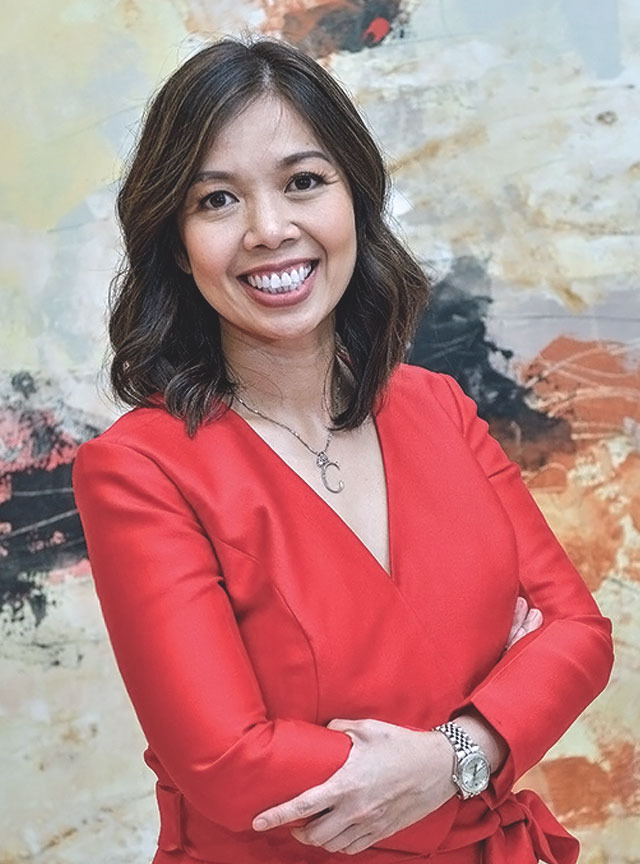 "How do you process and get over decisions you regret making?"
Cherry Pua-Africa: It is first important to have a decision making strategy so you don't become reckless or paralyzed with fear. Personally, I'm very happy I have NLP to help me design and regulate my emotions at will. NLP is Neuro Linguistic Programming, which is an achievement tool to set the right frames of mind, language patterns and behaviors to achieve our highest goals. However, even with with well-thought of strategies from NLP, we also sometimes make wrong decisions. It is okay to have regrets for as long as you learn from the mistakes, assess what went wrong in your decision strategies and move forward with positive intention. 
ADVERTISEMENT - CONTINUE READING BELOW
"I'm in a good place, but I feel guilty about not being happy and wanting more. What does it mean, and does it make me a bad person?"
CPA: We have six different human needs that we need to satisfy—need for certainty, uncertainty, growth, significance, contribution and love. Even when you have met some of your needs, for example you are happy with your salary (certainty), you still find yourself restless and wanting more because perhaps you are missing out on your need for significance (e.g. you don't find that your work creates a ding in your universe). There are so many portions of our lives that need to be satisfied in different ways and choosing to prioritize one or two may come at the expense of the others. It doesn't make you a bad person, it just means you are human.  
ADVERTISEMENT - CONTINUE READING BELOW
"I've done a lot of things that aren't nice to others, and it has made me unhappy. People say I should forgive myself, but how does one overcome guilt?"
CPA: Every person has a positive intention, however people with more options have more  possibilities. We do things that are not nice to others not because we have negative intentions but because of a lack of resources or options. Our emotions are helpful resources, so we need to make sure they are enabling us to perform our best. It is not the end of the world when our emotions become unresourceful and we make mistakes and hurt others. We ask for forgiveness from others and we forgive ourselves too. Stop feeling guilty because it can erode your self worth and affect your emotional well being. Don't anchor your feelings on guilt as it will weigh you down and stop you from moving on. When guilt keeps creeping in, tell your subconscious to just STOP IT! 
ADVERTISEMENT - CONTINUE READING BELOW
"Stop feeling guilty because it can erode your self worth and affect your emotional well being."
"I think I have a boring personality, and I want to change that this coming year. How do I start?"
CPA: There is at least one thing that makes you stand out. You need to be aware of that  fascinating trigger and make your hot buttons serve to amplify your message. Ask your friends what it is that made them love you, ask your boss why you were hired and promoted or why your clients bought what you were selling. That's your magic and you need to harness that. Do more of what you are doing right. Start from that point and you will be awesome. This is how you unlearn boring—by taking stock of what makes you fascinating. 
"I have several bad habits that I want to change, but doing so is so hard! Any advice that can help me stay committed to a better lifestyle?"
CPA: Bad habits reside in your [subconscious,] so to even begin changing your negative pattern, you've got to be more aware of the trigger that leads to the habit. The moment the trigger happens (for example, the act of putting your finger into your mouth if the habit is nail biting), you can change your focus when you are about to drop into the bad habit. To substitute the behavior, introduce a new desirable behavior in its place. In the case of nail biting, you can change the act of putting your fingers to your mouth into using your fingers to brush your hair. This pattern interruption makes you become more aware consciously of the habits you need to break.
ADVERTISEMENT - CONTINUE READING BELOW
Bad habits are not hard to break as long as you are aware of the need to change. You will be surprised to learn how quickly you can do it if you really want to. I've had clients of mine overcome smoking, break difficult sleeping patterns, erase emotional hurts and stop cursing. NLP has a lot of tools you can utilise in order to do this.  
"Bad habits are not hard to break as long as you are aware of the need to change."
"How do you balance living your best life and planning for the future?"
CPA: Stop worrying about making a difference and start living the difference. When you know what your future is, you need to break it down into workable chunks of activities in the present. The present must be aligned to the future so that you are congruent. It is important to live with deliberate intention in the present. Being in a constant state of mental struggle from the opposing demands of the present and future is not healthy. So start with your big north (your big why) before you go south (detailed) and make sure they are closing in the same energy and direction. 
ADVERTISEMENT - CONTINUE READING BELOW
"Stop worrying about making a difference and start living the difference."
For more details about Coach Cherry and her work, visit www.cherryafrica.com.
Load More Stories