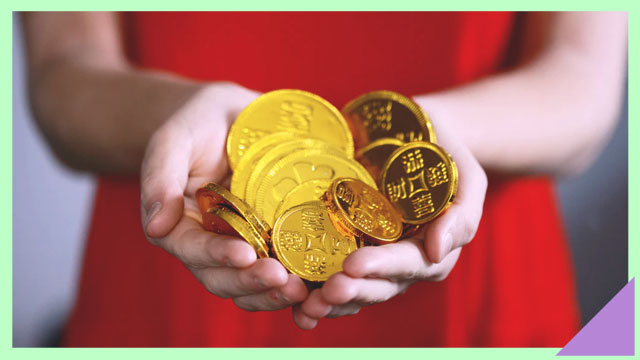 Like a blink of an eye, the Year of the Metal Rat is upon us. While hard work and perseverance are essential in achieving our goals, it won't hurt to believe in a stroke of luck every once and a while. According to feng shui expert Master Hanz Cua, the Year of the Metal Rat is a year of new beginnings and renewals. "It's a strong, prosperous, and lucky year. Long-term projects have great chances of being satisfied in the future and initiatives will only be successful if these are carefully planned," he explains. 
ADVERTISEMENT - CONTINUE READING BELOW
So how do you invite good energy and prosperity into your home? You don't always have to buy expensive lucky charms! Working on a few changes, choosing your décor, and maximizing your home's floor plan are just some of the no-gastos ways that can help you attract luck and wealth.
Welcome luck and success in the Year of the Metal Rat with these tips:
Declutter and throw away broken items
Out with the old and in with the new is best way to start the new year. If you haven't accomplished your decluttering goal before welcoming 2020, now is the best time to do so. Go through your cabinets and drawers—make sure you declutter every nook and cranny of your home. Still keeping broken appliances, chipped dinnerware, and cracked plates? Throw these away immediately and reward yourself with a new set. Doing so doesn't only signify a fresh start, it also frees up storage space.
ADVERTISEMENT - CONTINUE READING BELOW
Recommended Videos
Check your home for leaks and busted pipes
According to an article on Real Living, "leaky faucets signify leaks in your finances and burned out bulbs signify poor 'chi' flow." Start the Year of the Metal Rat on the right foot by making sure your plumbing and electricity systems are in tip-top shape.
Prioritize your front door
An article published by The Spruce explains that a home's main door absorbs the Chi or energy flow that goes into a space. It's important that the front door and entryway can "welcome and direct the energy into the home." It helps if there is a clean and clutter-free path leading to the door as well. Remember that your front door must open into the home and entryway instead of having one that opens out. Make sure that it opens smoothly and that it's in tip-top shape—meaning it looks pristine and without loose hinges.
ADVERTISEMENT - CONTINUE READING BELOW
Strive to maintain a clutter-free entryway
Your entryway doesn't just welcome guests into your home, it also gives a lasting first impression. Keep it well-lit and clean—with catchalls, storage pieces, and a vase of fresh blooms in place.
Bring in a plant
Potted green wonders can instantly prettify a stark space and give it a refreshing makeover. Aside from looking for tall houseplants that can spruce up an empty corner, you may want to look into houseplants that are believed to bring good luck. An article on Real Living lists down five plants that can help you get started like Jade, Hawaiian Ti, Snake Plant, Money Plant, and Bamboo. If you live in a condo unit or an apartment, go for the Snake Plant as it's one of the easiest plants to care for. The bonus? It's known to absorb formaldehyde and benzene in the air.
ADVERTISEMENT - CONTINUE READING BELOW
Give your living area a new look
What better way to welcome the Year of the Metal Rat that with a cozy living area that's sporting a new look? Try a new layout, bring in new pillows, and if the budget permits, have the sofa reupholstered.
Be guided by the Flying Stars Method
Each home has its own good and bad sectors. To identify these parts of your home, you would need a compass and the Flying Stars Method as guide. Stand at the center of your home and divide it according to direction: south, southeast, southwest, east, northeast, northwest, north, west, and center. The center is the middle square of your home.
In the Year of the Metal Rat, keep in mind the following:
The Heavenly Wealth Star falls in the Southeast section. Activate prosperity by placing a Prosperity Rat or a Money Tree in this area.

The Illness Star falls in the South section. Counter this by placing a Medicine Buddha or a Longevity Vase in the area.

 

The Love and Study Star that influences relationship luck and intellectual endeavors falls in the Southwest section. Enhance the good energy by placing Mandarin Ducks, Rose Quartz, and a figurine of a Happy Couple in the area.

 

The Yellow Misfortune Star falls in the East section of the home. Counter it by displaying the 5 Element Pagoda and avoiding loud noise and renovations in the area.

 

The Lucky Multiplying Star that's believed to bring good fortune falls in the West section. Activate this by displaying a Money Coin, a Money Frog, or a Prosperity Tree.

 

The Victory Star falls in the Northeast section. Enhance the energy by placing a Wind Horse or a Victory Flag.

 

The Argumentative Star that's known to cause disagreements and misunderstandings falls in the North section. Counter its effects with Red Fu Dogs, an apple figurine, or a red fire ball.

 

The Prosperity Star falls in the Northwest section. Activate this by decorating the area with a Money Cat, a Wealth Buddha, or a Three-Legged Frog.

 
ADVERTISEMENT - CONTINUE READING BELOW
For consultations and feng shui reading, get in touch with Master Hanz Cua through mobile at (0922) 829-0382. You can also visit him at Unit LG3, Cityland Shaw Tower, Shaw Boulevard, Mandaluyong City.
Load More Stories