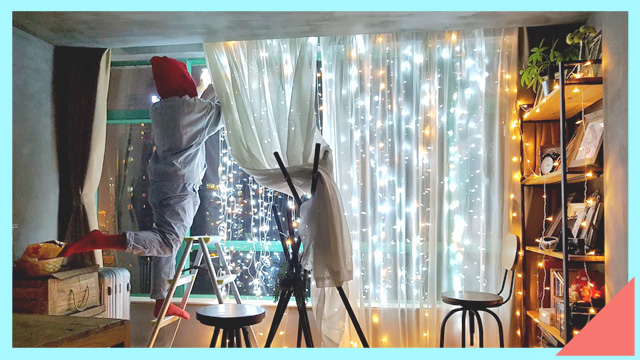 Have your ever experienced looking around your home and feeling the need to give it a new look? You are not alone! These days, scrolling through your newsfeed and logging on Pinterest can give you thousands of ideas on how to beautify even the smallest of nooks at home.
ADVERTISEMENT - CONTINUE READING BELOW
CONTINUE READING BELOW
Recommended Videos
If you're fond of saving pegs, we're sure you've seen rooms and corners spruced up with twinkling fairy lights. Contrary to popular belief, these string lights are affordable and can give your space a magical touch without spending much. A quick search on Lazada gives you options that cost P49 to P200 – depending on the style and colors you want to work with. Remember to read reviews first and make sure you buy from reputable sellers. Once you have your set of fairy lights, you can experiment with easy DIY décor that you can accomplish over the weekend. 
ADVERTISEMENT - CONTINUE READING BELOW
Decorate your home with fairy lights with these ideas:
Pair it with a tall potted houseplant.
Love the feeling of the holidays? Keep the spirit alive by wrapping your string lights around a tall houseplant just like how you would do it when decorating a Christmas tree. This idea can give your space a whimsical vibe that's reminiscent of the merry season while adding a bit of sparkle in your living area or bedroom. 
Use it to jazz up a plain mirror.
An ornate mirror can double as wall accent – especially if you have plain walls. However, if you only have an ordinary mirror at home, you can give it an easy upgrade by draping fairy lights around it. Just make sure you hide the wires neatly to achieve that magical touch minus the eyesore. Check out this Youtube tutorial.
Create mason jar lights.
Looking to give your space a rustic makeover? Gather some mason jars and fill these with string lights to create décor pieces you can use to liven up a corner or coffee table at home. Your finished mason jar lights can work as a centerpiece or as a night light if you will place it on your bedside table. Get started on your DIY project by watching this video:
ADVERTISEMENT - CONTINUE READING BELOW
If you're not comfortable with the idea of tinkering with batteries, you simply arrange the lights inside with the plug hanging from the jar so you can easily plug and unplug it.
Work on a dazzling photo wall.
Tired of the usual photographs adorning your blank walls? Level up your walls by hanging string lights across an empty wall then hang your chosen photographs in between the little bulbs using wooden clothespins. Achieve a cohesive display by making sure the photos are in the same size or opting for Polaroid-like prints. Here's a quick video guide:
Use it to form inspirational words.
In need of an extra push every morning? Using pins or nails and your string lights, form an inspirational word on a blank wall. According to Tiphero, all you need to do is "use pins to form the outline of the word and then hang the lights on the pins to create the quote." What's your favorite word? Dream? Travel? Read? The choice is yours! 
ADVERTISEMENT - CONTINUE READING BELOW
Frame your windows.
Got a huge window at home? Turn it into an instant focal point by framing it with dazzling string lights. Not only would it look like a huge frame, it will make admiring the view extra breathtaking at night! 
Let your fairy lights light up your shelves.
Are your shelves looking a little lackluster? Whether it's a bookshelf or an open shelf in the kitchen, you can make it fancier by hanging string lights behind it. By working on this DIY hack, you'll have a chance to showcase your books or precious dinnerware.
ADVERTISEMENT - CONTINUE READING BELOW
Don't let these ideas limit your options when it comes to working with fairy lights. Pinterest is a treasure trove of design inspo and all you need to do is search for pegs and save your favorites as reference. Feel free to experiment and let your imagination run wild.
Thinking of other ways to improve your home? Check these other articles out: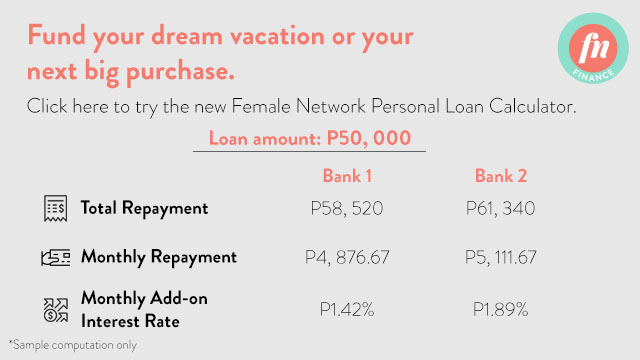 ADVERTISEMENT - CONTINUE READING BELOW
Load More Stories