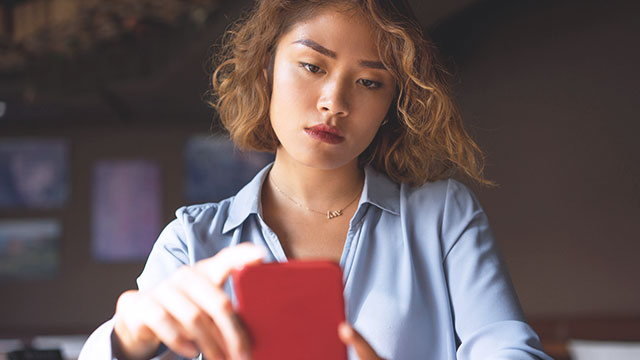 After being in the news for the Cambridge Analytica data privacy scandal, Facebook is once again in hot water for allegedly tracking the mobile phone activity of its users.
In a recent report by Ars Technica, it was revealed that Facebook seems to be collecting all the information of your calls and messages through its phone-contact data sharing algorithm.
ADVERTISEMENT - CONTINUE READING BELOW
This was first discovered by Dylan McKay from New Zealand. Out of curiosity, he downloaded a copy of his Facebook data (which we'll teach you how to do at the end of this article) on March 21. After doing so, he found that Facebook had saved an intensive record of every call he'd made and message he'd sent—including names, phone numbers, and the length of each call made or received.
Downloaded my facebook data as a ZIP file

Somehow it has my entire call history with my partner's mum pic.twitter.com/CIRUguf4vD

— Dylan McKay (@dylanmckaynz) March 21, 2018
After posting the tweet above, he got a number of responses saying that they found out the same after downloading an archive of their FB profile as well. In a Google Docs sheet McKay shared, 1,088 (as of writing) respondents revealed the following information:
CONTINUE READING BELOW
Recommended Videos
25 percent of the respondents to the survey said yes to calls and SMS being included in their downloaded FB data.
88 percent said that their contacts were included on the file, while 27.6 percent and 27.4 percent answered that their text messages and calls, respectively, were tracked. On the other hand, 20 percent said that their MMS messages were saved on the file as well.
ADVERTISEMENT - CONTINUE READING BELOW
Meanwhile, the survey also revealed that Android users (63.29 percent of them) were the most affected by this, followed by iOS users (43.2 percent).
In a statement released by Facebook on March 25, the group denied the allegations:
"Call and text history logging is part of an opt-in feature for people using Messenger or Facebook Lite on Android. This helps you find and stay connected with the people you care about, and provides you with a better experience across Facebook. People have to expressly agree to use this feature. If, at any time, they no longer wish to use this feature they can turn it off in settings, and all previously shared call and text history shared via that app is deleted. While we receive certain permissions from Android, uploading this information has always been opt-in only."
ADVERTISEMENT - CONTINUE READING BELOW
Apparently, you have a choice whether to save your contacts, call, and text history, on Facebook's opt-in feature or not.
When the opt-in feature is enabled, you are giving Facebook the permission to upload your contacts, which they will use when you make or receive a text or a call. However, Facebook says that this feature does not collect the content of your calls or text messages—only the call and text history. "Your information is securely stored and we do not sell this information to third parties," the statement reads. "You are always in control of the information you share with Facebook."
ADVERTISEMENT - CONTINUE READING BELOW
If you wish to check this for yourself (and download your whole Facebook history), simply do the following steps:
1. Go to 'Settings'
2. Go to 'General Account Settings'
3. Click 'Download a copy of your Facebook data.'
This story originally appeared on Fhm.com.ph.
* Minor edits have been made by the Femalenetwork.com editors.
Load More Stories