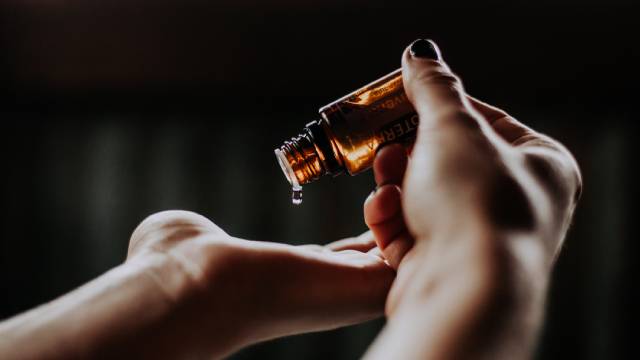 You probably have a sister or a friend who's into "oiling." This comes as no surprise, as the practice of using essentials oils is one of the biggest health and wellness trends, as our lifestyles shift to more natural remedies and solutions. 
ADVERTISEMENT - CONTINUE READING BELOW
According to Vicki Chan of doTERRA, essential oils aren't just rubbed on temples or wrists; EOs can be applied effectively in three different ways:
Aromatic
This is done through a diffuser (this method claims to kill airborne pathogens).
Topical
Oils are pplied on skin but not "neat," meaning preferably using a carrier oil like virgin coconut oil, as some essenses may burn when applied directly on sensitive skin
CONTINUE READING BELOW
Recommended Videos
Internal
A few drops are mixed with food and drink. Vicki cautions, though, that not all oils can be consumed internally. If you're not sure, always, always consult a doctor before ingesting essential oils.
When asked what essential oils are best for the household, she recommends orange in the living room to uplift your mood, since it's usually the first room in the house that one enters. She also recommends getting a starter pack of lavender, lemon, and peppermint for the home or for yourself. Vicki emphasizes, of course, that before using any essential oils for any health purposes, that you should consult first with your doctor. 
Curious to try? Here's a simple recipe for an all-natural disinfectant that can be used to disinfect kitchen and bathroom surfaces. 
150ml distilled water
3 tbsp. white vinegar 
3 drops doTERRA tea tree oil
2 drops doTERRA eucalyptus oil
2 thin slices of fresh lemon
ADVERTISEMENT - CONTINUE READING BELOW
Decant all liquid ingredients into a clean spray bottle. Carefully add the essential oil drops. Push in the lemon slices; cover and give the bottle a shake. Store in a cool, dry place. 
This story originally appeared on RealLiving.com.ph.
*Minor edits have been made by FemaleNetwork.com editors.
Load More Stories