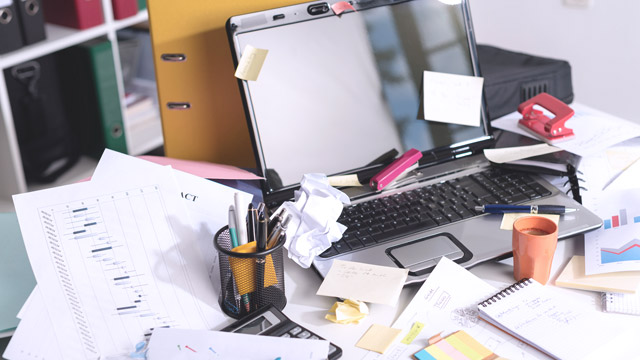 For most people, decluttering isn't a fun activity—however, just like cleaning and doing the laundry, it is something that you must do to especially if you live by yourself in a small space. If you're the type of person who hates long spring cleaning sessions, you'd be happy to know that there are alternative ways to make this task a little easier. Here a few must-dos you can incorporate into your daily routine: 
1. Don't let paper accumulate. 
You might think keeping a few bills or a few letters won't do any harm—trust us, when given the chance, paper will take over your home. Make sure to only keep important documents and remember to discard anything you no longer need.
2. Keep an on-going donation box. 
If you don't enjoy scheduled cleaning sessions, having an on-going donation box might do the trick. For example, if you're dressing up and you decide that you don't like the shirt you're wearing anymore—add it to the pile on your box. Once it's full, bring it to a donation shelter and repeat the process.
ADVERTISEMENT - CONTINUE READING BELOW
3. Start with the obvious items. 
By this, we mean broken toys, appliances that need repair, unfinished projects and spare furniture pieces. These items are no-brainers and can be easier to get rid of than things that are more valuable.
4. Set short-term goals. 
It always helps to hold yourself accountable! Determine a reasonable amount of items (you can start with five and gradually increase the number) to purge each day and before you know it, you already have a neat and tidy home. 
5. Don't dwell in guilt. 
Decluttering comes with a fair share of guilt. We feel bad about the money we've spent on things we've never used or the sentimental value attached to it. Remember, what's done is done—forgive yourself and be smarter with future purchases. 
This story originally appeared on RealLiving.com.ph.
*Minor edits have been made by FemaleNetwork.com editors.
Load More Stories