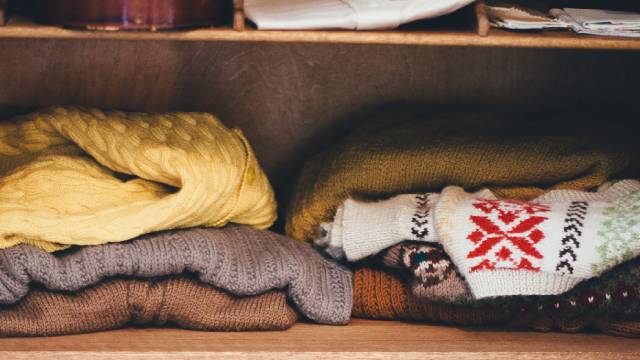 Closets are often the places that collect clutter, given that you regularly update your wardrobe. It can be easy to neglect, and before you know it, it has turned into uncategorized heaps of clothes and accessories, some of which you don't even remember buying.
ADVERTISEMENT - CONTINUE READING BELOW
So when is the right time to give your closet a major overhaul?
1. If you have too many clothes
If there are mountains of clothes not just inside your closet but also in other areas in your home, chances are that you have too many clothes. Sift through these and find those which you don't use or are simply too old, and discard or donate them instead.
2. If your clothes don't align with your current style
Your personal style changes through the years. Try to think of the things your lifestyle and career require and the clothes that cater to them that you're most comfortable in and discard all the items that don't match.
3. If your clothes are in bad condition
It's fine to wear old clothes on lazy days at home, but also, see to it that those pieces aren't too worn down. Shirts with old stains, shorts with too many holes, underwear with stretched-out garter—better chuck these to the trash.
4. If you're constantly stressed out
If you think this is off-tangent, it isn't. Studies show that people with messy homes tend to have higher stress levels, and that having too much junk in the home can create feelings of guilt and inhibit creativity and productivity—so don't be surprised if, every time you see your cluttered closet, you feel anxious or strained. Instead, clear out the junk and help yourself feel more peaceful.
5. If you want to try a minimalist lifestyle
The benefits of living a minimalist lifestyle are numerous—it clears your mind, lessens stress, increases your self-confidence, and helps you save money, among others. A great step towards a minimalist lifestyle is by taking care of the heaps of junk that is your closet.
6. If you want to make extra cash
As stressful as decluttering may be, one great pay-off of this is that you can put your old items up for sale and make some money. Just make sure that the clothes you sell are still in great condition, no matter how old they may be.
ADVERTISEMENT - CONTINUE READING BELOW
This story originally appeared on RealLiving.com.ph.
*Minor edits have been made by FemaleNetwork.com editors.
Load More Stories