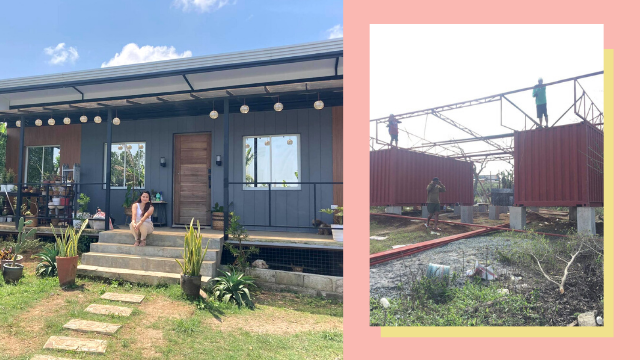 Ever since I started working in the shipping industry 15 years ago, it's always been my dream to live in a shipping container house. I kept seeing TV shows about container homes and I told myself that one day, I will build and live in one. 
ADVERTISEMENT - CONTINUE READING BELOW
For a couple of years, I spent my time researching about these kinds of houses. I watched YouTube videos and looked at Pinterest photos for ideas and inspiration. I would always check online shopping sites and marketplaces to scout for affordable materials that I could use. As a single mom, I had to make sure that my budget could support a low-cost but durable home. One thing I noticed online is that there have already been several people who built their dream homes using container vans as the primary material. There aren't a lot of container vans here in the Philippines but since the used ones are relatively cheap, I told myself that it's time to make my dream a reality.
When we started with the construction, I felt mixed emotions. I was a bit nervous but at the same time, very excited because this was the day that I was finally going to make my dream come true. And since it's a DIY project, I didn't have a contractor. I only relied on two skilled workers and a couple of helpers to assist me.
ADVERTISEMENT - CONTINUE READING BELOW
Recommended Videos
In January 2020, the Taal Volcano erupted and shortly after, the COVID-19 pandemic happened. It was a very challenging time for me because we had to completely stop the construction for two months because of the lockdown. But in a way, it gave me more time to save and prepare again for the construction budget. It took almost nine months for this house to be "suitable for living." It's been five months since I've moved in and I'm actually still finishing some projects around the house. What I usually do is I save up first and then continue with the construction. That's just how my process goes: Save and construct. And once I resume the construction, I make it a point to hire different sets of workers every time.
ADVERTISEMENT - CONTINUE READING BELOW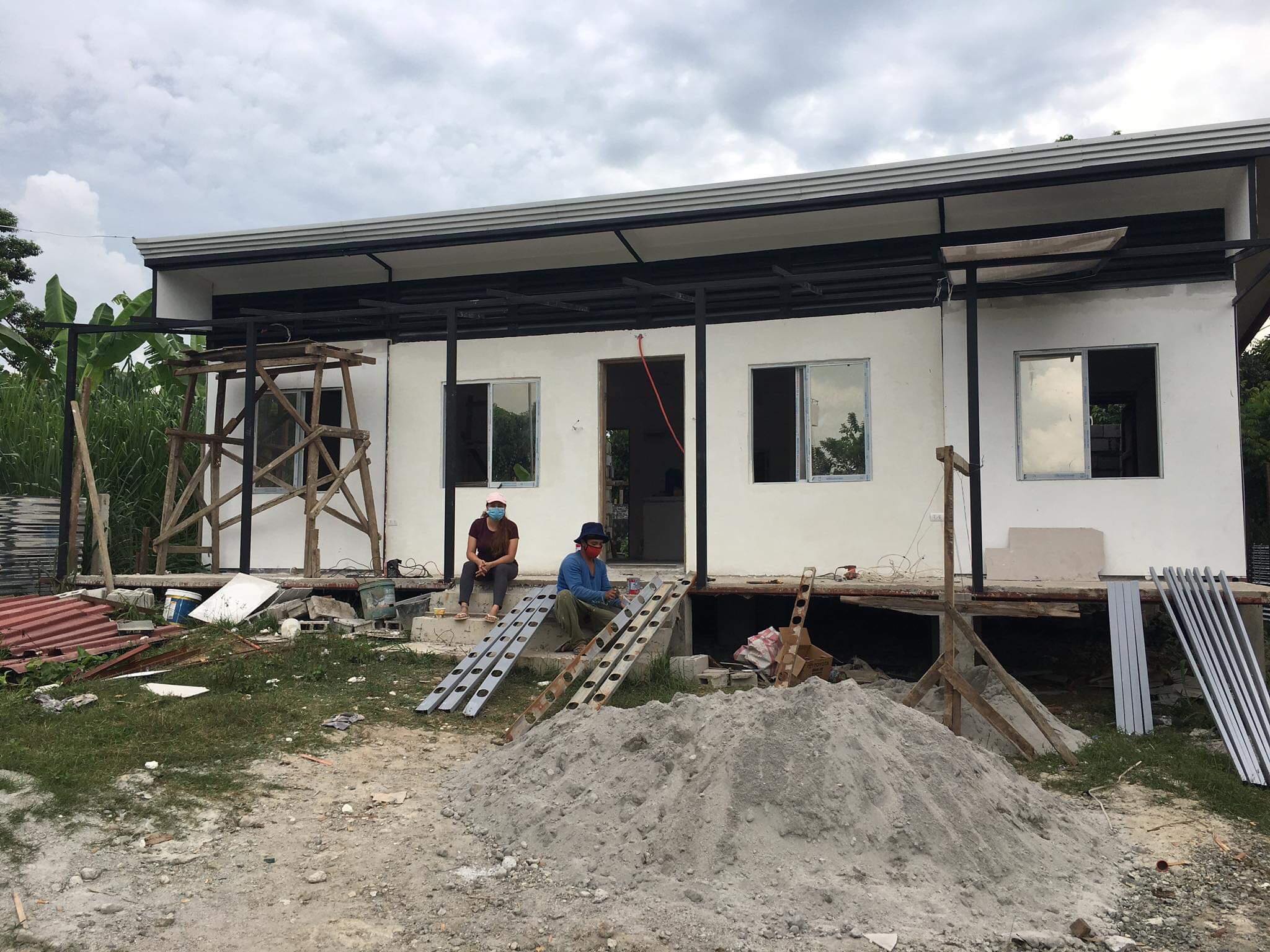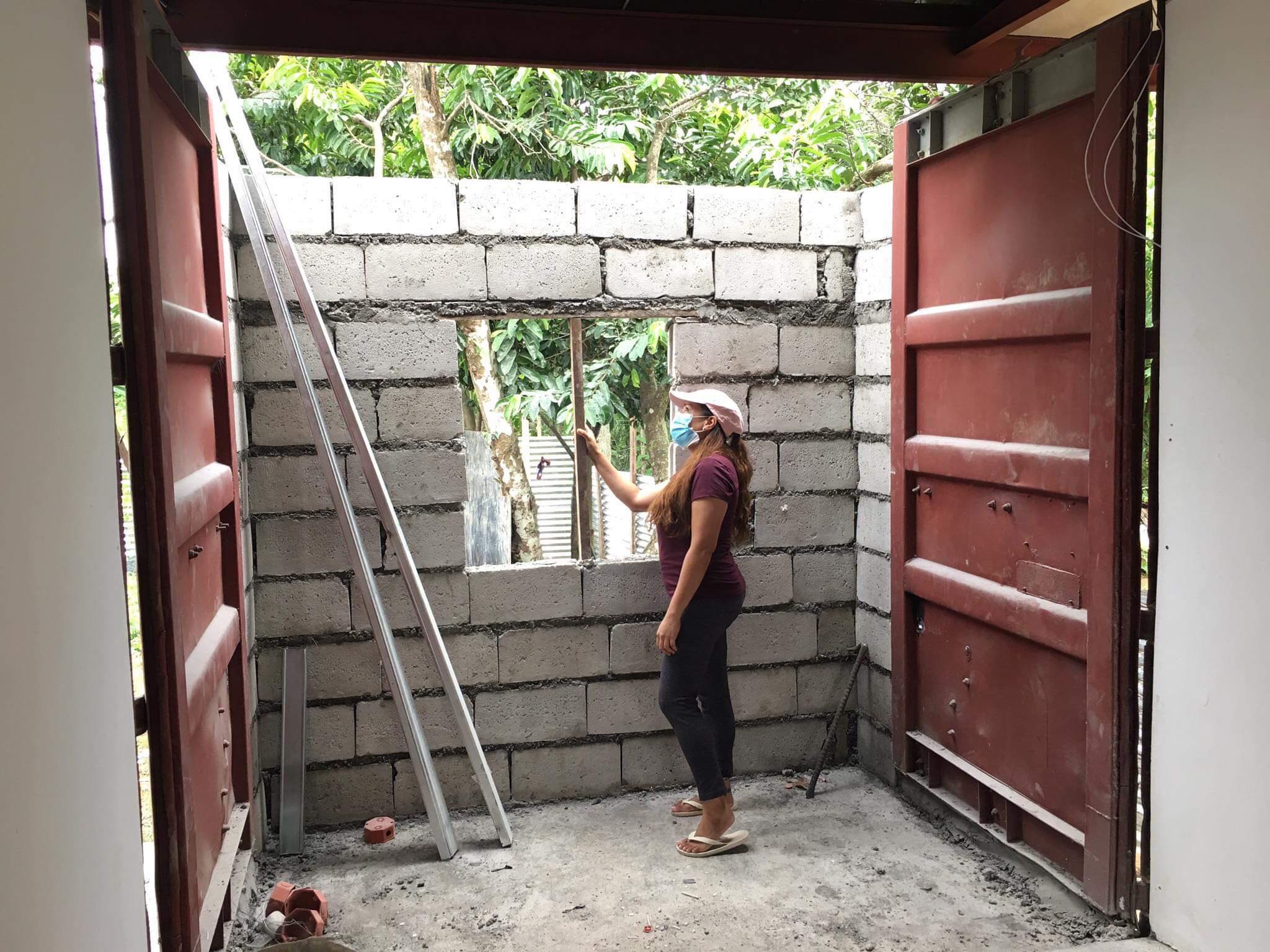 ADVERTISEMENT - CONTINUE READING BELOW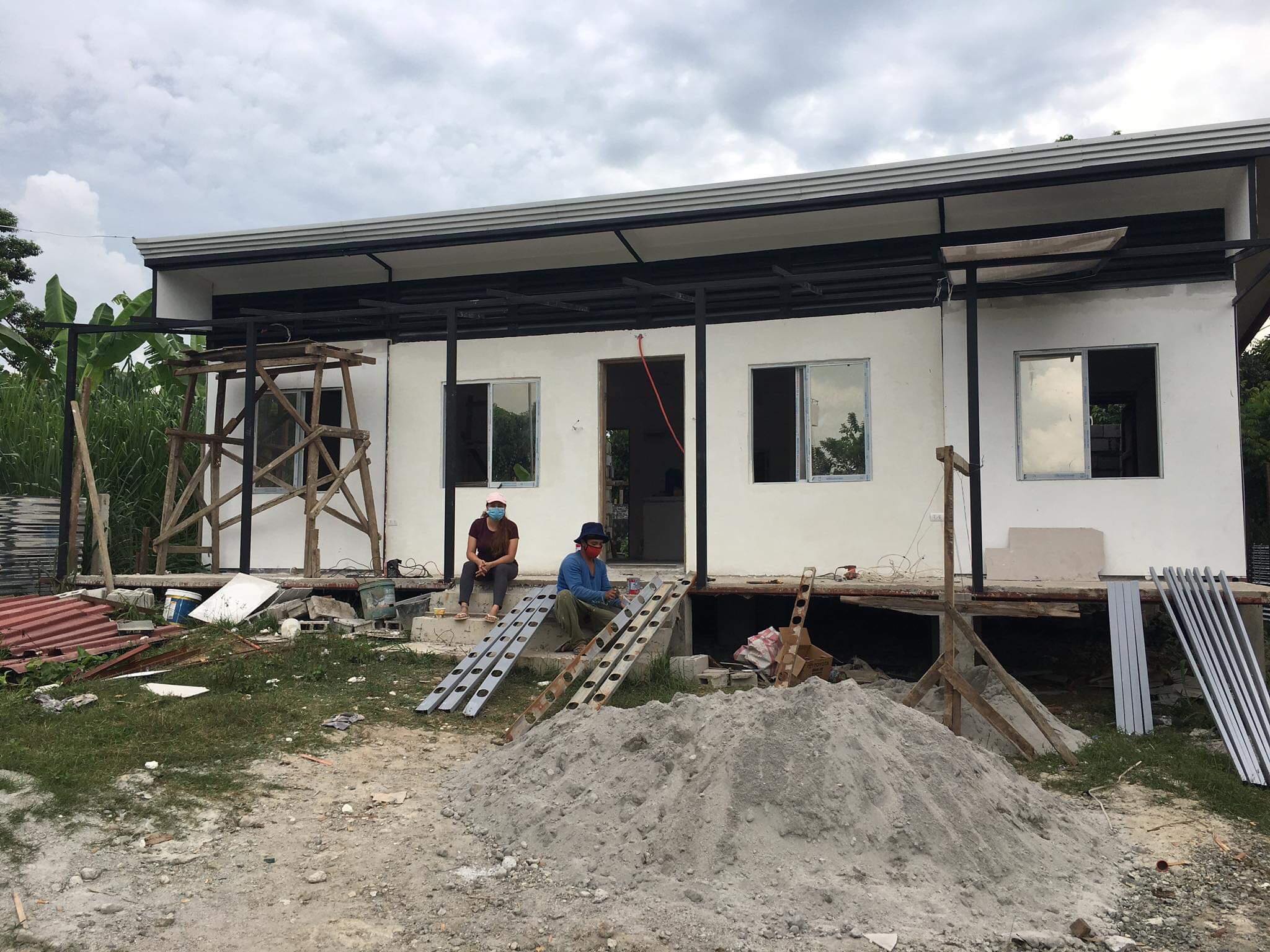 ADVERTISEMENT - CONTINUE READING BELOW
To give you an idea about the costs, my budget for this project was between P1.2-1.5M.
I had it designed by an architect. I didn't have a contractor, just a skilled mason, an electrician, and some helpers. I bought the shipping container in 2019 at the Port of Manila for P80,000. Trucking (the term used for transporting the shipping container) cost me P20,000 while the price of the boomtruck was P10,000. I really tried to stay within my budget. Unfortunately, I had to downgrade some areas during construction but honestly, as long the home is functional and durable, I'm satisfied. There were also some projects that I did by myself to cut down the costs. I DIY-ed all interior paintings of the walls up to the ceiling. I also painted the toilet and bath area, and DIY-ed my bedroom to make it pretty and comfy. I was the one who painted my son's room too, to make it the way he wanted. In the future, I plan to upgrade when my budget permits!
ADVERTISEMENT - CONTINUE READING BELOW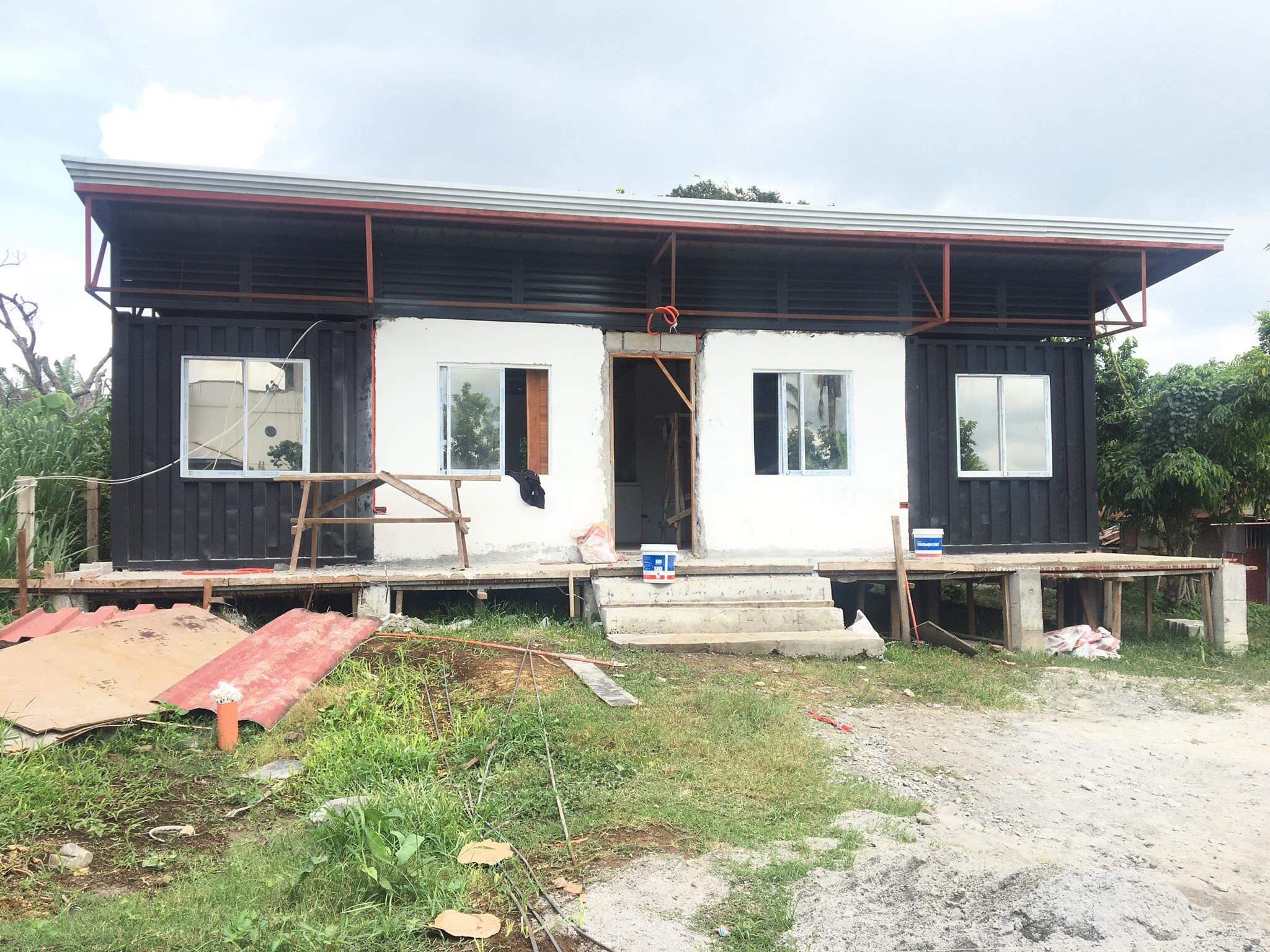 ADVERTISEMENT - CONTINUE READING BELOW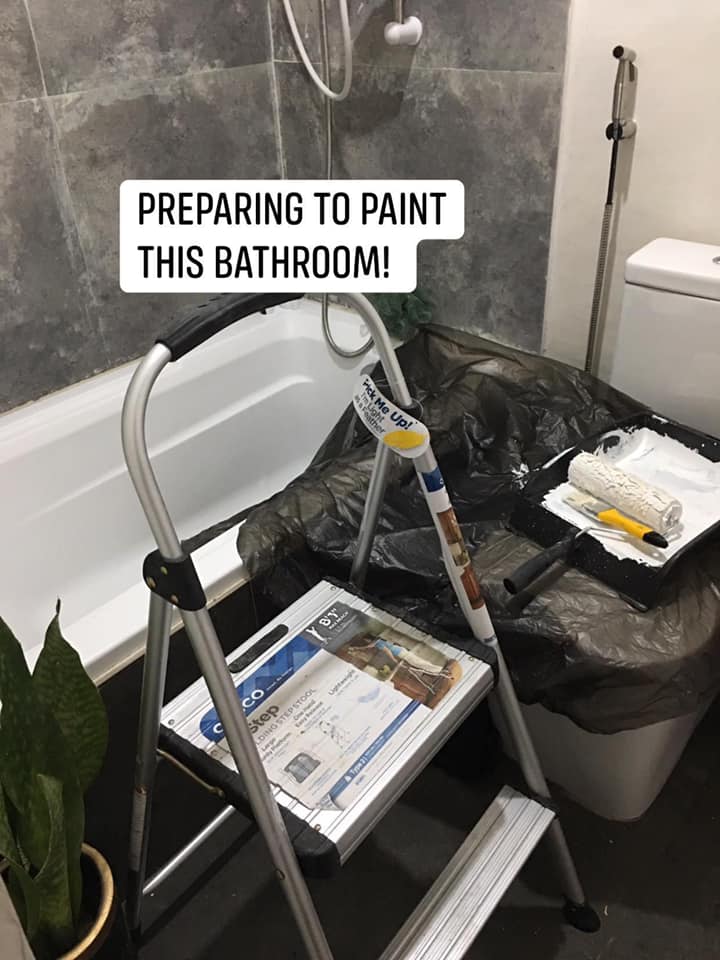 Seeing the house turn into the home I envisioned and dreamed about for a long time is very fulfilling. I feel this great sense of achievement every time I look at my home and I reminisce on the days when I started "building" it. I did a great job! I thank God for all the blessings even in the challenging times. He is really good.
ADVERTISEMENT - CONTINUE READING BELOW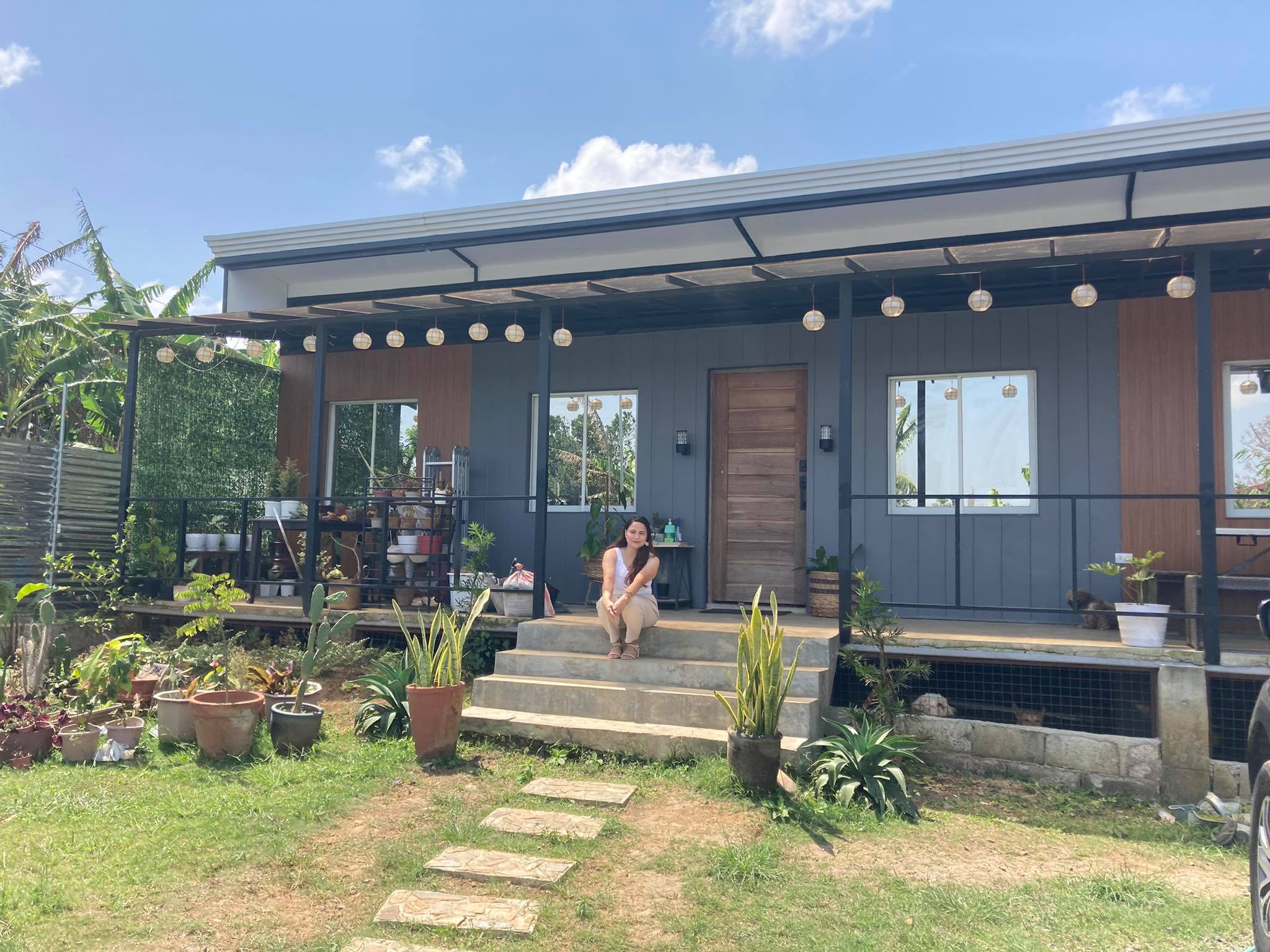 If you're interested in building and living in a container house, here's my advice: You need to do your research! Make sure you have the right amount of information, especially the pros and cons of using shipping container houses. It's doable, but you have to know what you're getting yourself into. See how it's different from a traditional house, too. Building a container home can be one of the most fulfilling and rewarding experiences of your life. It's cost-efficient, structurally durable, easy to build, and eco-friendly.
ADVERTISEMENT - CONTINUE READING BELOW
You can check out more photos of my DIY container house below: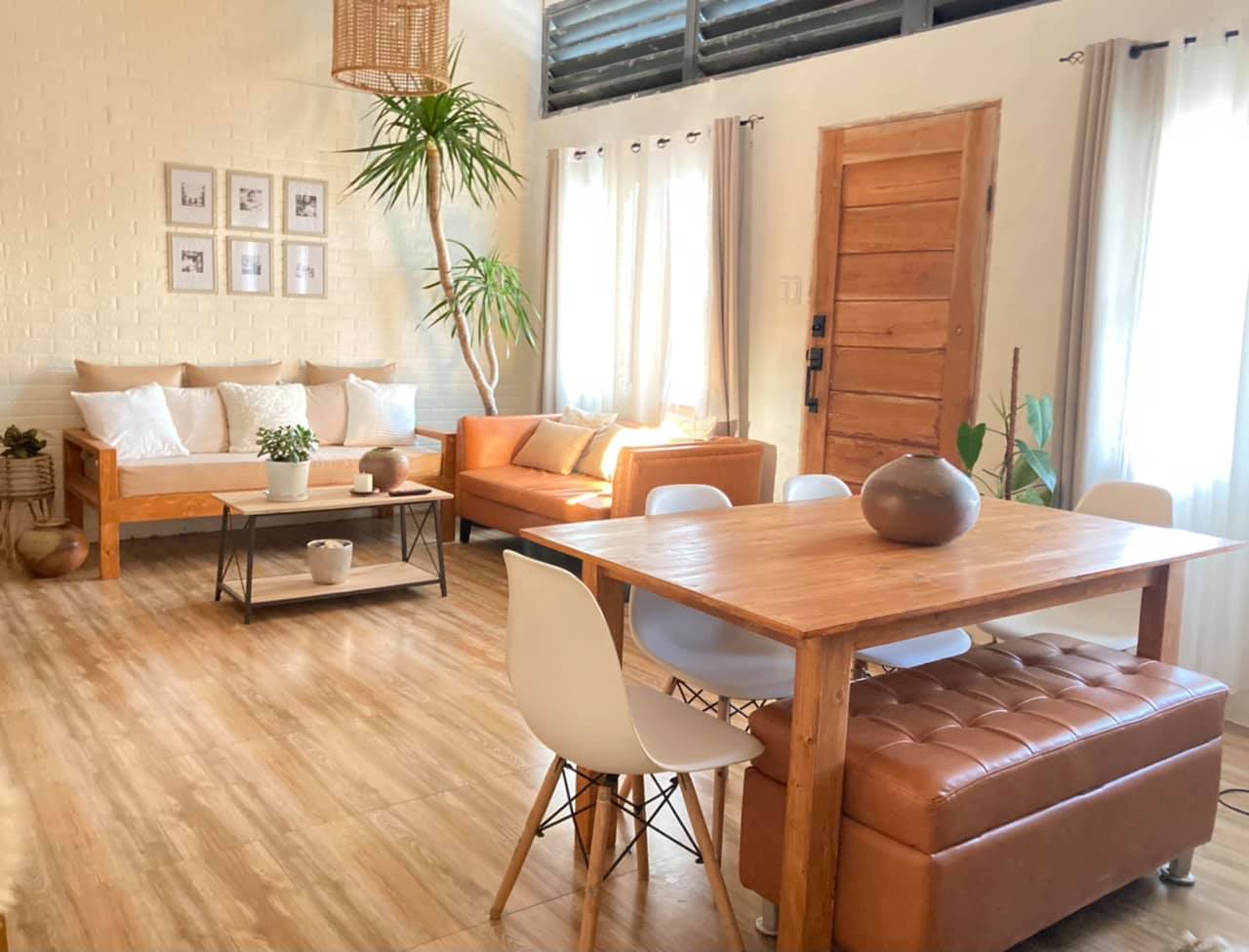 Gusto ko rin ng puno sa loob ng bahay kaya medyo mataas ang ceiling na pinagawa ko (11ft high.)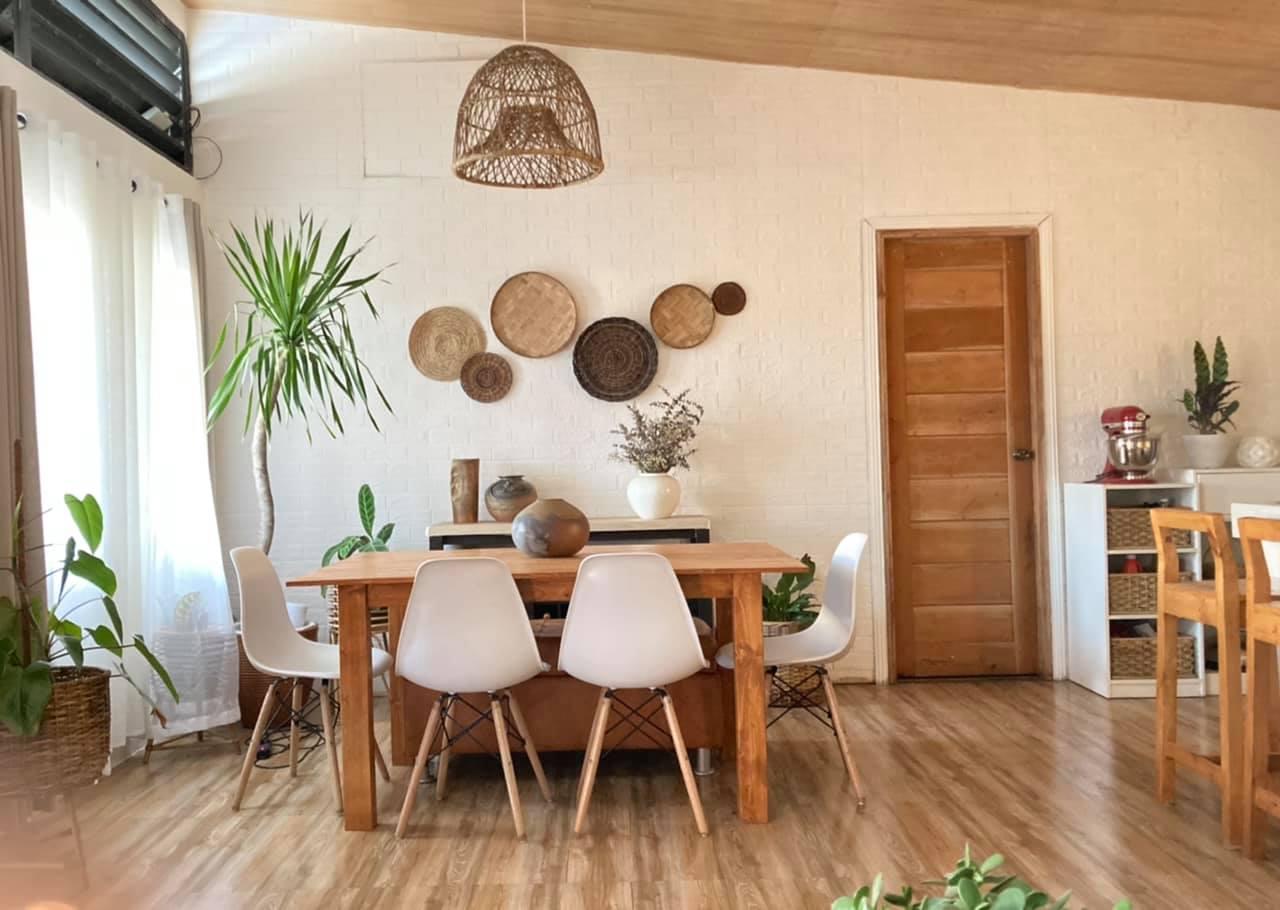 ADVERTISEMENT - CONTINUE READING BELOW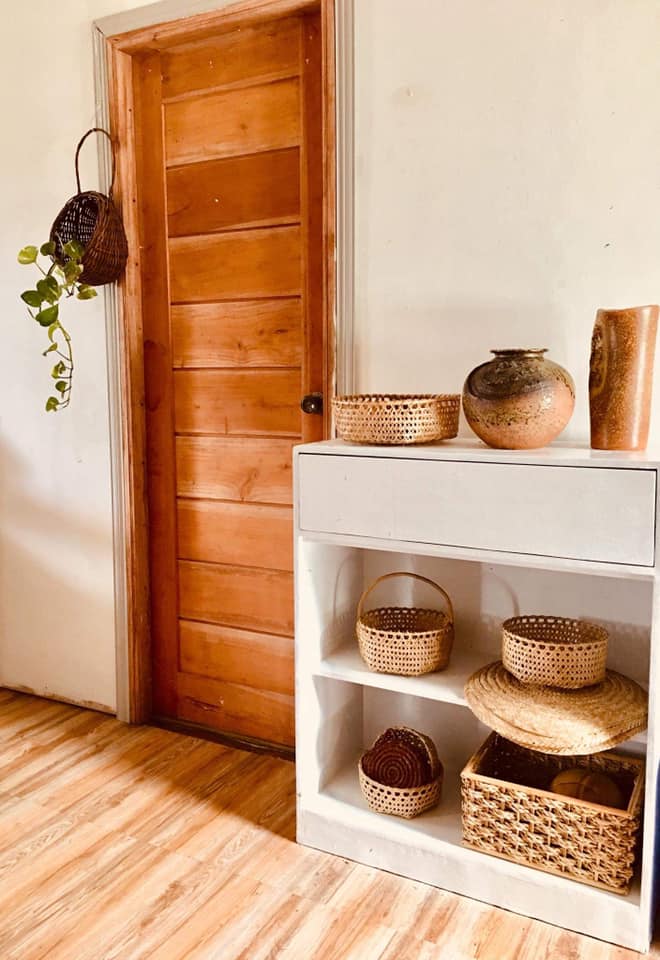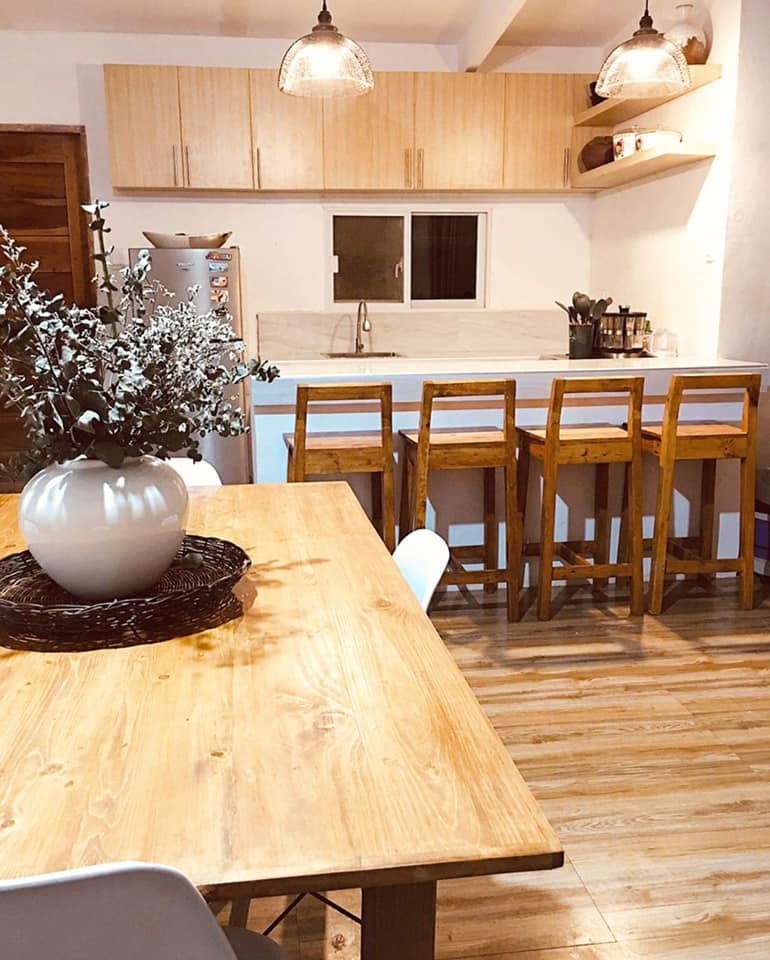 ADVERTISEMENT - CONTINUE READING BELOW
***
Cosmo.ph is on Viber! Be part of their growing community and subscribe to Cosmopolitan Philippines now!
This story originally appeared on Cosmo.ph.
Minor edits have been made by the Femalenetwork.com editors.
Load More Stories