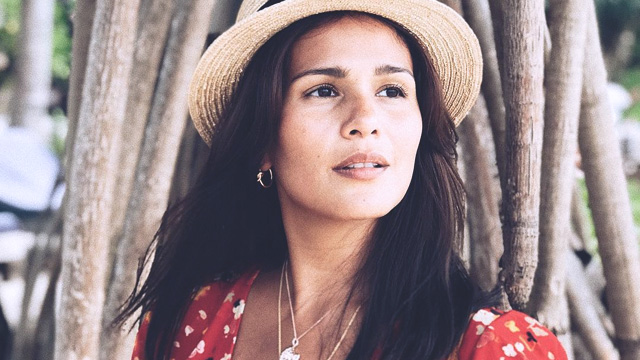 There's absolutely nothing wrong with caring about your reputation, but being classy is neither about who your friends are nor how good you look. It's about being someone considerate and respectful of other people, including yourself.
Here are some simple steps to take (and good habits to form) to become a classier person without compromising your personality:
ADVERTISEMENT - CONTINUE READING BELOW
1. Arrive on time.
"Filipino time" has become a lazy excuse for tardiness. Even if the majority of the party is expected to arrive an hour late, it's common courtesy to your host to come on time. This goes for all invitations—work meetings, family gatherings, office hours, and casual parties.
2. Remember to RSVP and then commit to those plans.
When making plans with friends, many people are accustomed to say, "Sure, I'll be there!" only to bail the day or even a few minutes before.
What's worse? Not showing up at all and giving no excuse or explanation.
When you confirm your attendance at any function, look at it as a commitment. If, however, a life-or-death, irreversible event pops up and hinders you from attending, then inform your host immediately and send your apologies.
3. Show up for your restaurant or hotel reservations.
Following resolution number two, you must also keep reservations sacred. Remember, it's someone's business on the line, and once you keep a table or a hotel room tied up until the last minute, you're either denying a waiting customer a spot or causing the business to lose money due to a no-show and an empty table or room. Be considerate and give them a simple call.
4. Introduce people to each other.
This is easy to forget once you get caught up in a conversation with a friend and you fail to introduce him to the person you came with or are next to. There are some schools that, in fact, teach the art of introductions. One of the lessons is that it must never be one-way. Briefly introduce both parties to one another.
5. Refrain from bringing a plus one.
This will put the hosts in an awkward position and give them no choice but to say yes, unless they are very firm. Remember that if an additional guest is not specified on an invitation or mentioned by the host, then that plus one most likely has no place on the table.
6. Quit leaving mean or condescending online comments.
Sharing thoughts online is no doubt more liberating than saying something in person. You might think it only takes a second to take down something hurtful or incorrectly said, but everyone gets these updates instantaneously. Miss out on the regret and don't post comments you would never say in person.
ADVERTISEMENT - CONTINUE READING BELOW
7. Stop spreading gossip.
The year 2017 will always be known as the year fake news came into the spotlight. Don't spread unverified news. Quit speculating and wait for official announcements before hitting that share button.
8. Keep in mind basic niceties such as saying "please" and "thank you."
These are small gestures that can make someone else's day. Go the extra mile and greet everyone you know when you come across them in the morning. Offer a proper "hello" or "good morning" in addition to that small smile you give acquaintances.
9. Hold the door.
Yes, this includes the elevator door.
10. Don't cut lines.
Line cutters are everywhere. Make the world a better place and avoid becoming one. And yes, hiring fixers at government offices and leaving a proxy in line at the supermarket as you fetch more items, and sending your maid early to reserve a pew in church are definitely included.
ADVERTISEMENT - CONTINUE READING BELOW
This story originally appeared on Townandcountry.ph.
* Minor edits have been made by the Femalenetwork.com editors.
Load More Stories