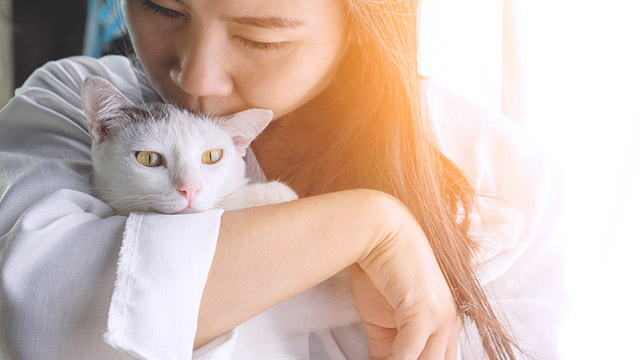 On Septemer 21, we wrote about how animal lovers and several tenants of the BGC condominium Two Serendra have voiced their concern regarding the building administration's policies on feeding spayed and neutered community cats, which included fining unit owners as much as P10,000 when caught doing so.
ADVERTISEMENT - CONTINUE READING BELOW
There have been previous memorandums of agreement between Serendra and CARA Welfare Philippines on the maintenance of a healthy cat population, however, these seemed to have lost effect, pushing the former to impose stricter rules on animal welfare volunteers.
Serendra released the following statement to ABS-CBN's Bandila: "Our policies on animals and pets are geared towards a humane treatment of them to protect the community especially children, a policy of passive discouragement has been adopted against feeding stray cats in our common areas." But while they have addressed the media, unit owners and animal advocates have reported that they haven't gotten a single reply from their administration.
CONTINUE READING BELOW
Recommended Videos
This has led volunteers from CARA Welfare Philippines and Cats of BGC, as well as concerned tenants and owners of Two Serendra, to arrange a silent protest against Serendra to be held in the area on October 13, 2018 from 4 p.m. to 8 p.m.
ADVERTISEMENT - CONTINUE READING BELOW
The event page on Facebook notes:
"Volunteers (from CARA Welfare Philippines, concerned Serendra Two residents, and Cats of BGC) have already done so much for the community cats that are being treated cruelly at Serendra. They have taken risks that may result to ridiculous penalties. They have made themselves easy targets for bullying. They have spent weeks tirelessly working and proposing a no-cost & no-effort (for Serendra!) TNVR (Trap-Neuter-Vaccinate-Return) program that is a humane solution to Serendra's cat community. They have made time educating anybody willing to listen about the never-ending horror that is the Vacuum Effect, which is what is already happening thanks to Serendra's decision to catch & remove the cats. They have taken time off their work and personal lives just to negotiate with the Serendra Management, as well as the Taguig Veterinary Office and the Taguig City Government.
ADVERTISEMENT - CONTINUE READING BELOW
"They' have done all of these for the sake of the Serendra cats. But all they got from the Serendra Corp is silence. No response to the invitation for negotiations, no courtesy to even send a representative."
The protest is said to be "for Serendra Residential Board to resumt the TNVR Program and allow volunteer residents to provide the cats food and water" and "to spread awareness on the importance of TNVR in the community." Concerned advocates hope that Serendra's administration would at least hear them out, and eventual come to a compromise.
Serendra has yet to make a public comment regarding the matter as of writing.
For more details regarding the Cats of Serendra, visit CARA Wellfare Philippines and Cats of BGC on Facebook.
READ MORE STORIES ON THE CATS OF BGC:
Animal Lovers Condemn Condo's Plan to Remove Community Cats
Here's What Animal Rescuers Go Through That They Don't Tell You About
ADVERTISEMENT - CONTINUE READING BELOW
Comments
Load More Stories