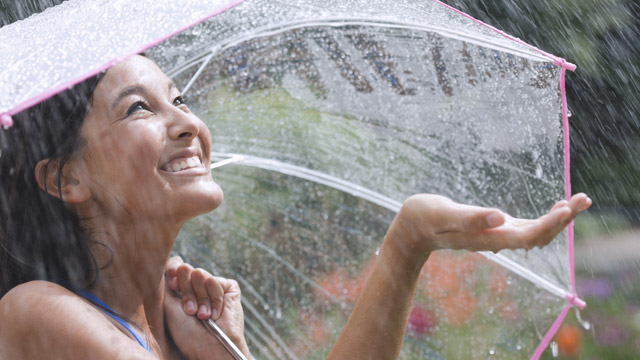 "New year, new me," right? You probably already have a list of resolutions for 2019, or maybe you're giving your old ones another go... But while it's great to list down the usual promises of going to the gym and lessening unneeded expenses, the best way to trigger change is to begin from within.
Here are simple but helpful ways to find some inner peace and joy. Remember that you don't need to force reflection—a little every day can eventually make you happier, and that positivity can hopefully radiate to the people around you.
1. Have quiet time for yourself.
We're sure you've heard this before, but giving yourself time to just be still in the morning and before you go to bed can help you become more mindful of what you do within the day. Meditation is a good way to start as it has been scientifically proven to reduce stress and control anxiety.
But if you feel that you can't deal with the flow of thoughts, start journaling. It doesn't matter if they're not artsy or IG-worthy—the point is to have a venue where you can process your thoughts. You'll find that beginning and ending your day with yourself can slowly afford you peace.
ADVERTISEMENT - CONTINUE READING BELOW
2. Read as many books as you can.
Turn your quiet time every morning into reading hour. Need more convincing? Here's how reading a book every morning before work helped one Pinay find an unshakable and calm center that gets her through the day.
3. Leave the negativity of social media on social media.
A lot of the noise in your life comes from the unending rants that happen on social media. Everyone has an opinion, and while we're all for freedom of speech, what's lacking are spaces to pause.
Learn to emotionally detach from unneeded debates by asking this question: What good will it do if I get affected by this? Will it help improve lives? If you can't find any good reason to engage, then let it go. You can stay aware of what's going on without carrying the negativity with you.
4. Spend more time connecting with friends offline.
PMs and DMs are great, but nothing beats face-to-face get-togethers. It doesn't need to be a grand reunion—just start making a habit of meeting up with your friends more often will go a long way. A bucket of beer after a long day of work or a catch-up sesh over coffee can help bridge the distance and keep things relaxed.
True friendships help boost happiness, and reconnecting in real life can give you a sense of belongingness that no chat thread can replace.
5. 
Always make room for good juju to come in.
Clear out your closets and drawers, look at each item from a detached and logical point of view, and ask yourself, do I really need this? If the answer is no, chuck it out. If you think someone else can benefit from it, set it aside and build a donation box. You'll feel much lighter later on.
6. Enjoy your hard-earned money.
While it's necessary to stick to your budget to reach long-term goals, don't forget to include your hobbies and other leisurely activities into the same budget. Don't stress every time you shell out cash for a movie or a new tube of lipstick and treat these purchases as things you deserve. You work to live, not the other way around.
ADVERTISEMENT - CONTINUE READING BELOW
7. Travel, travel, travel.
With all the airfare sales going on, this may already sound like cliché advice, but traveling and traveling alone will never go out of style. After indulging in touristy spots, go beyond the beaten path and experience your destination the way the locals do. If you can, go on leave for at least a week, disconnect from social media, and just detoxify your soul, because sometimes, you need a quiet, faraway place not to find yourself, but to choose yourself.
Load More Stories