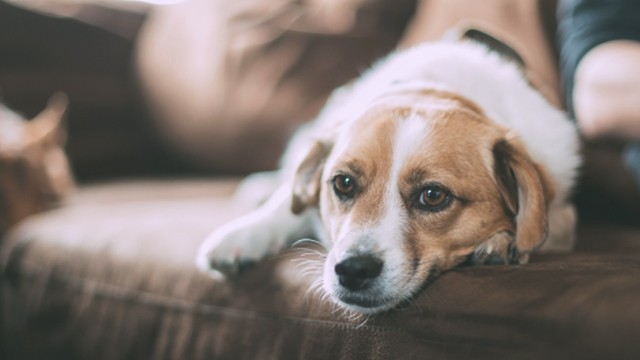 There's nothing wrong with being a little OC with your apartment. It helps you get organized and feel at ease in your own home. But for most of us, we love our pets more than anything else in the world. And that means cleaning up after their mess—be it pee, a bit of vomit, or falling fur—which is no easy feat. To help you share space peacefully with your adorable cuddle buddies, we've rounded up a few hacks that can get your home sparkling in a snap:
1. Pet hair
Is your carpet full of stubborn pet hair that won't budge? Instead of waging wars with your vacuum cleaner, use a pumice stone instead. Simply run this handy pedicure tool along the surface of your carpet to lift the hair gently without hassle.
2. Icky vomit
Vomit, in any scale, is hard to deal with—especially pet vomit. While it isn't a common practice, letting it dry and vacuuming it later makes for an easier clean-up. Clean the spot with a mild mixture of soap and water afterwards to get rid of any leftover residue.
ADVERTISEMENT - CONTINUE READING BELOW
3. Smelly sleeping area
If your dog likes to take naps on your bed, it might leave your sleeping space smelling a little funky. To get rid of odor and keep them off of your mattress, add 1/4 cup of apple cider vinegar with your regular laundry cycle and your sheets will be good as new.
4. Stinky kitty litter boxes
Prevent having a stinky kitty litter by adding a layer of baking soda at the bottom of the box. It will absorb all the odors without bothering your feline friends.
5. Kitchen counter crossers
Can't seem to stop your pets from trying to climb your kitchen counters? You can keep them off of surfaces with this magic concoction—mix three parts water with drops of citronella, lavender, peppermint and lemongrass oils, and simply spray on surfaces where you don't want them running around.

This story originally appeared on RealLiving.com.ph.

*Minor edits have been made by FemaleNetwork.com editors
Load More Stories