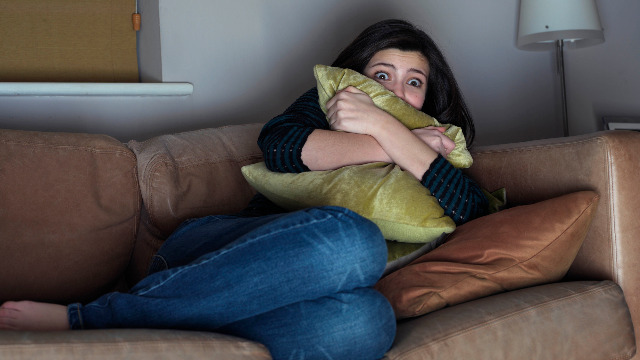 Though most of us don't deal with killers and crimes on a daily basis like Annalise Keating and her students, there are still a few scenarios from the show that could hit us close to home. Here are five of them:
1. Be betrayed by the person you trust the most
Annalise and Sam have stayed together despite the numerous problems they have had, but their marriage ultimately reaches its breaking point when the news of Sam's affair with Lila comes out. This just goes to show how easily betrayal can jeopardize things. And this doesn't  apply only to relationships, too. So if ever you find yourself in a scenario that doesn't contribute to your emotional well-being (be it at work or with love), have the courage to walk away.
2. Fall in love when you least expect it
Connor and Oliver's relationship starts in the most unconventional way. They haven't planned to take things seriously, but everything unfolds into something much serious. Take every situation as an opportunity to find love and just take the chance to see where it goes. 
3. Feel hated by your man's family
You can try all the tricks in the book and still not earn the approval of your man's family—just look at Annalise and Michaela. This is a huge red flag, if you ask us. But if you think your man is worth the drama, then stay with him. 
4. Have feelings for someone who is already taken
Who hasn't been in Laurel's shoes? This is a very human response that anyone can go through. What you do with your feelings, however, is what you have control over.
5. Prove yourself to be the best
Annalise remains on top of her game even with the craziness going on around her. Keep your eyes on your goal and take everything one step at a time. Just like her you can also go a long way if you don't let personal issues hinder your dreams.
We're sure you're just as excited as we are to find out what happens next to Annalise and the Keating Five. Good thing HTGAWM is finally returning on air late this September. While eagerly anticipating its season 3 premiere, make sure to brush up on past events by watching the previous episodes on Netflix. 
Love your shows? We also recommend Stranger Things and Marvel's Daredevil for those who like a more fictional spin to their series. 
*Netflix subscription required 
This article was created by Summit Storylabs in partnership with a Sponsor.