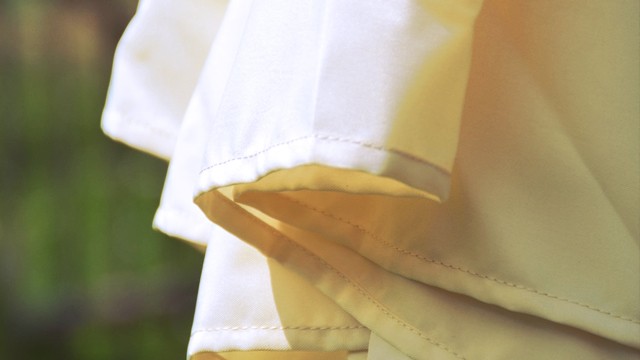 Stains are archenemies of every homemaker—it has the power to ruin clothes, carpets, and even furniture. Contrary to popular belief, there is no one special ingredient to get rid of them all and sometimes, bleach just makes the damage worse. To help you out, we've found a few alternatives that can keep your belongings clean and your home chemical-free:

1. Lemon Essential Oil
This kitchen staple isn't just great for keeping your home smelling fresh—it can remove crayon and semi-permanent marker stains in a snap, too. Just dab a few drops into the stained spot, wait a few minutes and wipe it off with a damp washcloth.

2. Hairspray
Alcohol-based products, in general, are great tools for cleaning. What sets hairspray apart is that it has ethanol content which is a powerful solvent that can rid cloth of ink stains. Simply spray the stain, leave to dry, and throw the item of clothing in with your usual wash load.

3. Eucalyptus Oil
Believe it or not, this minty fresh fragrance we love for pampering sessions is the secret ingredient to getting grease stains off of kitchen cabinets. Add a few drops to your usual cleaning solution to make sure to get every bit of residue off of the doors.

4. Sunshine
Yup, you read it right—you can harness the power of the sun to get rid of set-in stains. Start by drenching your dirty shirt in a solution of detergent and water and hang it up to dry with the stained area facing the light. Once the stain has lightened, load the shirt with the rest of your laundry for a spin in the wash.

This story originally appeared on RealLiving.com.ph.

*Minor edits have been made by FemaleNetwork.com editors.
ADVERTISEMENT - CONTINUE READING BELOW
CONTINUE READING BELOW
Recommended Videos
Load More Stories