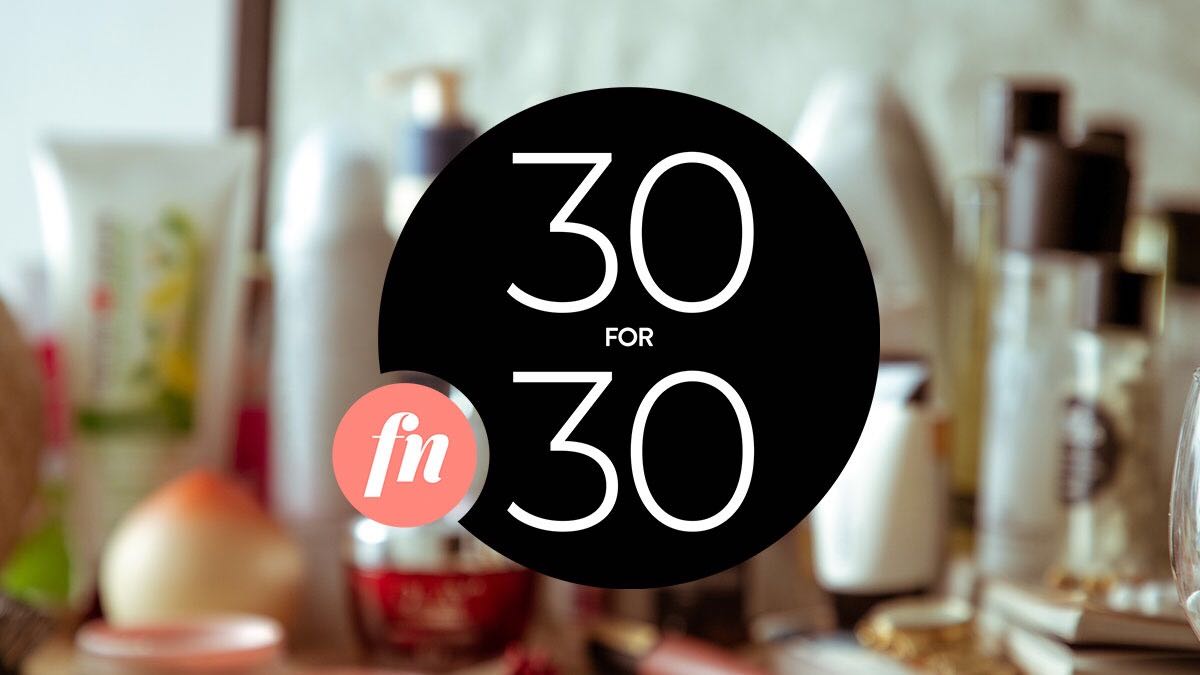 As a career-driven, 30-something Pinay, your day most probably consists of a lot of commuting, hustling, and getting things done. And while your calendar may be full, you should never forget your most important priority: yourself. It's never selfish to practice self-care—no matter how hectic your day (or your life) is, which is why we're here to make things easier for you with Female Network's 30 for 30 for 2019.
ADVERTISEMENT - CONTINUE READING BELOW
Now on it's third year, 30 for 30 is a list of 30 items that your 30-something mind, body, and heart will appreciate in the name of self-care. We've asked real Pinays to try and test more than a hundred products and services including beauty and skincare treatments, accessories, financial tools, travel apps, and hotel accommodations, among others, to ensure that we cut through the noise and deliver you the most sulit, or at least, value-for-money options that can help you improve your everyday. The goal is to help you live your best life, and to remind you that, girl, you're doing great, and you're definitely worth it:
Myra Ultimate
P20/capsule, P600 for 30 capsules
Available in: drugstores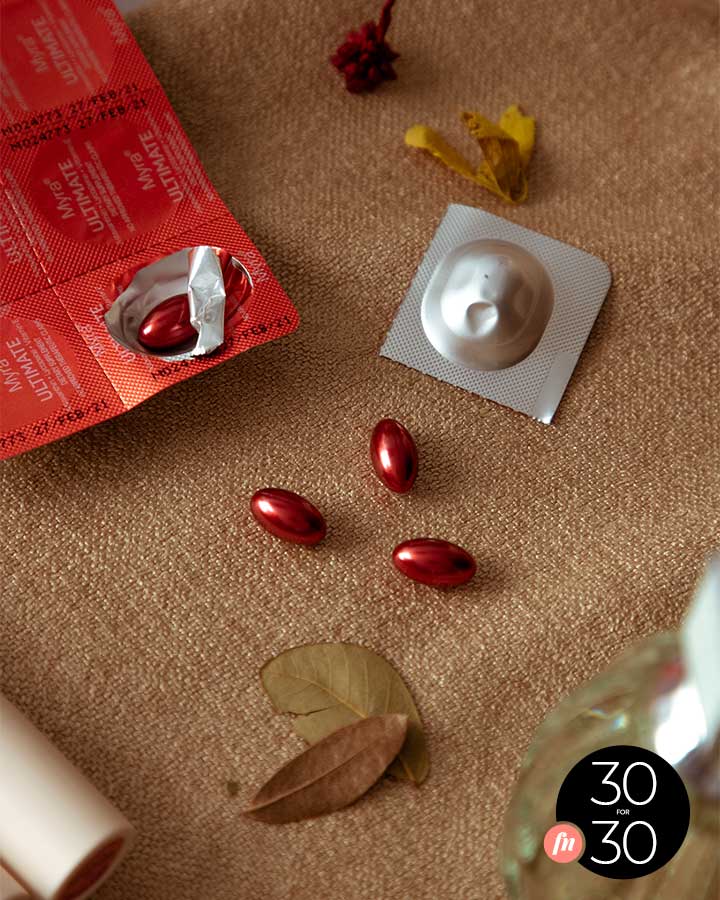 ADVERTISEMENT - CONTINUE READING BELOW
Recommended Videos
Let's get it out of the way: we know that Myra Ultimate is a bit pricey, but if you want to take care of yourself both inside and out, then it comes out as a pretty good investment. These tablets are made with astaxanthin, an antioxidant that's normally found in microalgae. There have been studies noting that continued consumption of this antioxidant (orally and topically) can result in the lightening of fine lines—and it really does work. Results are best seen after 30 days.
Beach Born Witch Hazel Healing Toner
P280/100mL
Available at: beachborn.ph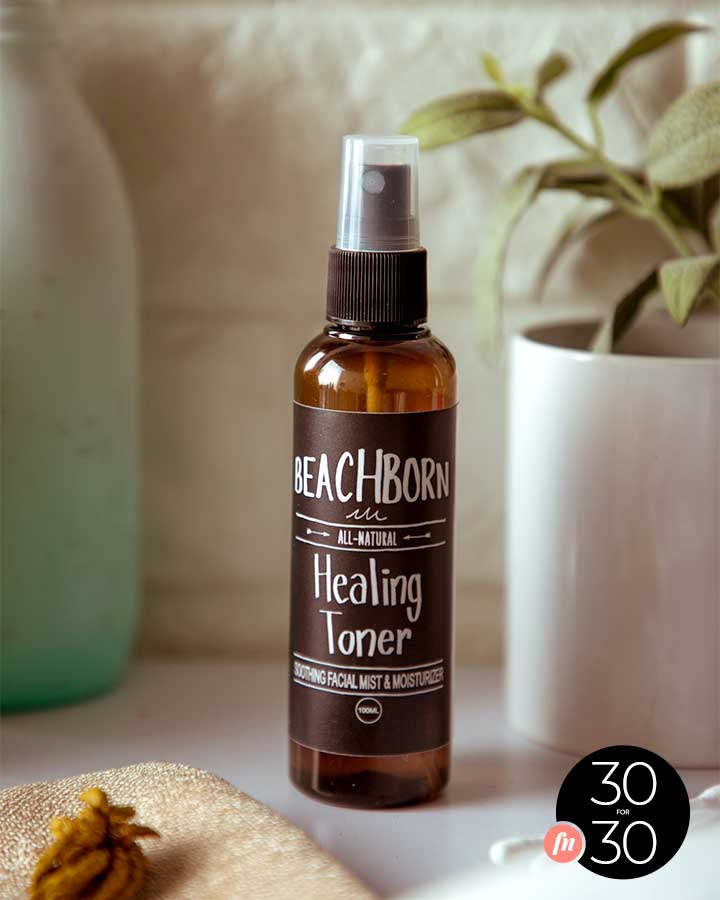 ADVERTISEMENT - CONTINUE READING BELOW
Some have claimed that this toner has helped them manage their acne, while others have praised its gentle properties since it doesn't dry out their skin. A multi-tasking product at an affordable price will always be a win, even more so when it's proudly local! Aside from being a toner, you can also use this bottle as a refreshing facial mist, or a makeup setting spray. "I also spritz this on my underarms as a light deodorant when I don't need to do anything strenuous… plus the scent isn't too harsh," says one tester.
Maybelline Instant Age Rewind Concealer
P399
Available in: department stores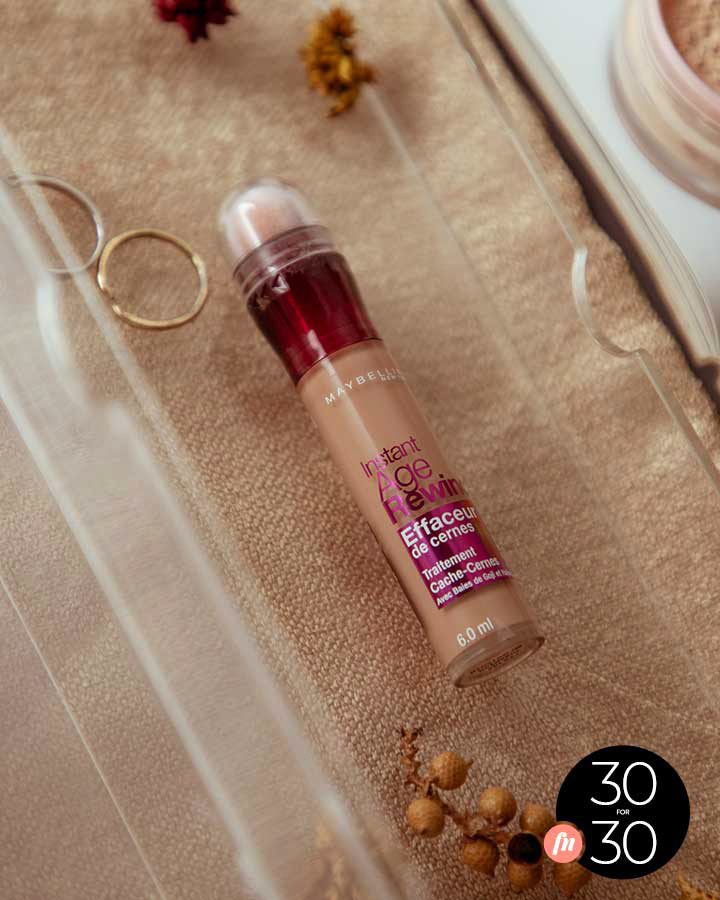 ADVERTISEMENT - CONTINUE READING BELOW
In your 30s, it's best to look for a concealer that isn't too thick so as to keep it from settling into fine lines and wrinkles. This globally raved-about product is fit for the job. It's so light that you'll feel like you've only applied eye cream—and it works like one, too, as it's packed with goji berry, an antioxidant known to improve the skin's elasticity. 
The twist-up tube delivers medium to buildable coverage that's enough to lighten dark circles, but not full enough to completely cover up dark spots; and that's not exactly a con, especially if you prefer a more natural, 'no makeup' look. It's especially perfect for those days when you want to skip foundation, and just need a bit of coverage to instantly look fresher.
Olay Power Duo: Regenerist Micro-Sculpting Cream and White Radiance Light Perfecting Essence
Olay Regenerist Micro-Sculpting Cream, P1,899, and Olay White Radiance Light Perfecting Essence P1,104 
ADVERTISEMENT - CONTINUE READING BELOW
Available in: Department stores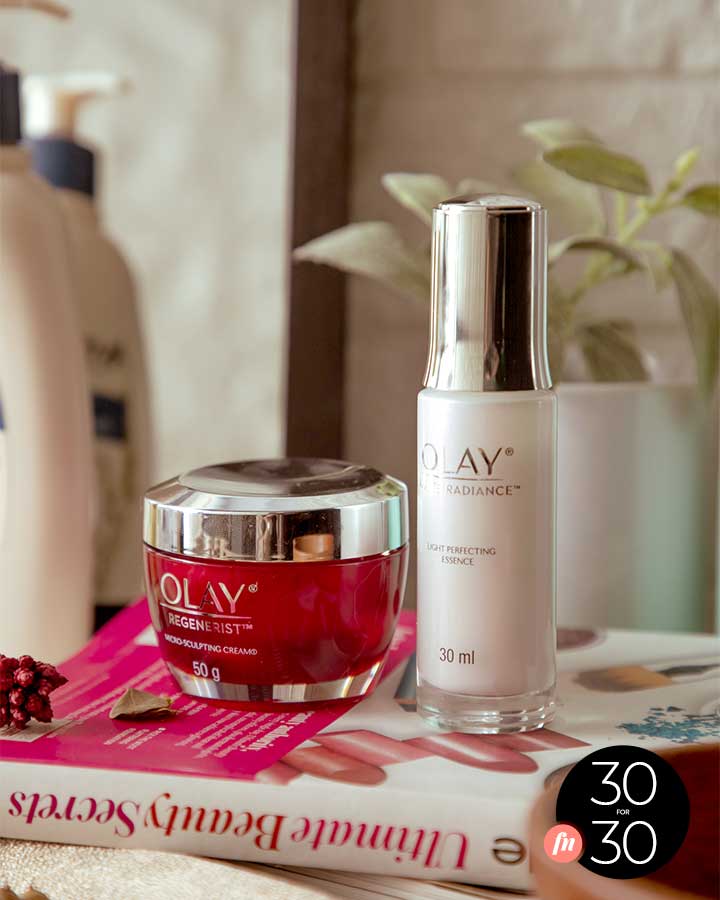 The Olay Regenerist Micro-Sculpting Cream, aka 'the red jar,' is a known anti-aging cream that's nice and light, not the usual thick night creams we know of. It is best for repairing the skin from the day's pollution and makeup. For a brighter complexion, pair it with the Olay White Radiance Light Essence. "It was a game changer for me," says one tester. "I'd wake up with bright and well-rested-looking skin. I'd also use this combo to prep my skin for makeup."
ADVERTISEMENT - CONTINUE READING BELOW
FN Tip: Try this power duo if you're a fan of dewy and luminous skin, and if you're not into layering tons of thick products!
The Inkey List
Prices start at P450
Available at: Beauty Bar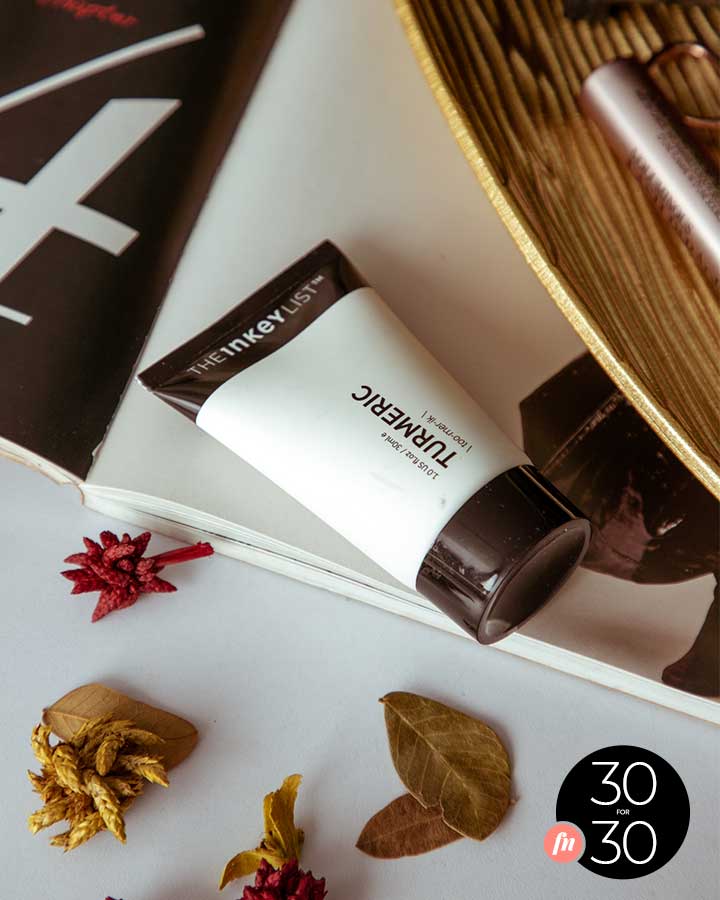 This range recently dropped in Beauty Bar, and we are loving the variety and effectivity of the line. The prices of the products only go from P450 to P1,050—and that's pretty economical considering the tags on other products out there that have the same effect. Aside from this, though, Inkey's releases are pretty light and effective, and you'll really see results the morning after you use them. We're currently loving their Tumeric Cream (P895), as since it's not oily, it makes a great base, and it really does help with reducing fine lines caused by too much brow furrowing.
ADVERTISEMENT - CONTINUE READING BELOW
Dove Nourishing Secrets Relaxing Ritual Body Wash 
P210
Available in: department stores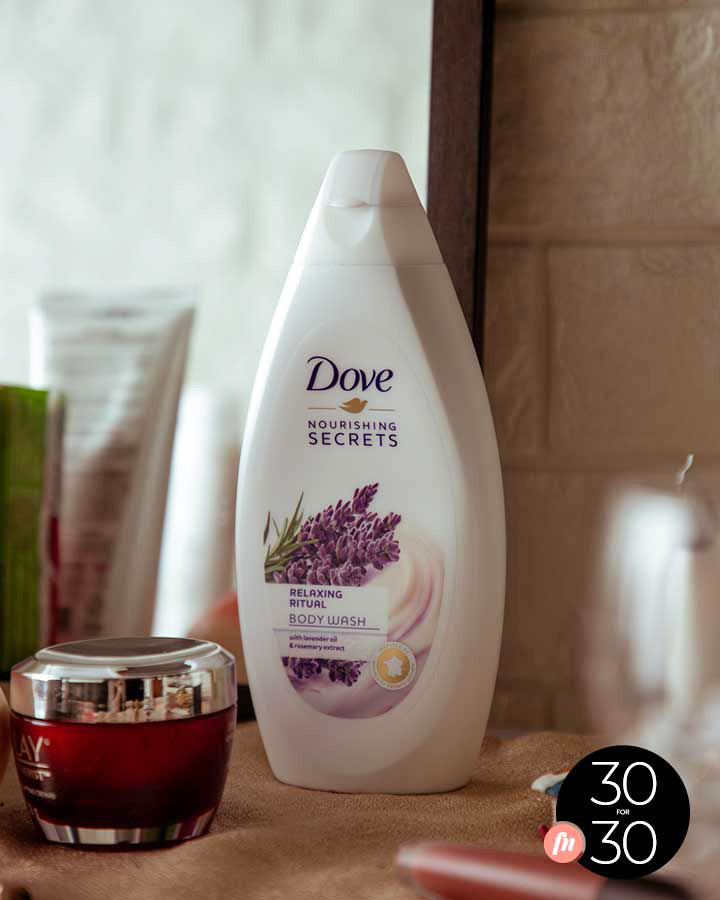 Dove has always championed their moisturizing formula, and the Nourishing Secrets Body Wash does not disappoint. But more than that, it's the scent and quality of the line that makes it stand out, especially the Relaxing Body Wash with Lavender Oil and Rosemary Extract, which smells and feels like a spa in the shower. (It was actually inspired by the beauty rituals of French women!) The packaging is a plus, too! "I've always appreciated the easy-to-use bottle caps of Dove's body washes, plus the packaging makes it easier to grip in the shower since it's not a big round bottle."
ADVERTISEMENT - CONTINUE READING BELOW
FN Tip: The deodorants of this line smell amazing, too!
L'Oreal Paris Rouge Signature Lip Tint
P349
Available in: department stores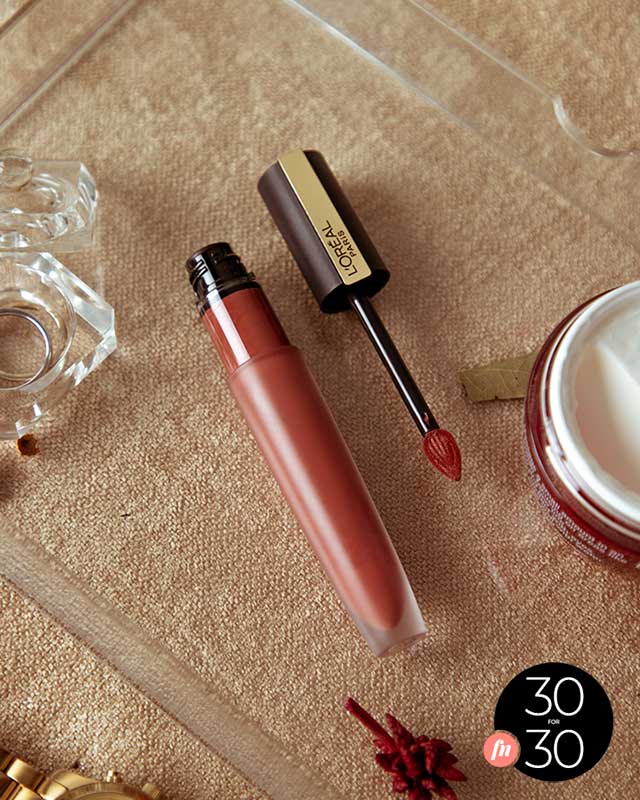 Nowadays, lip tints are a dime a dozen. This particular lippie, however, stands out from the rest for its hydrating, water-light formula. When worn, it feels like a lip tint but delivers extra, extra coverage like a liquid lipstick. One layer is enough to completely coat the lips. 
ADVERTISEMENT - CONTINUE READING BELOW
Because of its formulation, the tint isn't 100% lunch-proof, but it does gracefully wear down to a pretty, natural-looking stain that lasts way past 6 p.m. (in case you're too busy to reapply it by midday). It's perfect for women who suffer from dry lips, and who particularly hate the heavy, noticeable feel of wearing lipstick. 
Skin Potions Glowdust Illuminating Powder
P399
Available at: skinpotions.ph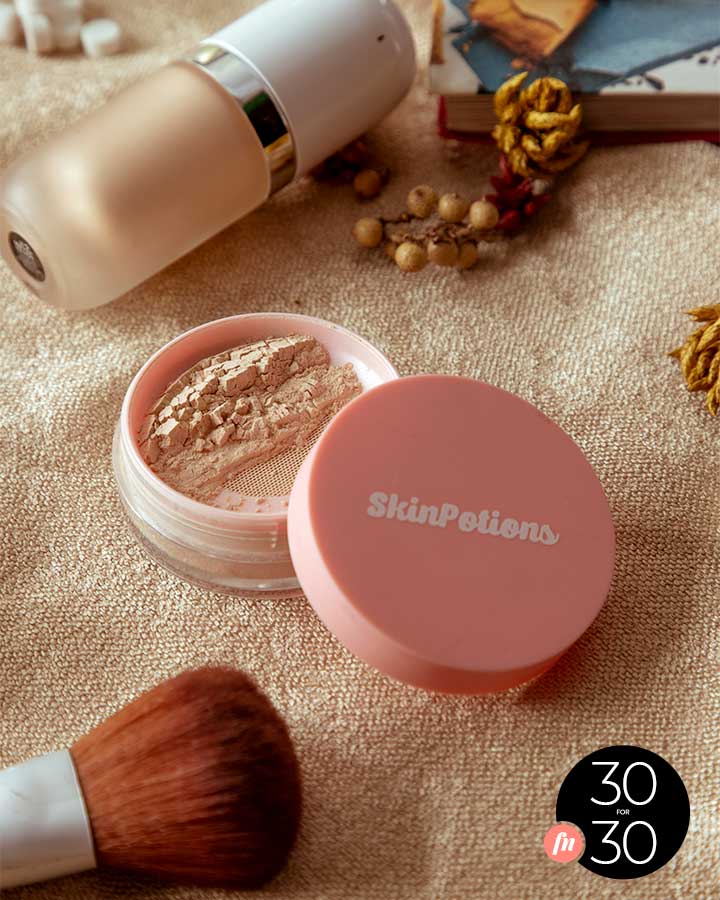 ADVERTISEMENT - CONTINUE READING BELOW
For years, face powders only had one job: to mattify the skin. But this loose, mineral powder by a local brand has an interesting extra-benefit: it can illuminate! Don't worry; its silky formula has no chunks of shimmer. It has tiny bits of sparkle, yes, but it comes off as a healthy-looking sheen on the skin. It's like a subtle highlighter and a powder combined—a great product to reach for when your skin feels dull.
If you have oily skin, it can appear a bit dewy by the end of the workday; simply reapply and dust it on your T-zone to cut back shine. The upside is its texture is so fine that it doesn't cake up.
FN Tip: Use it alone for a light, fresh day makeup or on top of your foundation for extra coverage.
MAC Cosmetics Fix+
P1,400
Available at: Lazada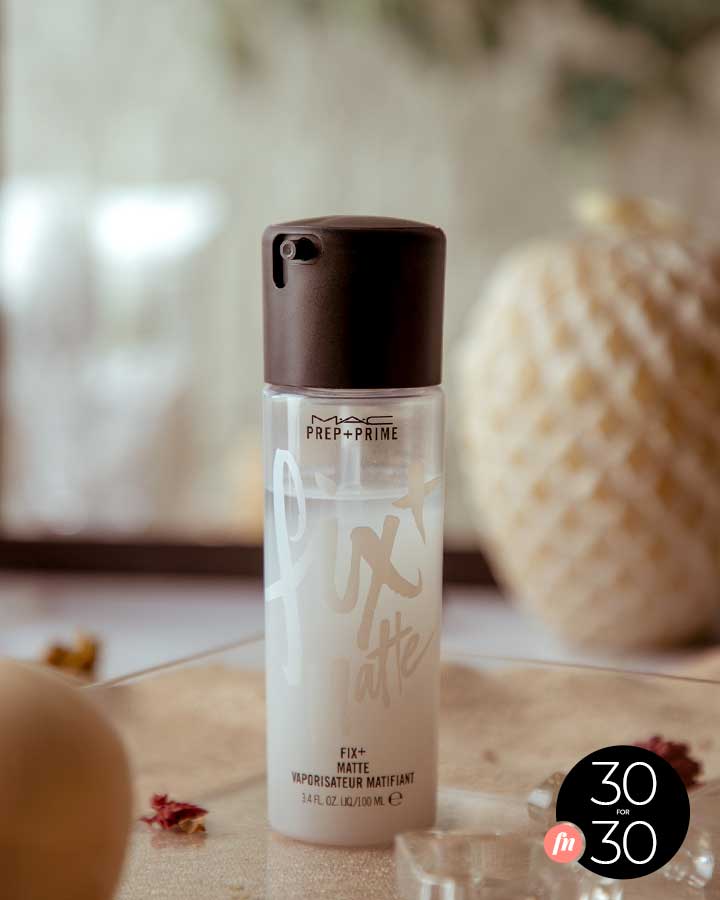 ADVERTISEMENT - CONTINUE READING BELOW
MAC's Fix Spray has always been a kikay kit staple for many Pinays: aside from it being a setting spray that keeps your makeup in place for the entire day, it also acts as a refreshing mist. One thing to highlight about this product (and the rest in its line) is how nice it smells. Where most settings sprays have a chemical fragrance, this has a light scent, making it a multi-purpose pick that should always be in your bag.
Human Nature Natural Shampoo and Conditioner Moisturizing Plus
Human Nature Moisturizing +PLUS Shampoo, P169.75/180mL, and Moisturizing +PLUS Conditioner, P189.75/200mL
Available at: SM Department Store, Rustan's, Robinsons, and other Human Nature outlets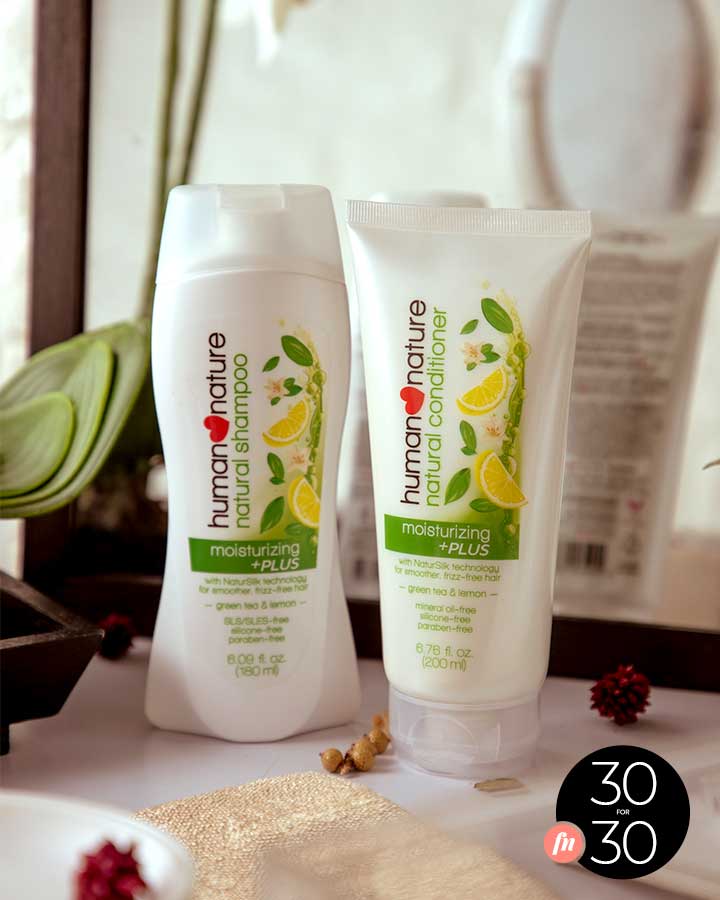 ADVERTISEMENT - CONTINUE READING BELOW
Human Nature has long been known for selling all-natural, sulfate-free shampoos, but this duo stands out because it's extra-moisturizing (sulfate-free shampoos normally don't lather as much so the boost of hydration is a plus). In fact, it's well-loved by curly- and wavy-haired Pinays! "I've used several organic shampoos but this one might be the best one for my wavy hair. I was also surprised by how creamy the product was when I lathered it on my hair," notes one tester. "[Paired with the conditioner], it kept the frizz at a minimum considering the humidity and it stayed smelling fresh even the next day," she adds, pertaining to the duo's light, citrusy lemon scent. Priced at P169.75, it's relatively cheaper compared to other sulfate-free hair products in the market, with rates normally starting at P250.
Lush Toothy Tabs
Available at: Glorietta 4, Power Plant Mall, SM Mall of Asia and Bonifacio High Street 
ADVERTISEMENT - CONTINUE READING BELOW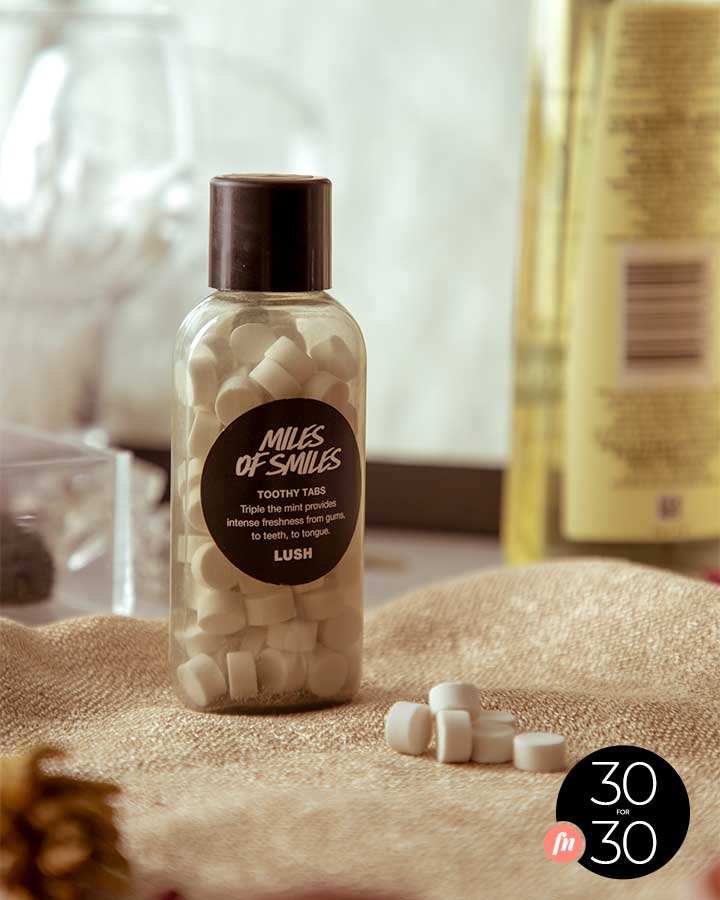 This product takes a bit of getting used to since it's toothpaste in tablet form. But it actually makes sense if you want to do away with unneeded chemicals to clean your teeth—it may taste weird (with ingredients that include baking soda, sea salt, and the mint, among others), but it does the job well. Light stains immediately disappear upon brushing, so if you want to brighten your pearly whites while keeping them free of tartar, this is the way to go.
ADVERTISEMENT - CONTINUE READING BELOW
FN Tip: Add this to your bag of toiletries when heading out of town!
Aveeno Skin Relief Moisturizing Lotion

P740/354ml
Available at: Lazada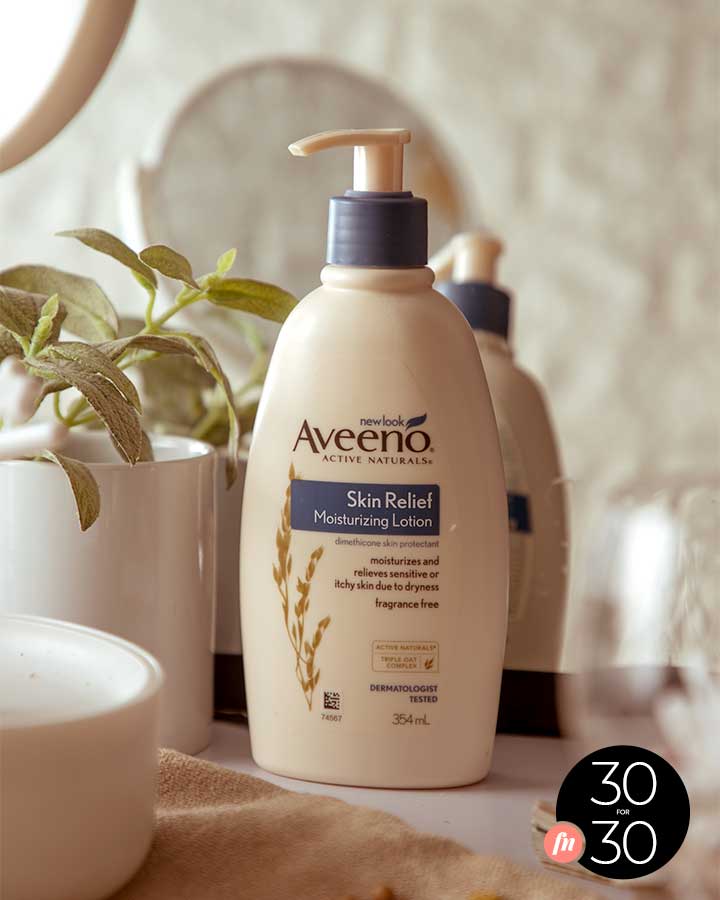 This rich lotion isn't fooling around when it claims that it can relieve dry skin. One tester raves that it has softened her rough elbows and knees overnight—and it stayed that way even until the following night. "Flakes and rough patches started to disappear," another tester notes. Made for extra-dry, itchy, sensitive skin, it's thicker than most lotions, a texture that's particularly beneficial for Pinays dealing with eczema. "This product is my lifesaver. I've been a longtime user of Aveeno products and their lotions do work well with my super dry and sensitive skin. It works well with people with eczema, like me!" shares Cindy, a tester who suffers from the skin condition.
ADVERTISEMENT - CONTINUE READING BELOW
FN Tip: It can feel a bit heavy on the skin by day so apply it sparingly. Otherwise, you can use it as an overnight treatment so you'll wake up to softer skin!
Neutrogena Body Oil
P538/250mL
Available at: Watsons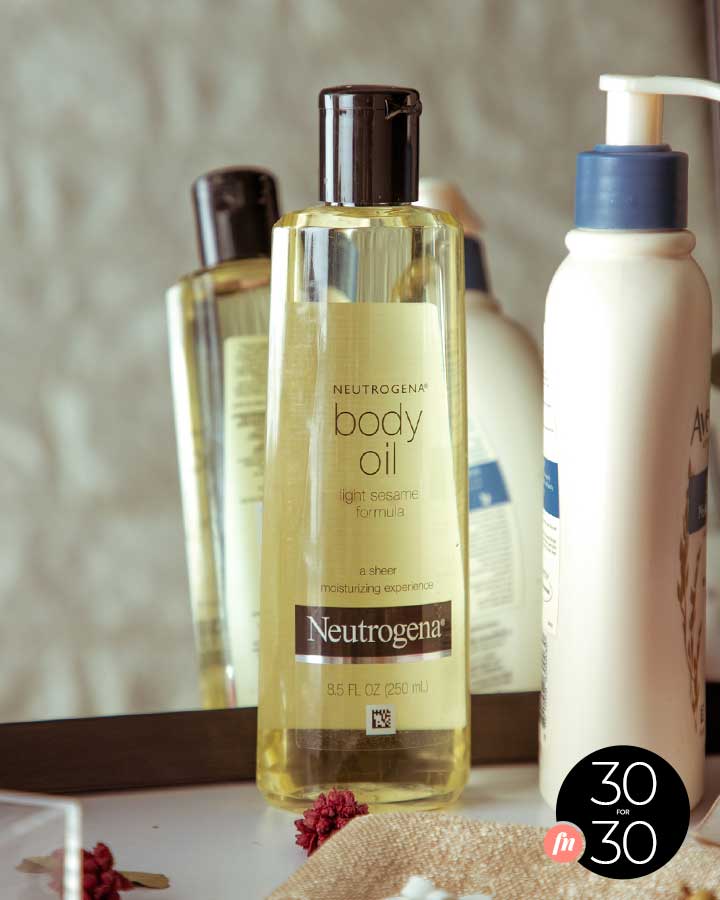 Body oil is the skin- (and self-) care product you never knew you needed. If you're a non-user, one common concern will most likely pop in your head: Does it feel greasy on the skin? When massaged on the body, Neutrogena's body oil, in particular, quickly dries down to a matte finish so you're never left with a greasy, sticky feeling; you'll only notice how much smoother and more pampered your skin feels! "It smells divine," says Jill, a 30-something tester who has sweared by this body oil for years. She applies it right after showering "when there are still droplets of water on my skin" (water helps the oil deeply penetrate the skin.) You can layer it under your lotion but if you commute going to work, it's best used alone as an alternative to your lotion.
ADVERTISEMENT - CONTINUE READING BELOW
Garnier Micellar Oil-Infused Cleansing Water
P349/500 mL
Available at: Lazada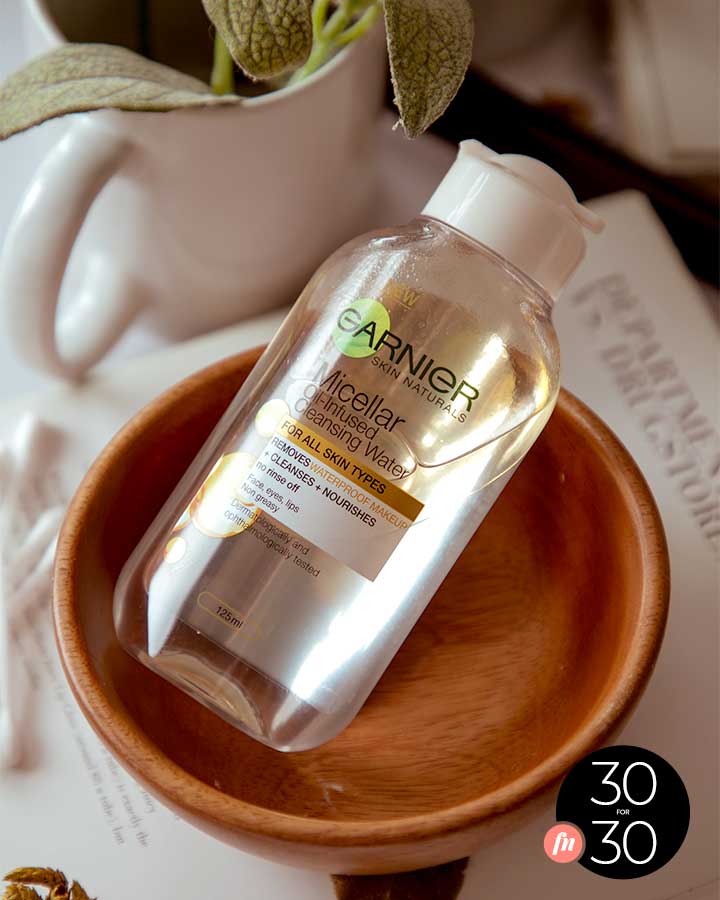 Micellar water is popularly known for gently cleansing the face and removing makeup. The downside is its formula can sometimes be "too gentle" to take off stubborn gunk. Luckily, this new, oil-infused variant exists. Mixed with Argan Oil, a well-known moisturizing ingredient, this micellar water dissolves waterproof mascaras and eyeliners without leaving the entire eye area feeling dry and irritated. Although the label on the packaging suggests that it can be used for the face, if you have extremely oily skin, only use it only for the eyes and lips, as it may feel a bit greasy.
ADVERTISEMENT - CONTINUE READING BELOW
Fancy Handy Peach Eye Contour
P395
Available at: Beauty Bar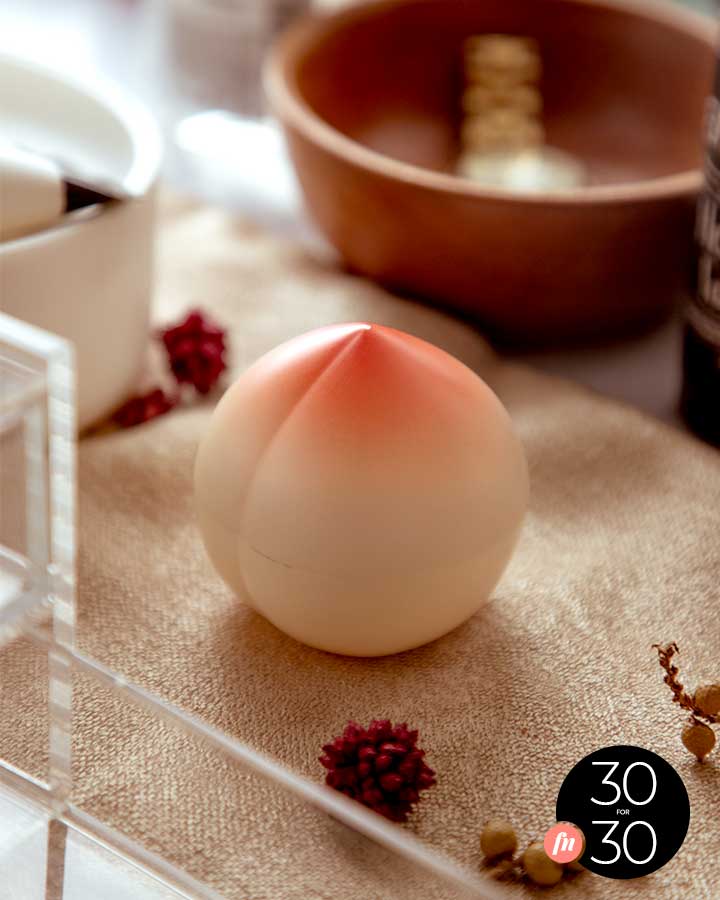 "Peach Eye Contour is love!" says one tester, and it's true. Working in front of a computer monitor the whole day can do a number on your eyes (and your under eyes), and this nice-smelling, serum-like product is such a treat. This is best applied at night, after you've cooled it a bit in your fridge. No matter how heavy your peepers feel before going to bed, you'll wake up with them totally refreshed! A little goes a long way, so apply sparingly.
ADVERTISEMENT - CONTINUE READING BELOW
Dove Intensive Renew Deodorant Dry Serums
P145
Available in: all leading supermarkets, department stores, drugstores, and e-retailer sites nationwide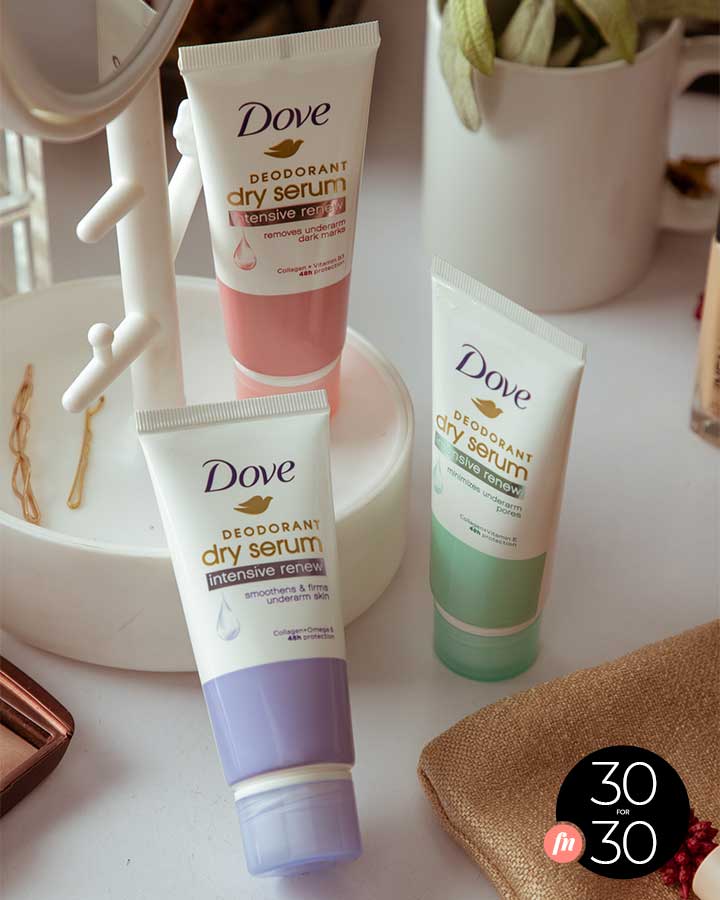 In case you forgot, your underarms—like the rest of your face—has pores; this makes them prone to dark marks, large pores, and even blemishes. Dove's newest line of serum deodorants tackle these common skin concerns. Packed with skin-firming Collagen Booster and active vitamins like vitamin E (moisturizing and pore-minimizing) and B3 (whitening), and Omega 6 (skin-renewing), these deodorants work like skincare for the armpits. "The product has a similar consistency to lotion," said one tester. However, she also noted that "applying it with its dome applicator is harder than simply using your own hands."
ADVERTISEMENT - CONTINUE READING BELOW
FN Tip: It's best applied like a lotion! The serum dries up way quicker when warmed up and applied on the skin using your hands.
Wet Naturals Brush
P899 
Available in: selected Watsons and SM stores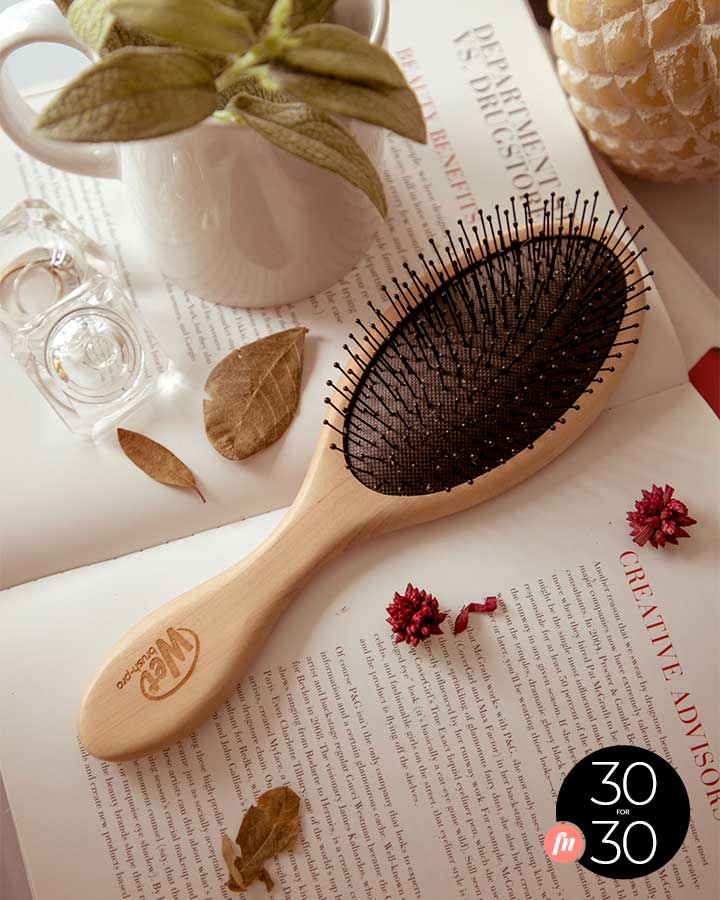 Many take hair brushes for granted: as long as it can untangle the hair, it's all good, right? However, much like your skin, your hair changes as you grow older, and you'll notice that your strands are more prone to falling. This gentle brush addresses this specific concern. It has bristles that are so bendable (if you've been using ordinary brushes all your life, you'll notice the big difference) so it doesn't tug the hair, especially when you untangle it after showering. This minimizes pain on the scalp, and lessens hair loss. One big bonus? When brushed on dry tresses, it leaves hair feeling softer!
ADVERTISEMENT - CONTINUE READING BELOW
Babyliss Cord Keeper 
P4,070 
Available at: Landmark and Rustan's department stores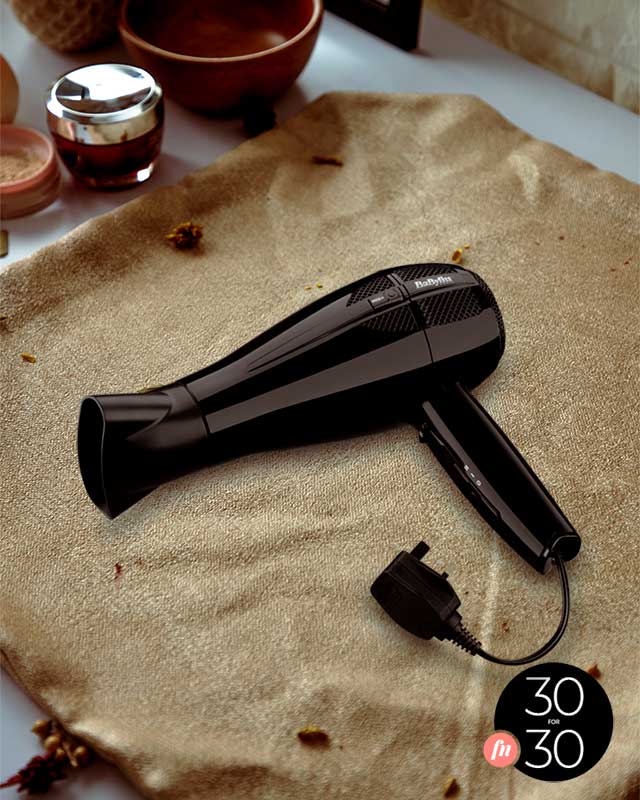 Some people will argue that you don't really need to spend much on a hairdryer as long as it gets the job done, but knowing the damage daily heat styling can do to your tresses is one reason to splurge on a beauty tool that will keep your hair healthy. Most Babyliss hairdryers already use ionic conditioning to keep your locks smooth and shiny, as well as heat-balancing ceramic technology to make sure it's gentler on the hair, but the advantage of the Cord keeper is already in its name—having a retractable cord makes it both travel-friendly and fuss-free. Perfect for the woman on-the-go!.
ADVERTISEMENT - CONTINUE READING BELOW
Maidenform Bras and Shapewear 
Price range for bras start at P2,000+ and shorts at P1,300+ 
Available at: Rustan's department stores (Makati, Alabang, Shangri-la, Gateway, and Cebu) and Zalora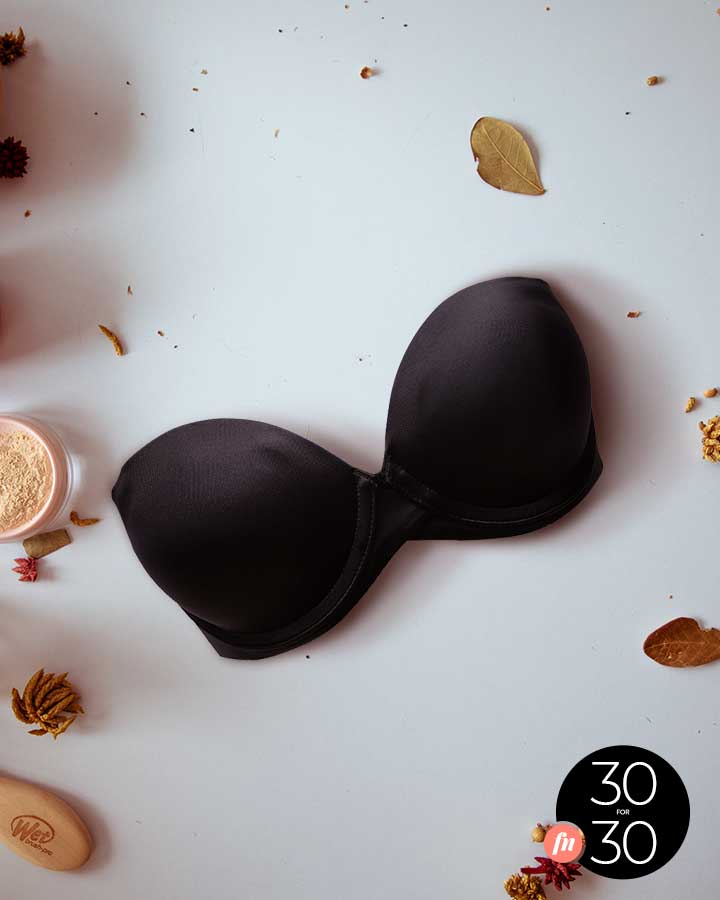 Maidenform is an old name in intimate apparel, and it's a tried and tested brand that won't let you down. Their bras and panties will last you years before they even show signs of wear and tear. But the best thing about Maidenform's products is the kind of support that they offer. Their bras give you the lift that you need without their straps biting into your skin. Their shapewear is also quite reliable. Since they're made with a mix of nylon, cotton, and spandex, they're not too warm, and they give your puson the support you've always wanted, and since you're supported, your posture improves, too!
ADVERTISEMENT - CONTINUE READING BELOW
FN Tip: Maidenform's shaping boyshorts are perfect for tube dresses, and even for form-hugging jeans!
Comfort Care Detergent
P212/850mL (Pink Liquid Detergent Glamour Care) and P141/600g (Pink Powder Detergent Glamour Care)
Available at: Shopee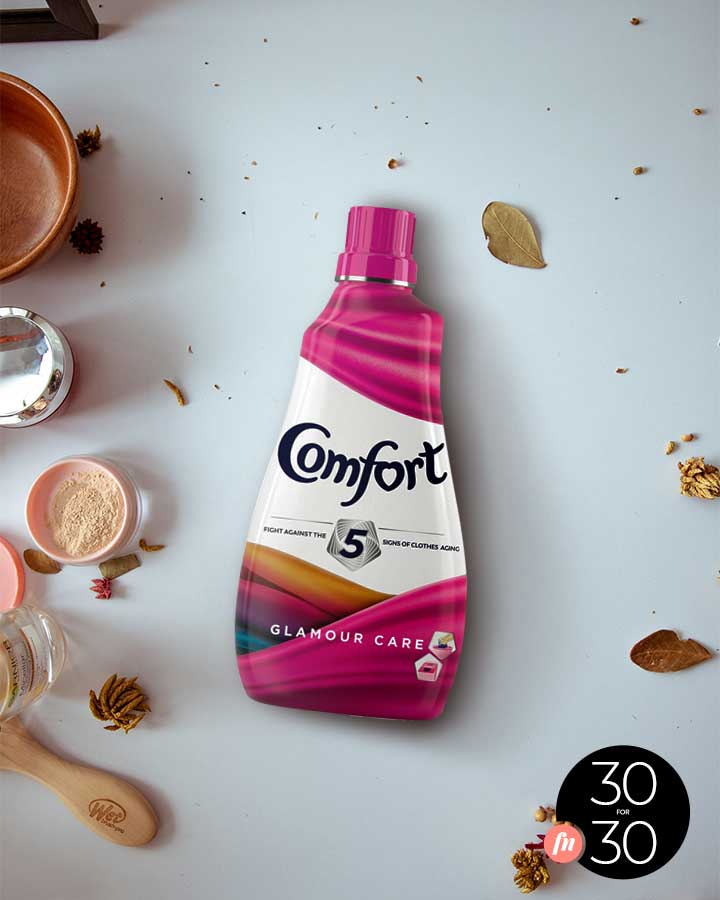 Laundering your clothes inevitably thins the weave out: it's a common and accepted fact. With this detergent-and-fabric-conditioner combo, though, the opposite happens. The formulation of Comfort products somehow restores your clothes, making them feel like how they felt when you first bought them. Worn-out shirts slowly recover their initial form and body, while slacks become crisper. (We know, it sounds magical, but it does work.) Another nice thing about this product is that the soapiness washes away easily, so you won't need to use so much water when you're rinsing.
ADVERTISEMENT - CONTINUE READING BELOW
Anello Bags
Prices for backpacks start at 2,000+ 
Available at: SM Megamall, Robinsons Place Manila, Robinsons Magnolia, SM City Fairview, SM Mall of Asia, and SM Southmall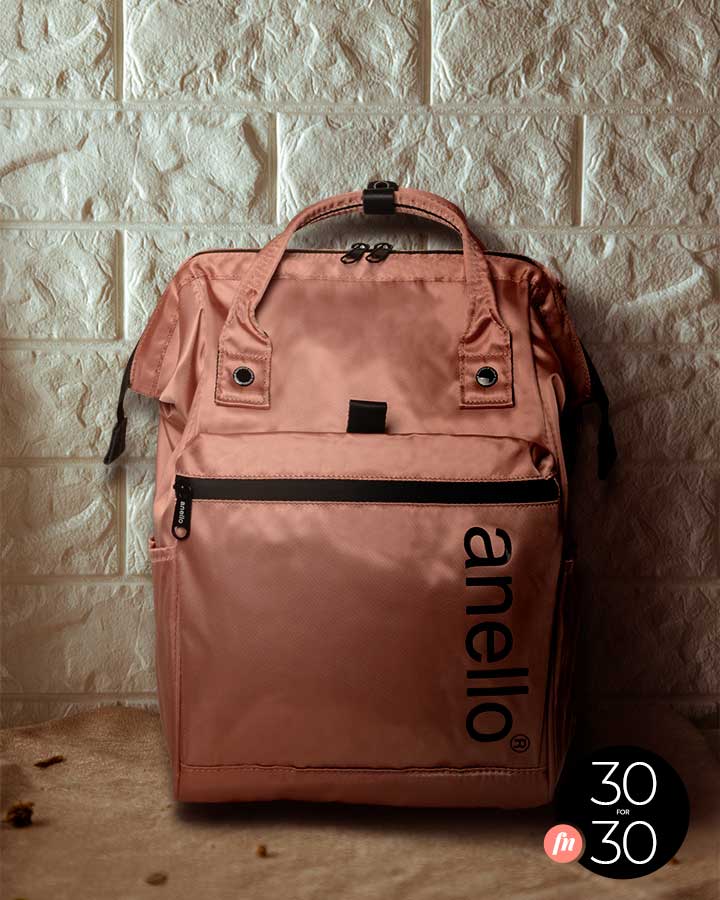 For the office woman who commutes or an entrepreneur who attends meetings all over the metro, you'll want a stylish bag that can fit all your essentials—laptop included. Plus points if they're water-resistant, especially during the rainy season. The usual problem is finding one that won't ruin your OOTD, or something that doesn't make you look like a college student.
ADVERTISEMENT - CONTINUE READING BELOW
Anello has tons of options with water-repellent fabric, such as their office-friendly Ness series and travel bags. You can also opt for more pastel picks, like their nude and pink shoulder bags and backpacks.
Nine West
Paisley Open Toe Sandals, P5,250, Toffee Half D'Orsay Pumps, P5,250, Fionela Embellished Pointy Toe Flats, P5,950
Available at: SM Megamall, SM Makati and SM Cebu Department Stores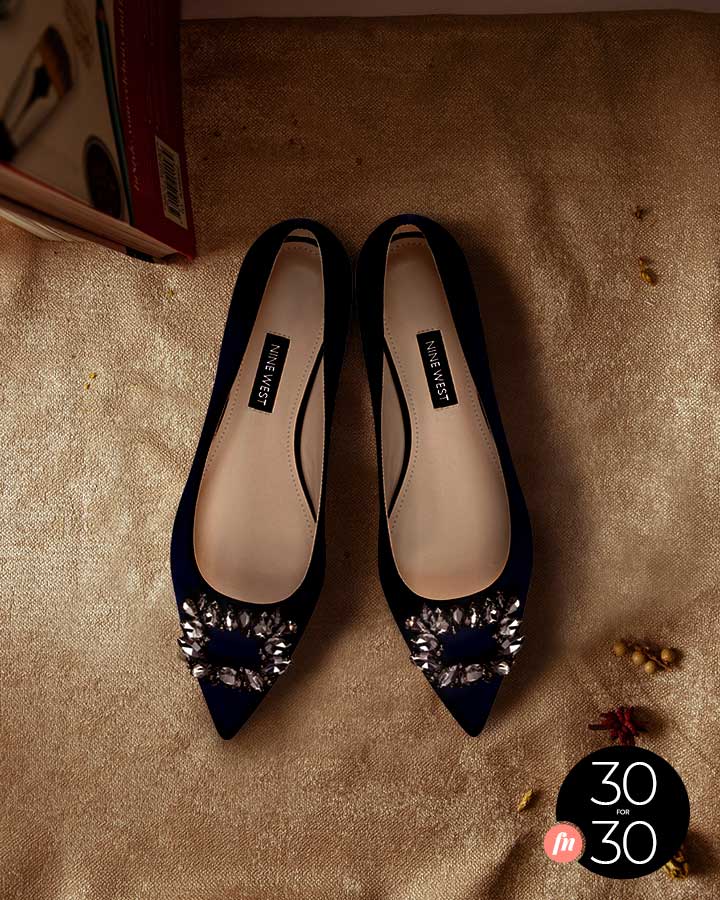 ADVERTISEMENT - CONTINUE READING BELOW
There are three things to consider when shopping for work shoes: Can you walk in it from 9 to 5? Will its color complement your office uniform? Is it sturdy? Nine West covers all the bases. Most of their footwear are available in neutral, office-friendly shades like white, black, nude, and navy blue, so you won't find it difficult to find an everyday pair. The brand's no-fuss, elegant shoes are a little pricey, but with their sturdy quality, you won't have to constantly replace your footwear (be wise with your purchases, ladies!).
P.S. Nine West has a wide variety of dressy flats, from pointed satin pairs to leather slip-ons, fit for the classy woman who wants to look polished even on casual days.
Philip Stein Signature Watches 
P41,700 
Available at: Robinons Galleria, Century City Mall, Shangri-la Plaza Mall, SM Megamall and SM North Edsa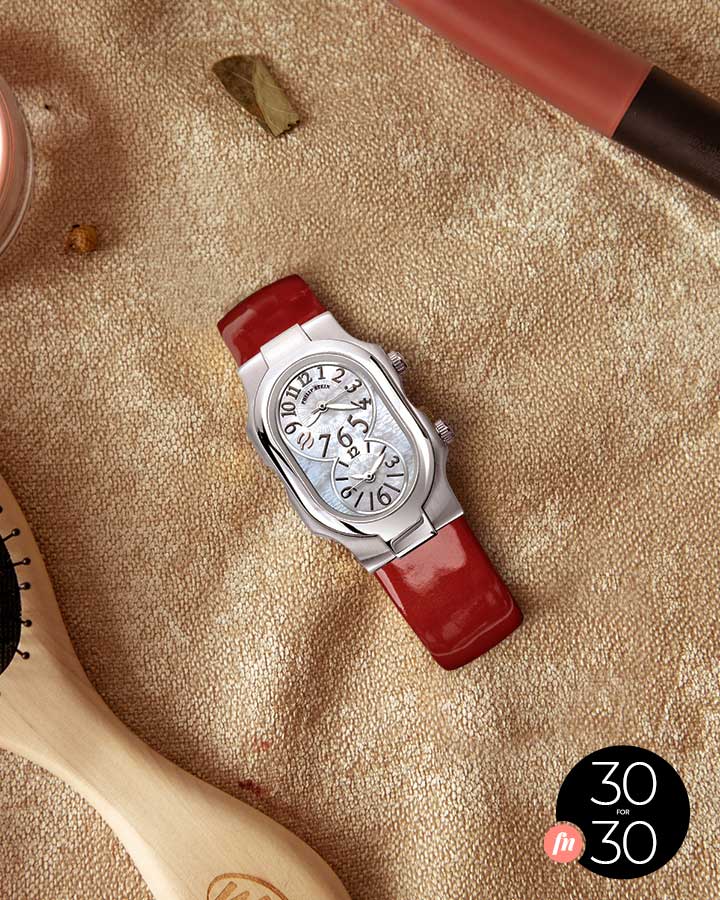 ADVERTISEMENT - CONTINUE READING BELOW
If you're looking to invest in a classic everyday timepiece, Philip Stein won't disappoint. Their signature leather watches, detailed with unique dual-time zone dials, come with interchangeable straps (from classic blacks and browns, you can swap them to bolder hues like green or red for a more perfonal touch). Known to sell out affordable luxury watches, Philip Stein's timepieces make a practical yet luxe addition to your day-to-day wardrobe.
Browhaus and Strip Manila 
P3,028 (Lash perming service), P698 to P1,898 (Bikini wax), and P6,500 (Underarm laser whitening treatment) 
Located at: SM Mega Fashion Hall, Greenbelt 5, and Serendra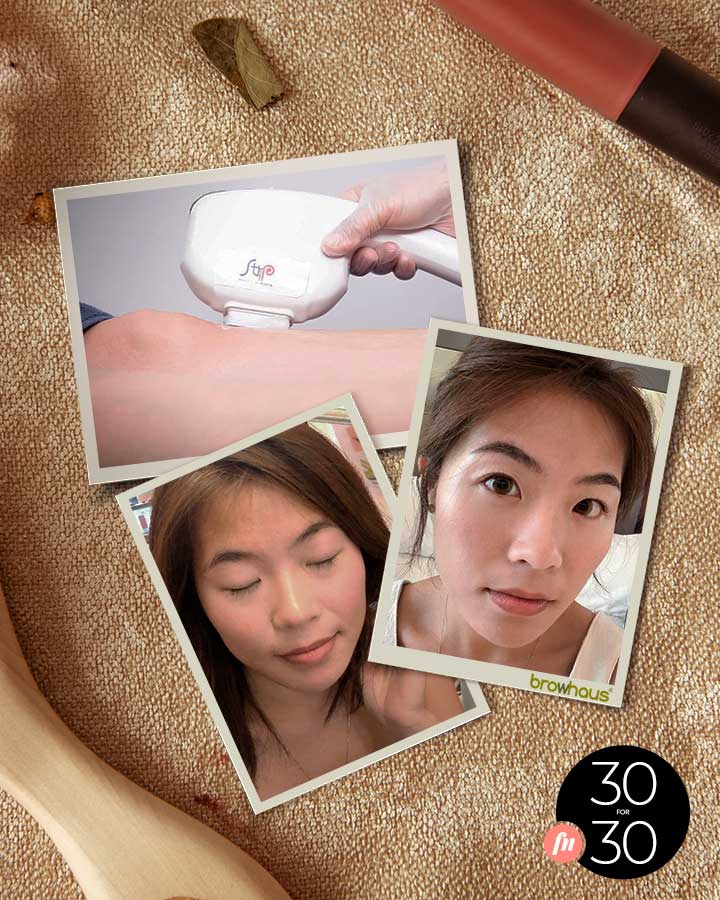 ADVERTISEMENT - CONTINUE READING BELOW
Hair removal and grooming in your 20s may have been all about going to the most convenient chains, but Strip and Browhaus are perfect for the FN woman looking for a more premium, upgraded experience. While the price for a bikini line or Brazilian may be steep (P698 to P1,898), it's a good investment if you're aiming for smooth skin afterward (perfect for summer beach trips!). Other noteworthy services include their Strip Ice laser whitening treatment for underarms, which brightens and evens out your armpits instantly in one session, and Browhaus' eyelash perming service called Lash Curl Up (P3,028), which can last up to two months if you follow their aftercare instructions.
Sofitel Philippine Plaza 
Room rates usually start at around P6,000+ a night for a maximum of two adults and two children 
Located at: CCP Complex, Roxas Blvd, Pasay, 1300 Metro Manila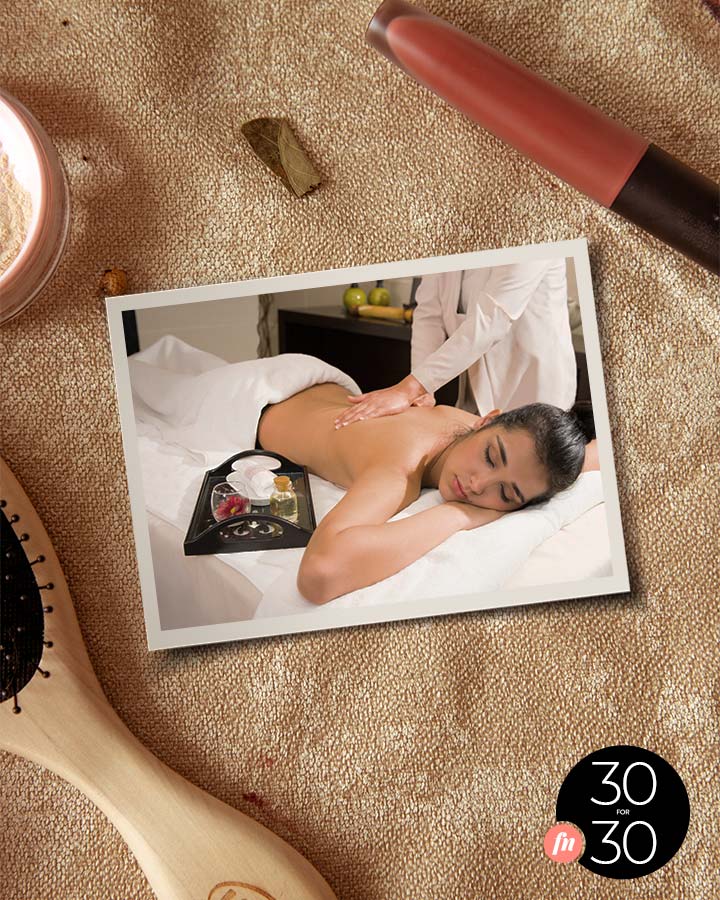 ADVERTISEMENT - CONTINUE READING BELOW
While Sofitel sits in the heart of Manila, it's one of those hotels that makes you feel like you're out of the city. With a dining and pool area overlooking Manila Bay (which is still quite beautiful during sunsets), it's one of the most accessible places to visit when you're in need of R&R. Aside from the extremely popular buffet resto Spiral, Sofitel also boasts of top-notch spa services at competitive rates, as well as five-star hospitality service that will make you feel warm and welcome.
Marco Polo Ortigas
Room rates start at P6,000+ to P8,000+  
Located at: Meralco Avenue and Sapphire Street, Ortigas Centre, Pasig City, 1600, the Philippines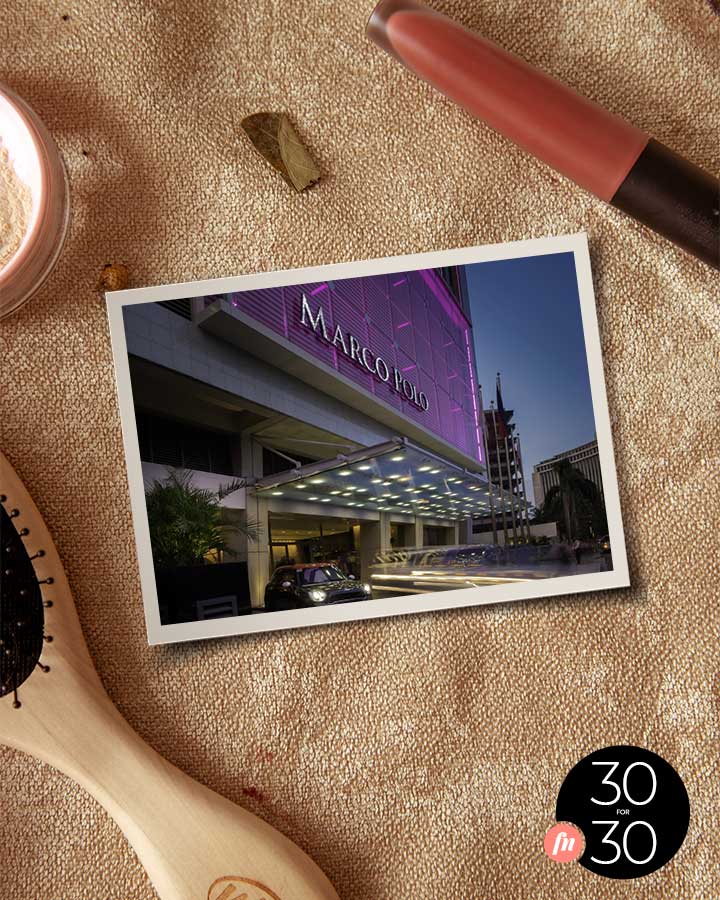 ADVERTISEMENT - CONTINUE READING BELOW
One of the reasons why Marco Polo Ortigas makes a great business hotel is because of its location. Standing along Meralco Highway in the Ortigas Business District, it's accessible to both public and private vehicles. But more than this, Marco Polo's top-notch services and amenities has time and again proven that it's one of the best hospitality institutions in the metro—it has, after all, been a Forbes Travel Guide Five-Star Hotel for three years straight. Experiencing its Continental Club Rooms highlights Marco Polo's first-class offerings, from luxurious accommodations to business-ready lounges. Don't get us wrong—Marco Polo isn't all work and no play. Booking a Continental Club Room means that you'll be pampered with additional services you need to be your best, career-driven self, so don't hesitate to ask the staff for anything you may need!
GCash
Available on: Google Play, App Store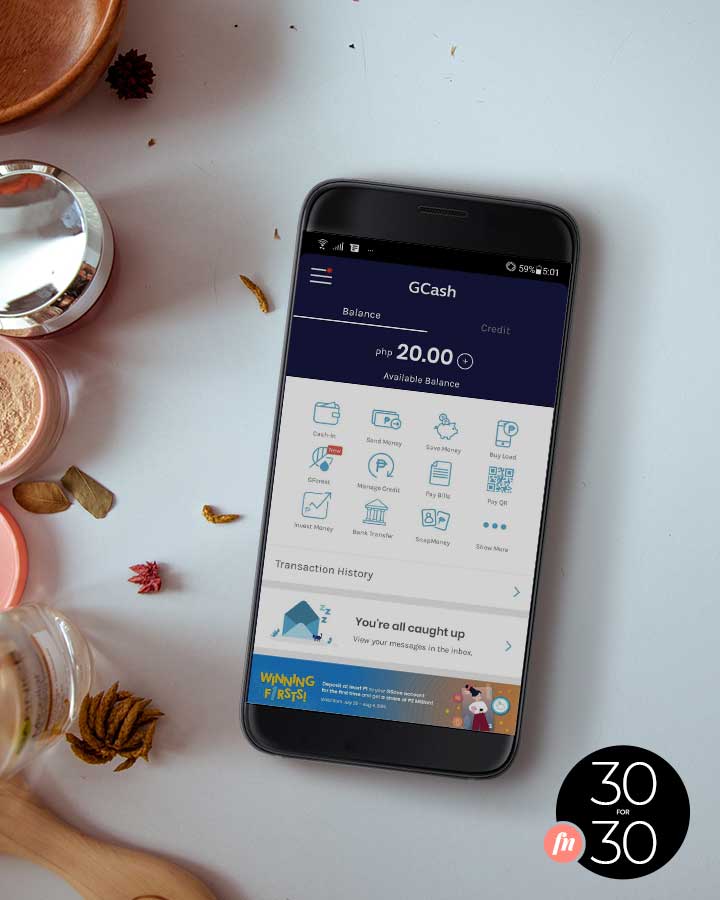 ADVERTISEMENT - CONTINUE READING BELOW
GCash has been around for a while, but recently gained popularity for their free interbank transfer transactions. But aside from transferring money to different bank accounts, GCash also lets you buy load, save money (at a higher interest rate than your usual savings account, thanks to their partnership with CIMB Bank), and even buy movie tickets via their app. You can also use it as a payment facility at partner merchants. The more you use the app, the more perks you get, including cashback and higher GCredit. The good news is you don't need to be a Globe subscriber to use it, all you need is a local mobile number!
Philam Vitality 
Available when you get one of their eligible Philam Life or BPI-Philam insurance policies.
ADVERTISEMENT - CONTINUE READING BELOW
Philam Vitality is a wellness program that rewards you with points for every step you take towards prioritizing your health—literally, you can sync your device for counting steps! You start by undergoing a health assessment—which you also collect points for—and they give you a set of goals based on your results. With each activity, you earn Vitality points, which you can, later on, convert to lifestyle and travel perks like discounts at gyms and hospitals, and even hotels and movies, so you'll really get motivated to rack up points. You can avail of Philam Vitality if you have one of their eligible Philam Life or BPI-Philam insurance policies. It also comes with a Vitality Active app that you can use to monitor your rewards.
Klook
Available on: app stores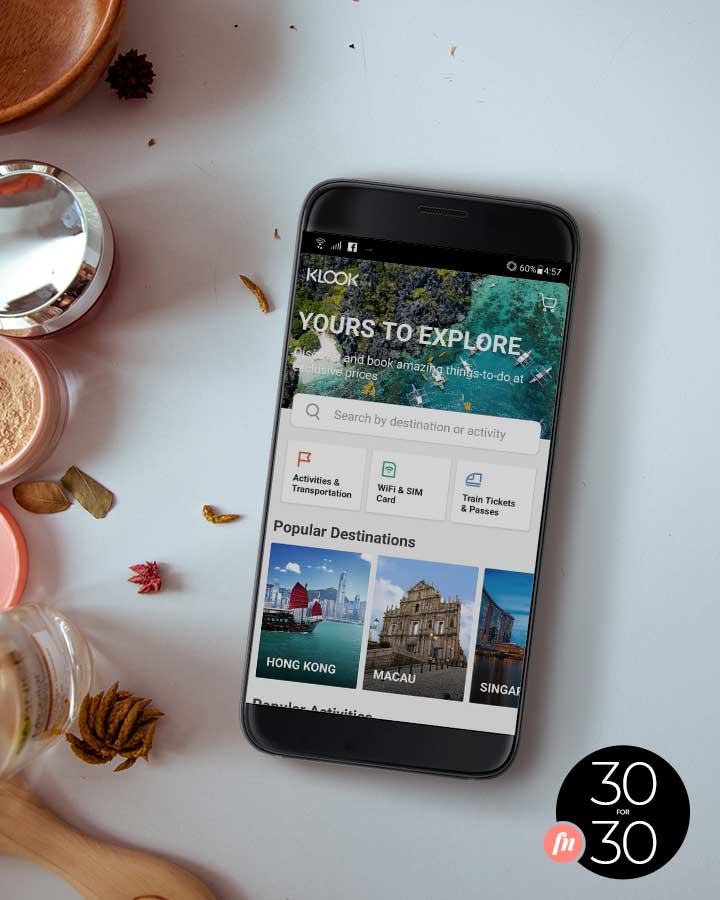 ADVERTISEMENT - CONTINUE READING BELOW
If there's one travel app you should always have in your phone, it's Klook. It's simple, easy to use, and it gives you the opportunity to book activities in your destination of choice in advance. It's most especially useful when you go abroad as you can also reserve for WiFi and airport transfers, so you won't need to worry about anything when you touchdown.
FN Tip: Try using Klook to look for interesting activities in your locale! You may even discover a nice staycation itinerary.
Citi PremierMiles Visa Card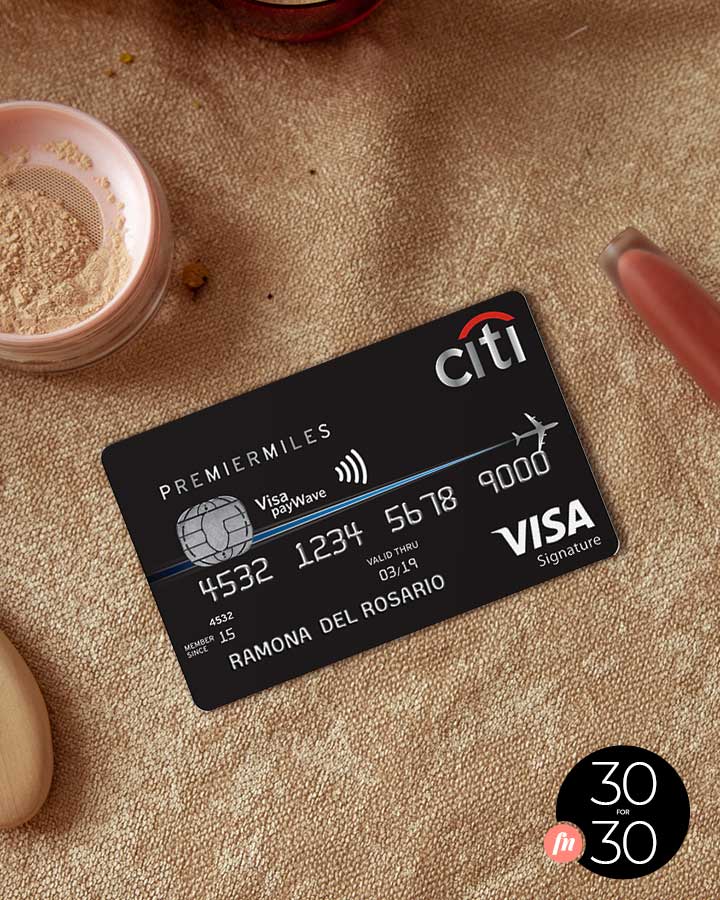 ADVERTISEMENT - CONTINUE READING BELOW
While Citi may not have the lowest interest rates, their Citi Paylite feature lets you pay straight purchases of P3,000 and up in installment at lower interest rates (you get notified with available options via text immediately after your purchase). They also have one of the best rewards programs available, which you can easily access on their website. If you are looking for something beyond usual perks and promos, try applying for a Citi PremierMiles Visa Card, as you get rewarded one PremierMile for every P30 you spend, which you can later on convert into airline miles or other discounts!
Produced by Patricia Melliza
Photos and Art direction by Jico Joson
Load More Stories