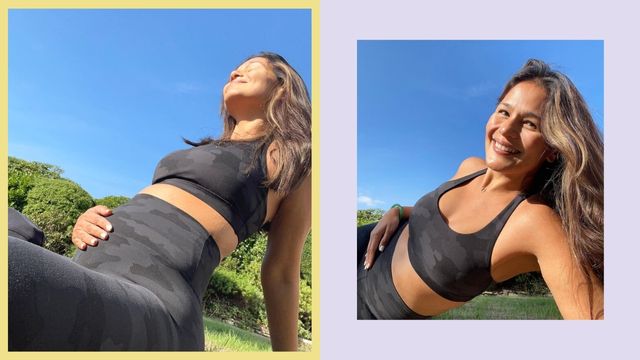 Iza Calzado refuses to conform. The 40-year-old actress, who opened up about the milestone of expecting her first child on August 2022, shared her stance on one particular pregnancy norm.
When asked about the concept of gender reveal in a press concern for her new show K-Love on the streaming platform Viu, she corrected an interviewer, "Sorry. [It's] sex reveal. Gender is an expression, and we cannot reveal it."
ADVERTISEMENT - CONTINUE READING BELOW
So, will she throw a "sex reveal" celebration for her upcoming child soon? The actress had a short and sweet answer: "No. But I'll share it at some point."
In an exclusive chat with Preview, Iza further elaborated on her stance. "We already found out sex accidentally, so that takes out the point of a reveal for us, the parents. I see how this surprise can make other parents excited, and I appreciate and see the value in that. I have been to some sex or gender reveal parties, and it's filled with so much joy and love!"
She continued, "In today's PC (politically correct) world, I can only reveal the sex as gender is a social and cultural construct. I would choose to highlight a baby's good health as that is my fervent wish and prayer for our child above anything else."
She also talked about the economic implications of their decision. "From an economic standpoint, I think another party that we have to spend on does not make sense to me, personally, as all our efforts should and must focus on the baby's birth and first few months and years."
She stresses that veering away from sex or gender reveal parties is a personal choice, a belief that they don't impose on anyone. "All these decisions are our personal choice. Please do what you think is best for you and your child. By all means, throw a reveal if it will make your family and loved ones happy by coming together for that joyful moment. However, don't be pressured to do one just because everyone else around you is doing it. Your journey to parenthood is uniquely yours. Celebrate it! Enjoy it!"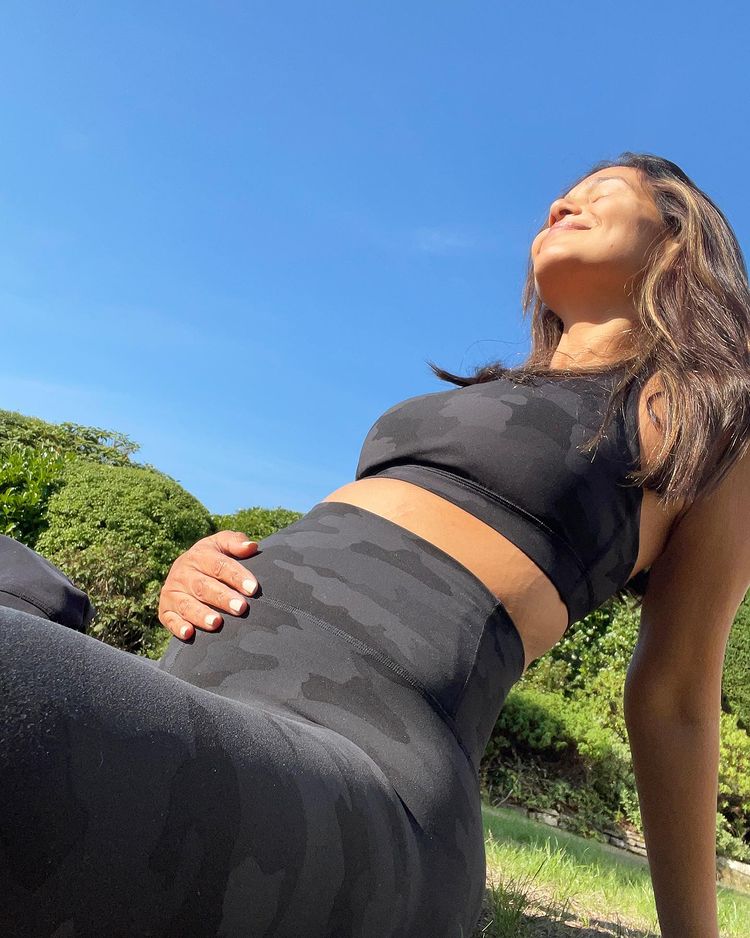 ADVERTISEMENT - CONTINUE READING BELOW
Iza joins numerous celebrity moms who refuse to let society dictate the way they tackle parenthood—including the likes of pop superstar Rihanna and famed model-author Emily Ratajkowski. In an interview, the latter explained the reason behind her decision to junk gender reveal parties: "I don't like that we force gender-based preconceptions onto people, let alone babies. I want to be a parent who allows my child to show themself to me."
Iza is expecting her first child with entrepreneur Ben Wintle, with whom she tied the knot in a dreamy ceremony last 2018.
This story originally appeared on Cosmo.ph.
* Minor edits have been made by the Female Network editors.
Load More Stories