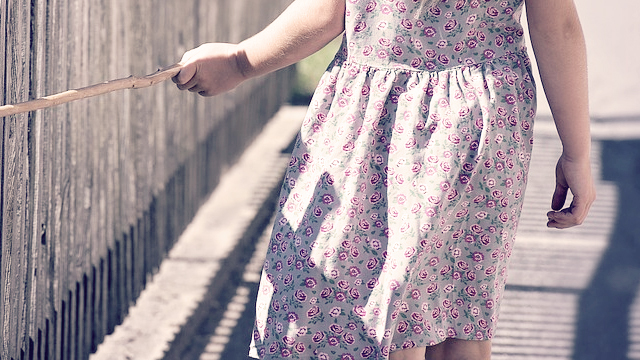 I was a young girl during martial law, and I only remember snippets of it. Most of what I can recall were evening trips home from the mall, when I would see the flashlights of the members of the Philippine Constabulary from afar and I would make myself very small in the backseat of my father's car. I didn't like them peeping at me. I knew back then that it was important to follow rules, which was why I always followed them to the tooth.
ADVERTISEMENT - CONTINUE READING BELOW
When People Power happened, I remember the sounds of helicopters flying over our house.
Since I loved aircrafts and I didn't know what was happening, I was very excited to see them fly in formation above me. I remember my parents leaving and telling me to just stay indoors just in case the helicopters dropped bombs. I didn't know if they were joking or not.

After People Power, I remember "Bayan Ko" and "Magkaisa" being played over and over for months on end. I would watch video clips of people arm-in-arm marching in front of tanks. What struck me the most, though, was the footage a child offering a flower to a soldier, who placed it in his gun barrel. I thought it was beautiful – the gun won't be able to fire with a flower in its mouth.
CONTINUE READING BELOW
Recommended Videos
In school, we were introduced to the first female president, and I remember a man named Gringo who had soldiers drive tanks through Manila again. In my young mind, it was like nothing had really changed. Our classes were often suspended, and I would hear people say "Ku-de-ta (coup d'etat) na."
ADVERTISEMENT - CONTINUE READING BELOW
So many things happened in my younger years that I thought were normal. It was only later on that I understood how those were extraordinary times which showed both our strengths and weaknesses as a nation. Yet thirty years later, we have yet to exorcise all our demons.

Winston Churchill once said that "[h]istory is written by the victors," which makes me wonder what or who truly won then. The problem is that our view of history is mostly based on figureheads and feelings -- not on facts – and we tend exclude what should matter most, like the stories of our fellowmen.

While our past should serve as a cautionary tale, our collective story should not be that of a dictator, or a widow, or of two families who triggered popular upheavals and forgotten injustices. It should be about its people.
Our past, present, and future should tell about the parents who put you to school, about that call center agent trying to make ends meet, about the OFWs who can't wait to get home for Christmas. It should be about you. Governments are only as powerful as the people who support them, and we've been casting our lot with so many politicians for so long that we've forgotten that it's not about championing your bets. It's about the wellfare of your fellow men and women.

As much as we have mentally suppressed the sins done against us and the sins that we've committed to ourselves, we also seemed to have forgotten that we are capable of sympathy. In our anger-driven protests, we forget to understand one another's pains. We fail to acknowledge all these stories that should have been lessons.

Maybe we can start with being compassionate. Compassion has no political color. 

As we remember the mistakes of our nation, maybe we can also remember its victories. There's so much good that we can do if only we acknowledge our history and learn from one another's stories. Let's not forget that small light of hope that resides in each of us, and that just like that child from decades ago, we are capable of silencing a gun with a flower.
ADVERTISEMENT - CONTINUE READING BELOW
Load More Stories